News
U.S. Amateur: Watch Viktor Hovland climb down the cliffs at Pebble Beach and make an incredible birdie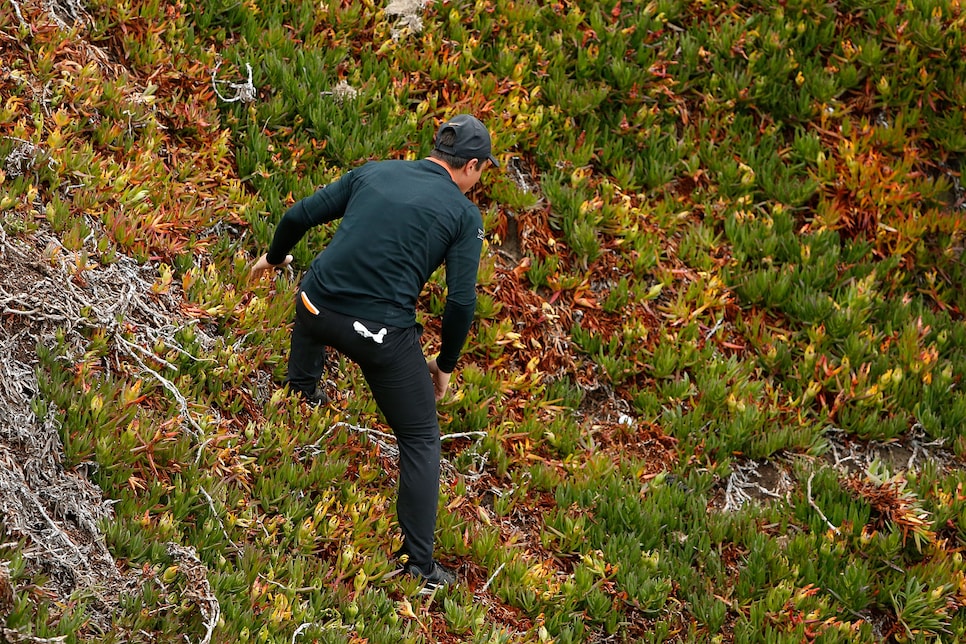 Norway's Viktor Hovland has not given his opponents an inch during the match-play portion of this week's U.S. Amateur at Pebble Beach. Entering Sunday's 36-hole championship match against Devon Bling, Hovland had lost just 11 of his 76 holes of match play, and just five in his last three matches, two of which he closed out on the 12th hole. In Saturday's semifinal match against Cole Hammer, the rising star who plays college golf at Oklahoma State birdied seven of the last 10 holes to win 3 and 2, and earn likely invitations to next year's Masters and U.S. Open. In other words, he's been playing a different game than everybody else this week.
Fortunately for Bling, a sophomore at UCLA, Hovland finally appeared to be cooling off early in their match on Sunday. After winning the first hole with a par, Hovland made a double bogey at the second, which is being played as a par 4 this week. They halved the third with pars, and then Hovland hit his drive well right at the short par-4 fourth, his ball coming to rest in ice plant off the cliffs right of the fairway. Yet what looked like an opportunity for Bling to take the lead in the match turned into the complete opposite, as Hovland boldly climbed down to play the shot. The risky play resulted in one of the shots of the year in any level of golf:
In addition to the incredibly impressive result, it also led to these awesome photos:
Of course Hovland, the No. 5 ranked amateur in the world, went on to make the putt for birdie and win the hole to take a 1-up lead. Hovland has now birdied the hole in five of his six matches, and will have a chance to make it a sixth when they begin their second 18 shortly. Despite playing the first 18 in one over par this morning, Hovland still leads Bling, 4 up, entering the afternoon 18.