Storm's coming
USC fired head coach Clay Helton and tropical storm Urban Meyer immediately became a Category 4 hurricane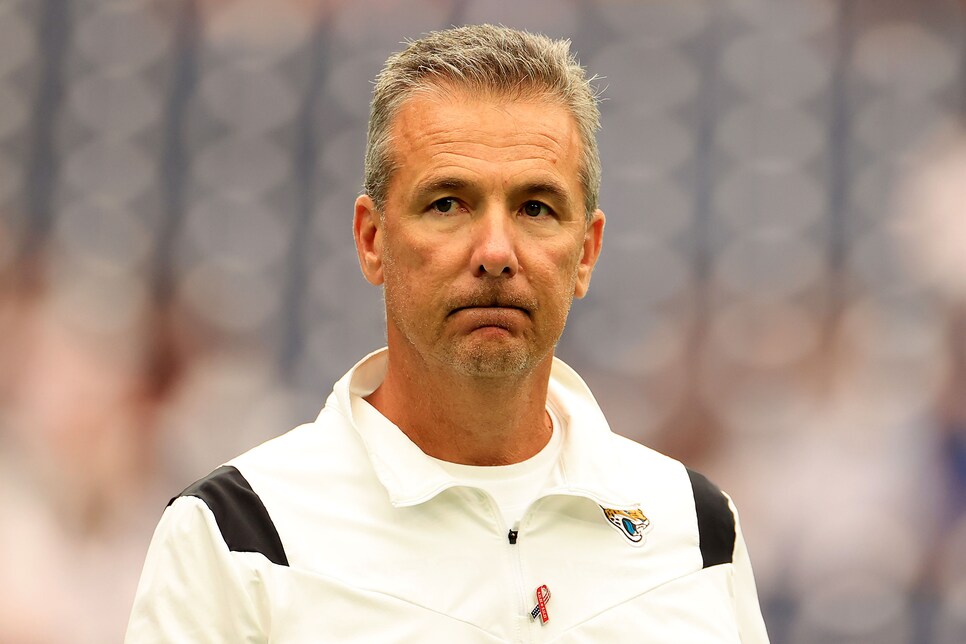 Urban Meyer has been an NFL coach for exactly one NFL game. It didn't go so well. Meyer, coach of the league's second worst team, got embarrassed by the league's first worst team on Sunday, trailing by two touchdowns after 15 minutes. It never really got better from there either, as Jaguars coughed up 37 points to the Texans in the ugliest of ugly Week 1 losses. Is there a steep learning curve moving from the college coaching ranks to the pros? Yes. Is Meyer smart enough to figure it out? Probably. Does he want the hassle? Well, that seems to be the multi-million dollar question right now …
That report, and many like it in the last 12 hours, is a direct response to the big news out of the college football world on Monday, when USC fired head coach Clay Helton after an upset loss to Stanford. As soon as the news broke, the entire internet sprinted to their keyboards (presumably from their other keyboards) to bash Meyer's name into the text field. The results, as you might have guessed, were occasionally hilarious and definitely hyperbolic, but ultimately rooted in truth.
He even got multiple 'Blue's Clues' memes to his name. Welcome to the NFL, Urban.
Using Nick Saban and, to a lesser extent, Meyers' own employment history as a basis, the joke from the onset has been that Meyers' NFL stint would be a brief one. The opening of the USC position, in concert with reports of Meyers' unhappiness in the pro ranks, however, have made those jokes very real, very fast. Could we really see Meyer walk after just a single professional football game? Probably not, if only for how much he would owe Shad Khan and the Jaguars brass for breach of contract. But if the Jags are 2-10 come December and recruiting season is about to get underway and Meyer decides he wants to coach a college team that plays other college teams instead of a college that plays pro teams, then look out, LA. Hurricane Urban just might be headed your way.