Hook 'Em
Texas Longhorns linemen are about to make $50,000 a year, the NIL arms race is officially on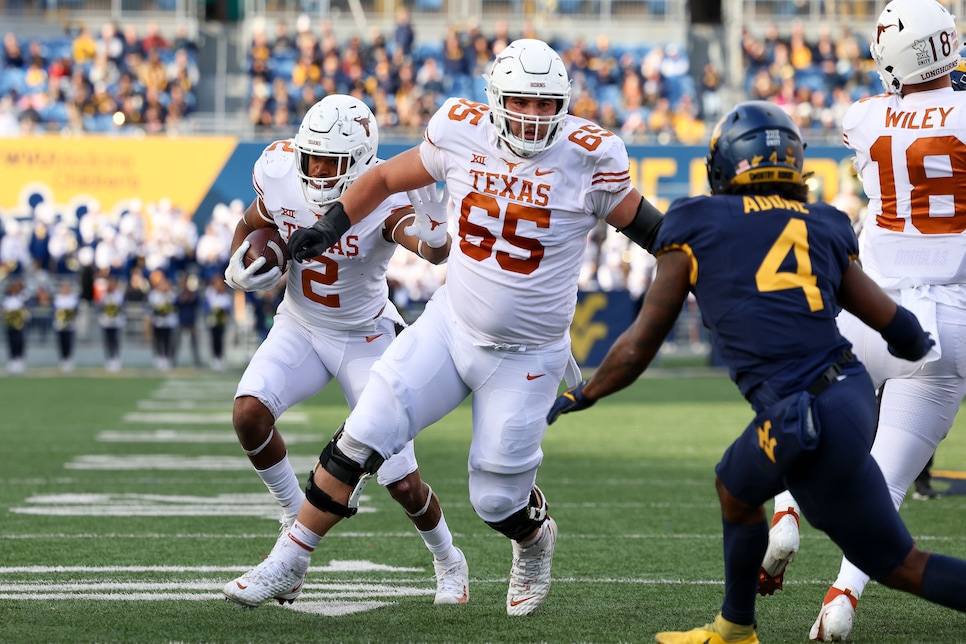 If you think human beings deserve to profit from the fruits of their labor, we have some good news: Linemen at the University of Texas are poised to start making $50,000 per year via NIL benefits through a booster group called The Pancake Factory. Basically, they're getting a salary from rich Texas football fans, and it's under the guise of the name, image, likeness rule that allows athletes to monetize themselves and actually get paid for the revenue they bring to their schools (albeit not from the NCAA or the schools themselves). It's an imperfect system, but it's arriving at the correct result.
That said, it's arriving unequally. There are mountains of regulations in the way of making this happen, and Texas, with its thriving fan base, was one of the first to figure out how to make it happen. At The Pancake Factory, the linemen will have to engage in at least some minimum number of "charitable endeavors," which will probably be less than more, and beyond that, it's plain old pay-for-play.
The wider implications are clear—Texas fans are basically paying players to come to their schools, and that's a massive boon to recruiting. You can bet that the Longhorns won't have trouble recruiting offensive linemen, if they ever did, and it's going to force other schools to follow suit.
So far, Texas is wayyyy ahead of the game, as the on3 article makes clear:
Rob Blair, the co-founder of "Horns With Hearts," the charitable non-profit behind many of these endeavors, had a hilarious quote about the knock-on effects. "The $50,000 number sounds big, it sounds glorious," he said. "And will it be put in front of some recruits? I guess, but that's not for us to decide."
Obviously, this was exactly their intention, and it's working. You can bet when supporters from Alabama and Georgia and Michigan and Ohio State and every other major school catch wind of this, they won't be resting on their laurels, and pretty soon you'll have guaranteed salaries across the board. It will be competitive, too; at this point, there's really nothing preventing an organization like Horns With Hearts from targeting a specific recruit and putting a cash value on him, and for a rival organization to counter. That's called a bidding war, and it can't be far away.
In certain ways, this is going to look seedy, and the way to put an end to it is to force the NCAA and its member schools to share their profits and pay the players themselves. That won't happen as long as they can prevent it, which means it's now open season for the peripheral figures. If you're a top-level high school quarterback, get ready to field offers from places like Horns With Hearts, or "The Wolverine Charitable Society," or the "Roll Tide Samaritans," or whatever. This is the wild, wild west, and if nothing else, a lot of people are about to get paid.