News
United States opens as strong favorites for 2020 Ryder Cup, with Steve Stricker and Padraig Harrington projected as captains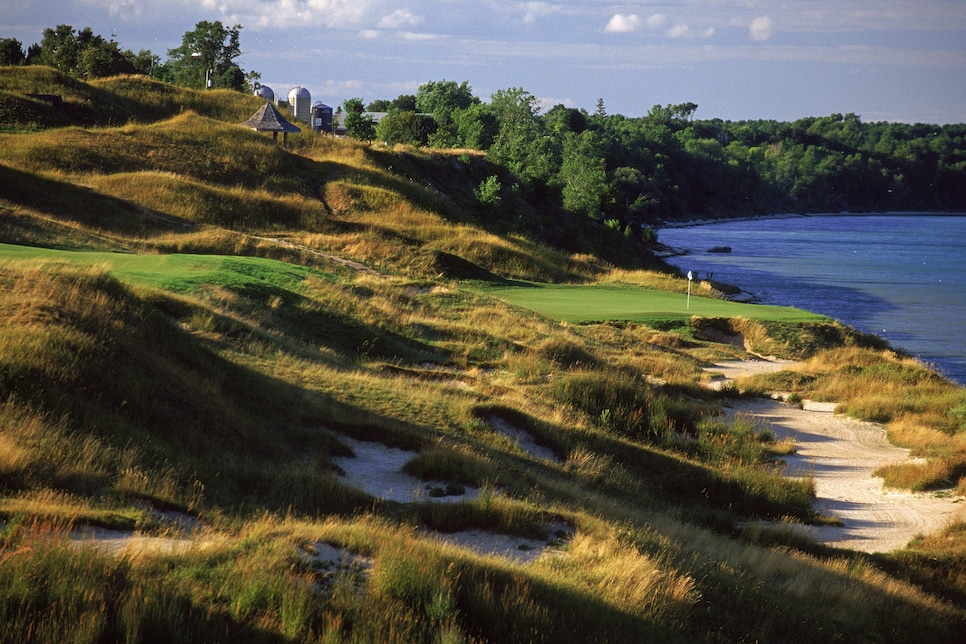 The embers are still glowing at Le Golf National following the firestorm set by Team Europe, defeating the United States by a whopping seven-point margin at the 2018 Ryder Cup. That performance, however, hasn't changed oddsmakers' projection for the next biennial event.
According to both BoyleSports and DraftKings, the American club opens as heavy favorites for the 2020 Ryder Cup, to be held at Whistling Straits. The U.S. is listed at a 8/13 odds, with the Europeans tagged at 6/4. Perhaps those numbers are of the belief that Ian Poulter and Sergio Garcia have given up golf for a fledgling team handball career.
A tie, which would retain the cup for Europe, comes in at 12/1.
Also of note are the potential captains for each roster. For the United States, the writing seems to be on the wall. Steve Stricker has never won a major—an accomplishment that used to be a prerequisite for the position—but his work as a Ryder Cup vice captain, his leadership as Presidents Cup captain, and logging three Ryder Cup appearances as player is enough of a resume builder. That he's an icon in Wisconsin, hailing from Madison, doesn't hurt his cause. Stricker is an overwhelming favorite to be the head man at 10/11.
Other American candidates include Fred Couples (5/2), David Duval (4/1), Phil Mickelson (20/1) and Tiger Woods (28/1), although, as Woods is already the captain for the 2019 Presidents Cup, this is unlikely. As does a return for Furyk (50/1) following the weekend's beatdown.
For the Europeans, Padraig Harrington appears to be the clear-cut choice. Harrington, a three-time major winner, has made six Ryder Cups as player and was an assistant for Thomas Bjorn in Paris. A contingent of players, including Rory McIlroy, were already making the case Sunday night that Paddy should be the next leader. Harrington opens at 2/5.
Harrington's challengers are Lee Westwood (3/1), Robert Karlsson (10/1), and Luke Donald (20/1), with Bjorn (40/1) a dar khorse to return and Bernhard Langer (125/1) a Cinderella.
The 2020 Ryder Cup begins September 25th. Though Whistling Straits has never hosted a Ryder Cup, it's served as venue to three PGA Championships, most recently in 2015.