Undercover Tour Pro
Undercover Tour Pro: Every WD screws somebody
Are there ulterior motives when a player withdraws from a PGA Tour event?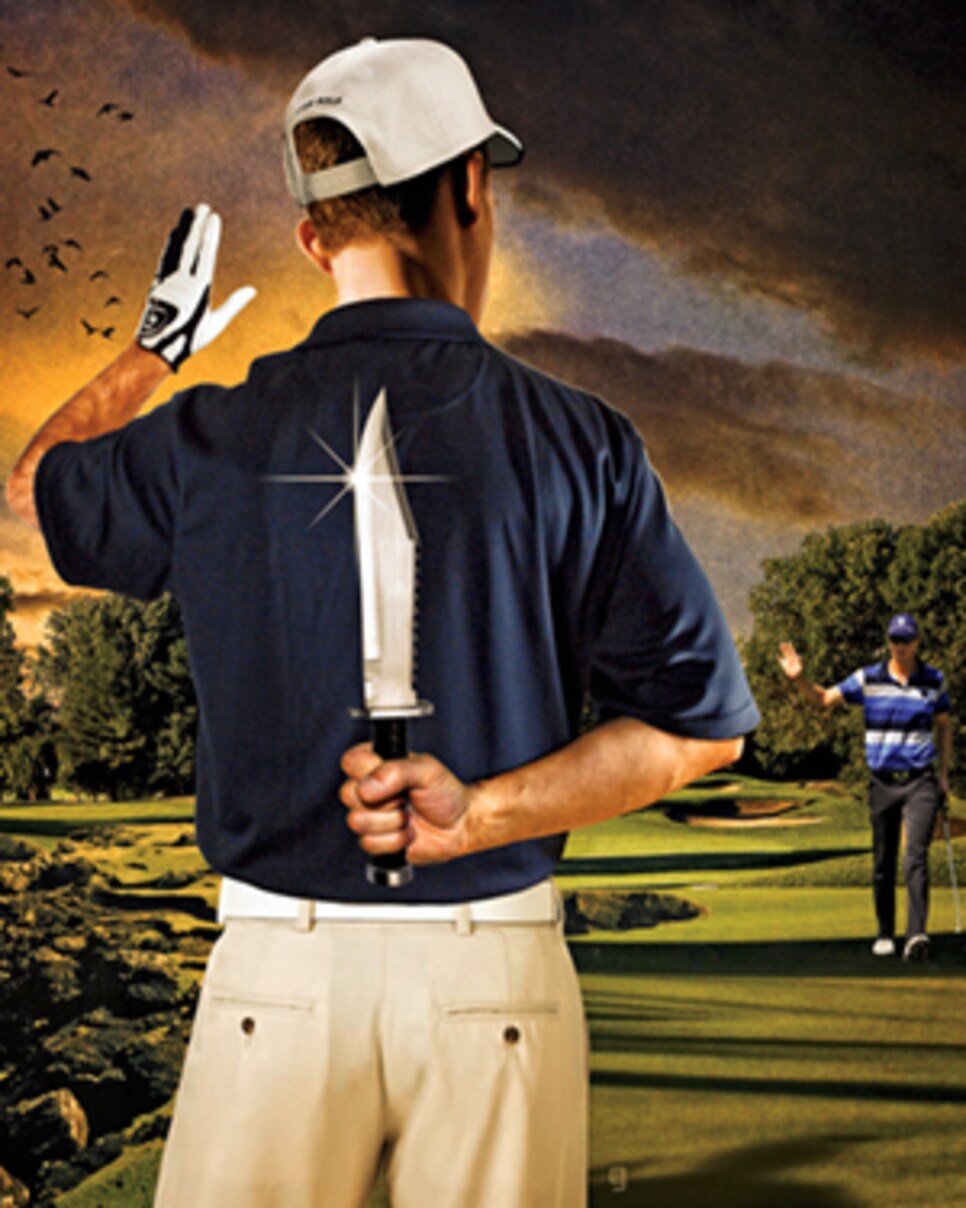 Fans might be surprised how businesslike the vibe is on the PGA Tour. Guys with families rent homes and leave the course like it's the office. A lot of single guys go to dinner almost exclusively with their coach, caddie or agent. Each player is like the CEO of his small company. You'll hear some veterans talk about the lost fraternity of the old days, when everyone was flying commercial and staying in the same hotel.
Of course, there are still strong friendships and fun groups. You tend to be closest with the players who were rookies when you were a rookie. And as in any world that creates good friends, there are also enemies. One way this comes up is through the messy mechanics of withdrawals.
The deadline to WD is 5 p.m. the Friday before the week of the tournament. Anytime after, and you must present a note, signed by a doctor if the nature is medical, explaining what development prevented you from honoring your commitment to local fans and tournament organizers. Nevertheless, every week players drop out.
What can get controversial is when a player WDs on his front nine on Thursday. An alternate can't take the place of a player who has struck a shot in the competition. Chances are the player has a legitimate injury that suddenly flares. He thought his back would be good to go, but it's 48 degrees out and the prospect of long-term damage feels a heck of a lot more certain than it did on the massage table last night. But the player who was next on the alternate list might not buy that.
It's very rare, but more than once a player has teed it up for a hole or two fully intent on WDing because he didn't like who was next on the alternate list. That's about as heinous a thing as you can do out here. There's just so much at stake. Last year Derek Ernst won his first PGA Tour event after beginning the week as fourth alternate. That changed the trajectory of his year and career because he was looking at possibly no status in 2014.
It has gone the other way, too. If your best friend is the first alternate, maybe that makes a recent surgery feel that much more tender. When Mark Brooks' withdrawal at last year's PGA Championship opened a spot for his bud J.J. Henry, there was muttering that it looked cozy. But I can't say it wasn't just happenstance, as the two said.
Marquee players get scrutinized because their withdrawals can hurt the number of fans who buy tickets or watch on TV. Bubba Watson's WD after an opening-round 83 looked to some more like "bogeyitis" than allergies. Rory McIlroy admitted wisdom-tooth pain wasn't an adequate reason for his WD after a few water balls. Phil Mickelson was pretty direct when he WD'd after two rounds at the BMW Championship. He was plain tired. That stuck it to commissioner Tim Finchem for scheduling four straight FedEx Cup events before the Ryder Cup.
I tell rookies that if you're third or fourth alternate, it's worth the cost of traveling to the tournament. You don't want to be scrambling to get on a red-eye flight. There are definitely guys each week who show up, work with a trainer, see how they're hitting it, then make the decision on whether to play, especially if they've got a limited number of medical-exemption starts.
Other than that, be cordial. Never give anyone a reason to stab you in the back.