News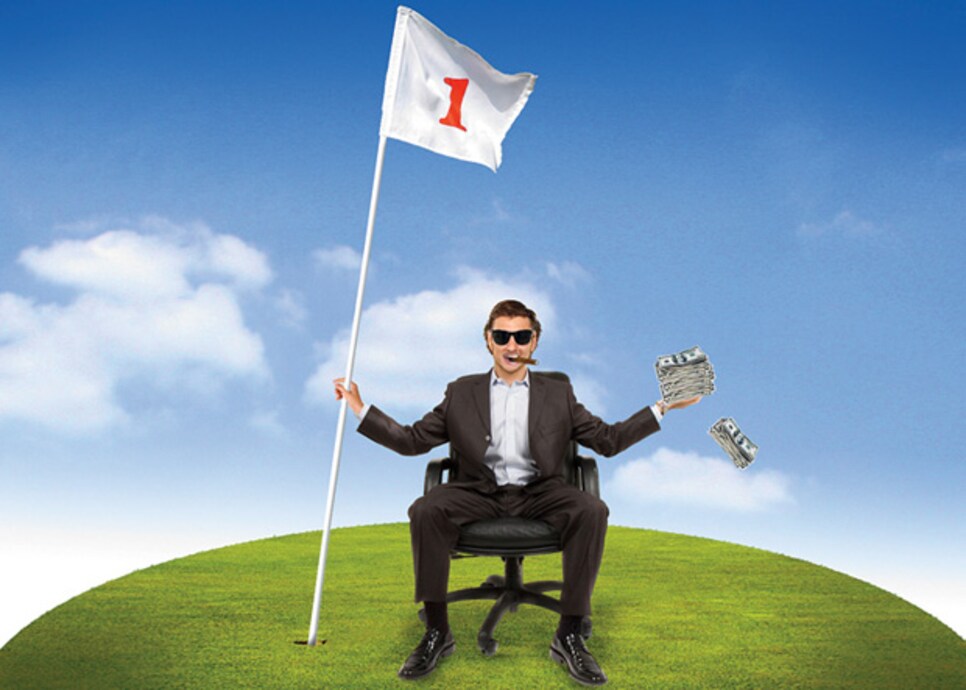 A major winner tells the difference between a good agent and a bad one.
I've won a major. Most would say I'm in the prime of my career, but more and more I wonder what I'll be doing 10 years from now. That's why I'm paying stricter attention to business. The value of my brand has gone up, so I'm no longer content to have an agent who keeps me in the dark financially.
When I first turned pro, I signed with one of the major management firms. My agent took care of everything, so I had no worries other than playing golf. He helped me get into tournaments because the firm also represented several star players, and so he'd leverage their appearances to get me in—make us a package deal. But the attention I received from my agent was directly related to how I played, like I was a number. When I made the move to a smaller firm, it was comfortable knowing I was their guy no matter if I was in a slump or on a streak.
My current agent is a perfect fit. He books my flights, hotels and airport pickups. That's little stuff, but week in and week out it can wear you down. At tournaments, he or one of his associates is with me almost always. When you're a marquee player, you need someone to fend off media and everyone who wants to shake hands or take a picture. I'm not good at saying no. Not to sound like a jerk, but Tuesday and Wednesday are preparation days, and I need two to three hours outside the time I spend on the course. I've got to register, go to the equipment truck to get my gear tuned, and put in practice time.
I crunched the numbers. Last year all my sponsor events, photo shoots, media interviews, dinners and charity outings added up to a full month. A conservative estimate, because this doesn't include travel time. This year I'm cutting back on corporate activity by a week. Still, I like that my agent constantly brings me stuff to turn down. That tells me he's working hard.
The agents who don't work hard are sometimes the same guys seen at every tournament. A mid-tier player more likely needs his agent back in the home office, not sipping lemonades on the club veranda. The market has changed. Companies aren't happy just to throw a patch on your sleeve anymore. The days of players looking like NASCAR drivers are on the way out, so agents must be more aggressive and creative at striking deals. A good agent gets all the details buttoned up before he pitches anything to you. A bad agent blows smoke about all the money he'll get and then doesn't deliver. A bad agent burdens a phenom with a lot of sponsor obligations early with little care for his long-term development.
Lots of agents have no formal business or legal education. They were a player's childhood friend or college teammate. These aren't the guys preparing sophisticated presentations for companies about why your worth is larger than your position in the FedEx Cup.
Then again, there's something to be said for making a pal your agent. If you're going to spend a lot of time with someone and give him or her plenty of coin for not doing a whole lot, might as well be someone you enjoy. And of course, there are players who just like having an errand boy around to massage their egos.
There's no such thing as a standard deal. Fifteen to 20 percent of endorsements to the agency is common, but that number goes down to perhaps 6 to 9 percent for more marketable players. Some guys simply pay a manager a flat fee of $50,000 a year to handle travel.
The other week after he missed a cut, a buddy joked he was going to quit golf and "turn agent." He already knows everybody, so he'd probably make a fine one. But the truth is, you play out here long enough, you get to the point where you sell yourself.