News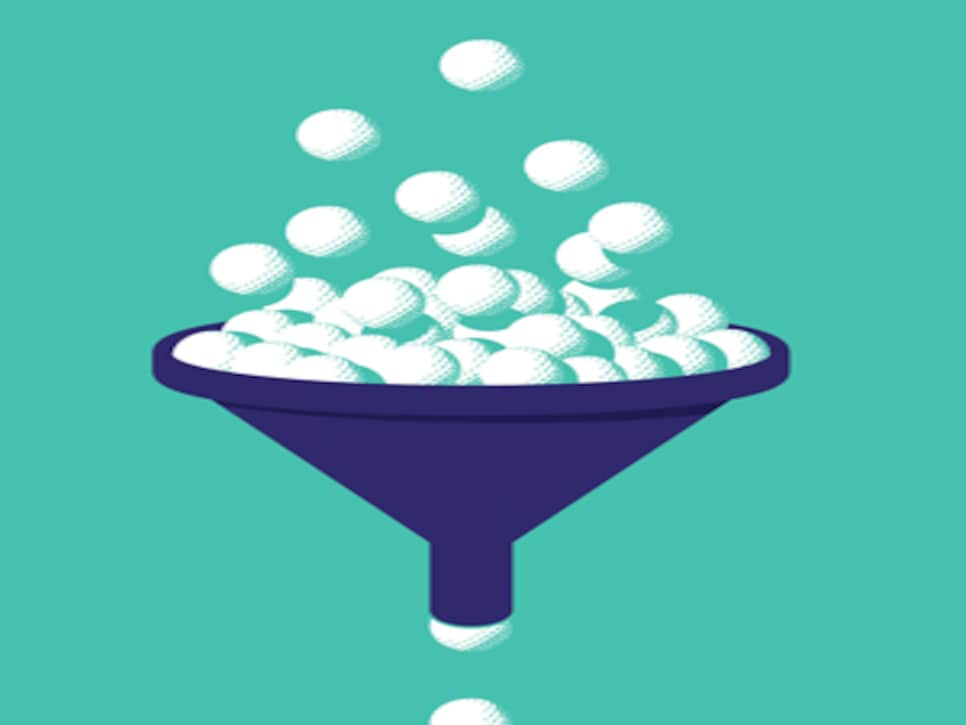 Imagine if there were a pickup basketball game in the parking lot of the Staples Center to decide who gets the last spot on the Lakers' bench that night.
The other day I shot 66 on a solid golf course but left depressed. I returned the rental car, boarded my flight and tried not to think about the three grand the trip cost. My friends congratulate me for having earned a PGA Tour card this season, but that doesn't mean I get into tournaments.
Instead, I play Monday qualifiers, which represent the dumbest, most antiquated system for access to major pro sports today.
All told, there are more than 200 guys who "play" the PGA Tour. Foremost are the top 125 earners from last season. Then there are the 50 graduates from the Web.com playoffs. On top of them are players whose status is based on things like career earnings or medical exemptions. So if everyone wants to play the same week, there's some sorting to be done. I don't take issue with this.
The problem is that anybody with $450 and a USGA Handicap Index of 2 or better can enter the 18-hole qualifying event, typically played the Monday of tournament week, and there can be upward of 140 guys vying for just four spots. (For those with truly limited accomplishment, there's usually a pre-qualifier to get into this Monday event.) Anytime you assemble 140 elite players on a given day, be they from mini-tours, colleges or just area clubs, it's almost a mathematical certainty someone will threaten, tie or break the course record. It's a crapshoot, like monkeys with golf clubs instead of typewriters. I've won tournaments on the PGA Tour, but in this system I need the round of my year just to get into a field.
Imagine if there were a pick-up basketball game in the parking lot of the Staples Center to decide who gets the last spot on the Lakers' bench that night. Make 10 three-point shots in a row, and you're on the team. This is essentially what Monday qualifying is. Guys who've devoted their lives to playing professionally and earning status shouldn't have to constantly contend with Local Joe showing up at his home course and getting hot.
An argument in favor of Monday qualifying would be if the players who advance also regularly finish among the top 10, gain entry into the next week's field, and so launch successful careers. At this year's Northern Trust Open, Jason Allred tied for third after Monday qualifying. In 2010, Arjun Atwal won the Wyndham Championship after getting in on Monday. But these stories are rare. Week in and week out, "lightning in a bottle" is an unreliable method to produce four guys who add to the quality of the field. And though a local teaching pro or standout amateur might boost an event's attendance and media buzz, those players usually get in on sponsor invitations anyway. The local PGA of America section, not the PGA Tour, runs Monday qualifying. The event is a relic from when these two organizations shared one roof. Before the all-exempt tour was established in 1983, players outside the top 60 had to qualify each Monday unless they'd made the cut the previous week. To the tour's credit, it has continued to make modern changes. In 2008, the tour ceased the practice of granting two local PGA Section pros entry into its competitions. This year the Web.com Tour is doing the same except for a few events. As a concession, the PGA of America receives extra revenue to support its tournaments. If its members want to compete, hey, they can try to qualify alongside everybody else.
Monday qualifying makes sense on the Web.com Tour. There are 12 spots up for grabs each week, and there's a strong history of Monday qualifiers doing well and quickly gaining membership. But that doesn't really happen on the PGA Tour. The level's too high. To play up here you should earn the right over time. That way you'll be better prepared to keep it.
I propose that PGA Tour Monday qualifying be open only to PGA Tour members. Thirty or 40 guys for four spots is a reasonable day of golf.