News
UL International Crown: South Korea wins on home soil, Team USA finishes in a tie for second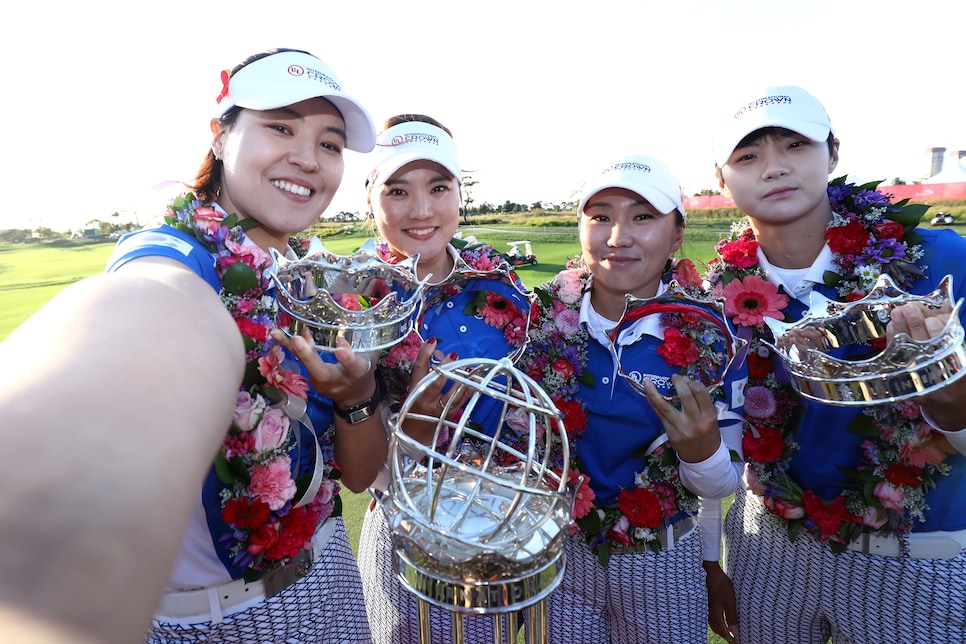 One of the most interesting things to watch in team matches like the UL International Crown is how golfers handle the shift in mentality from playing as an individual to playing as part of a team. More specifically, how they transition to playing for a team.
After spending all of their time managing expectations for themselves, the players are asked now to manage expectations for their own games as they relates to the fate of their teammates' success. Things like putting a tee shot in a hazard or missing a makable putt suddenly don't just put you in a bad spot, it hurts your entire team. Add in the fact that you're playing for your country, and that pressure only increases.
All of this was felt acutely by the South Korean foursome of Sung Hyun Park, I.K. Kim, In Gee Chun and So Yeon Ryu throughout the week as they played on home soil at Jack Nicklaus Golf Club in Incheon, South Korea, in search of their first win in the third playing of the event. After accomplishing their goal, grabbing 15 points to outpace both defending champ Team USA and England by four, the members of the South Korean team opened up about how stressful the process had been.
"We never really feel nervous or something before a major, but we've just been nervous for like a couple months for this tournament," Ryu said. "And we really actually were worried about it because we were really worried about how to deal with this pressure, but it turns out because this is home field, we felt more comfortable, and because so many fans came out to support us, I think we had a lot of benefit."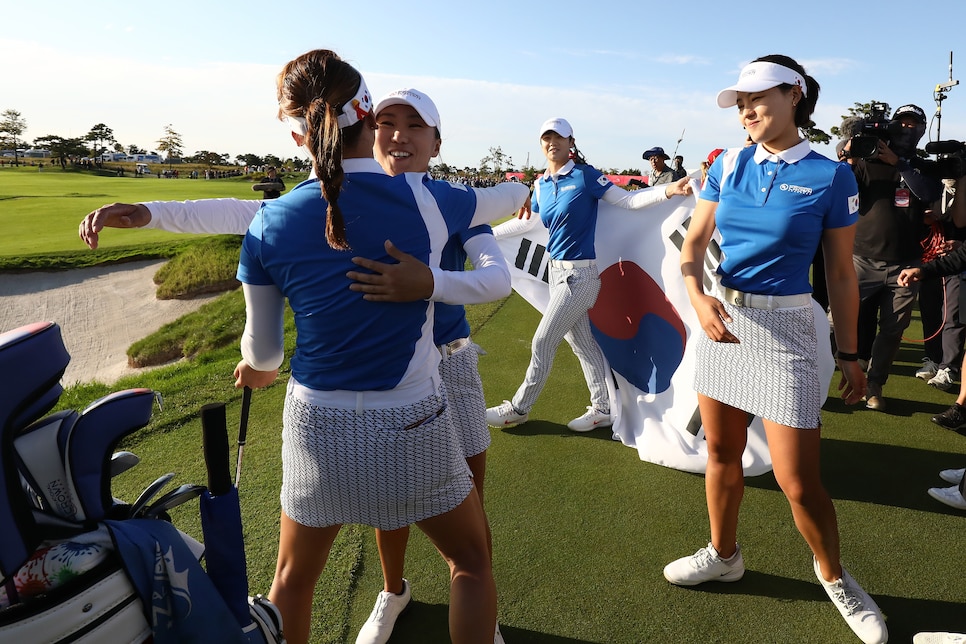 It's an odd dichotomy: as an athlete you want the fans out there supporting you, but with that support, the pressure to perform well only increases. Ryu was in the final pairing of the day, playing against Lexi Thompson. With the tropical storm that paused play for 37 hours passed and the sun out, the crowds following the two women, both ranked in the top five in the world, were huge. The match ultimately was halved. Ryu won her other three matches during the week.
"I think that my sense of responsibility is what really gets me going at this event, the sense of responsibility that I feel for my fellow teammates and also given the fact that I represent Korea from a pool of very, very talented Korean players," Ryu said. "So I have a sense of responsibility that I have to give it my all."
Responsibility isn't a very sexy motivator. But it does make a lot of sense as to why it would work for golf. Responsibility is mature, it's steady, it's patient and unrelenting. Could you really think of a better mindset for tournament golf?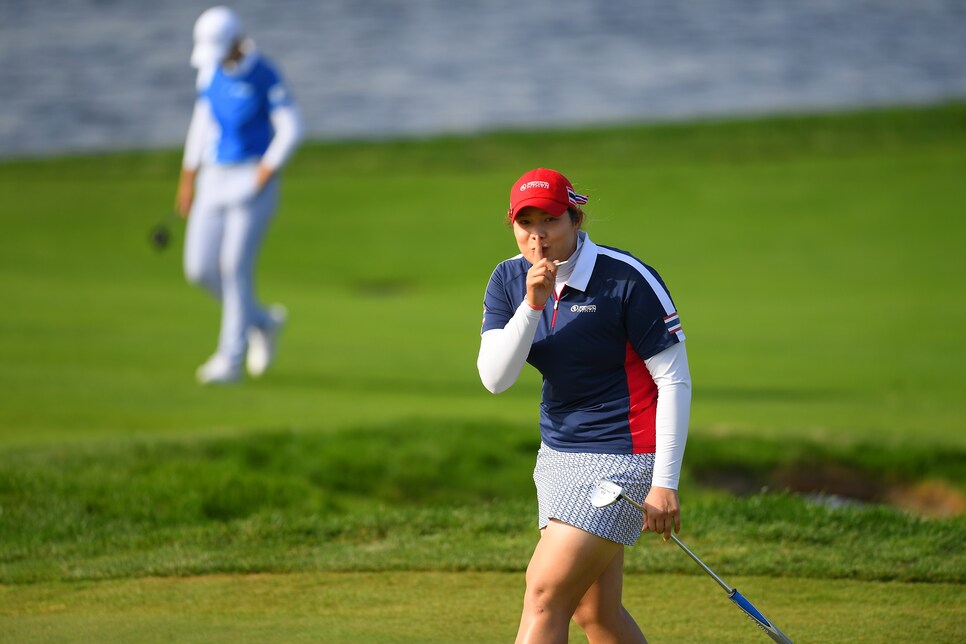 Ryu's teammates faired well in the final day, too, with Kim defeating Bronte Law (England) 2 up, and Chun winning 1 up over Anna Nordqvist (Sweden). The final member of their team, Park, lost to Ariya Jutanugarn (Thailand). Jutanugarn, the reigning U.S. Women's Open champion, did her best Patrick Reed impression, shushing the big crowds supporting Park. But they weren't shushed for long. The one loss in the singles matches didn't matter. Their lead was big enough.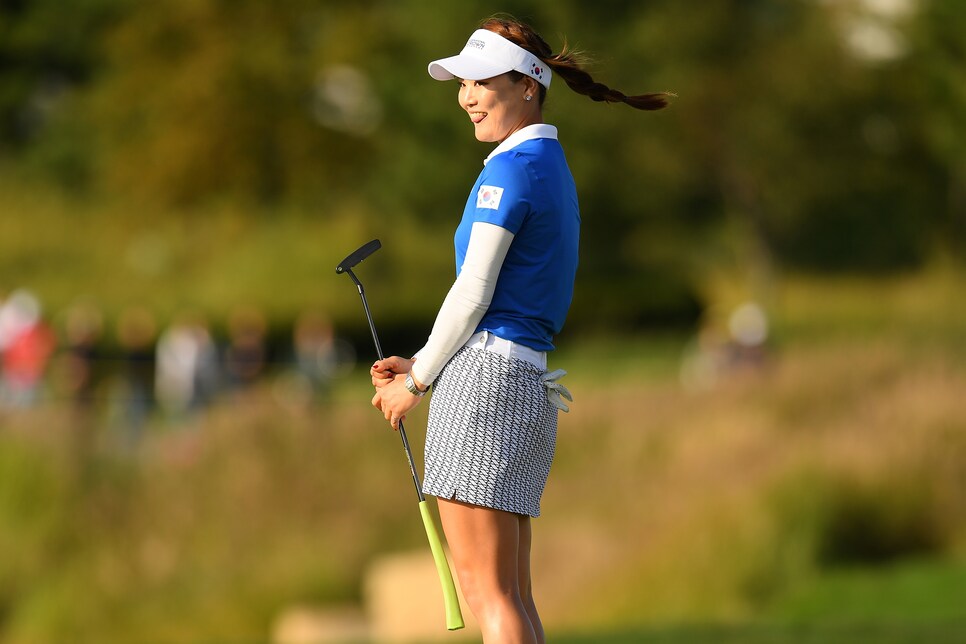 As for the Americans, any hopes of repeating as champs faded when Michelle Wie fell to Thailand's Moriya Jutanugarn, 2 and 1, and Cristie Kerr lost to England's Georgia Hall, 2 and 1. Jessica Korda was the lone American to win her singles match, knocking off Sweden's Madelene Sagstrom, 4 and 3.
In the press conference after the team win, Ryu was asked if she was relieved or happy about the victory. "I'm neither happy or relieved because it doesn't really feel real yet," Ryu said. "It's kind of surreal. As I mentioned before the competition, we've been kind of preparing and we were worried and anxious about this tournament for such a long time that it kind of feels surreal that we won."
The realization of a dream, the fulfillment of a great responsibility, will take some time to sink in.