Equipment
Tyrrell Hatton's Golf Galaxy purchase continues to pay dividends as he jumps into contention at TPC Boston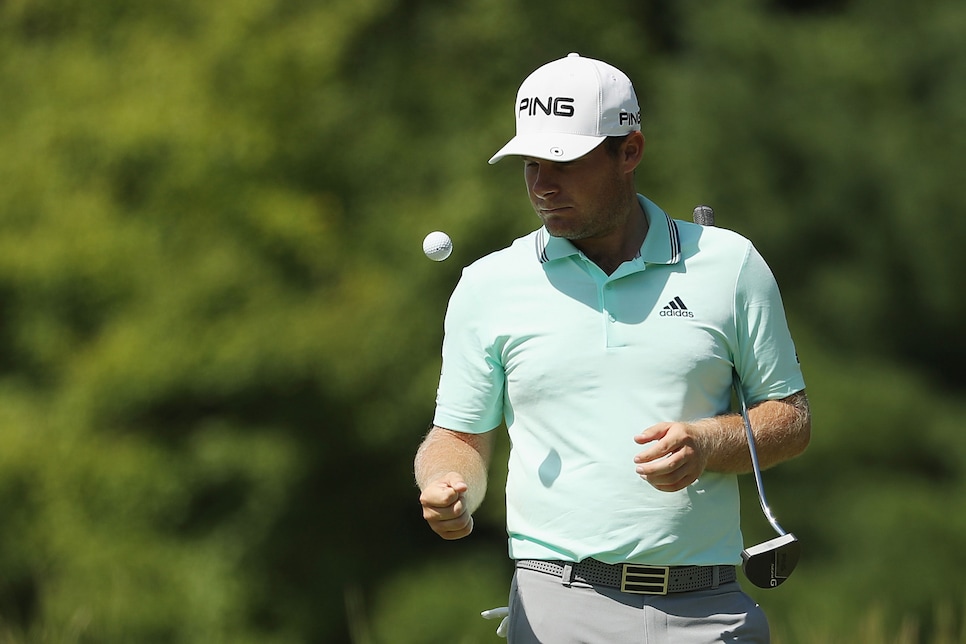 Patrick Smith/Getty Images
NORTON, Mass. — Tyrrell Hatton was so frustrated with his putting last week—and embarrassed by the prospect of going to the store himself to buy a new Ping putter—that his caddie plunked down the $149 in cash (plus tax) for a new flat stick at a Golf Galaxy) near New Jersey's Ridgewood Country Club. Hey, whatever works. Hatton went out and shot 64 the next day in the final round of The Northern Trust.
This week at TPC Boston, the club is still in the bag, with Hatton continuing to make good use of it. The fiery 24-year-old Brit shot an eight-under 63 Saturday to get to 10 under and a share of the early lead halfway through the Dell Technologies Championship.
This round, though, wasn't built on just the back of a strong day with the new toy but good driving and solid ball-striking as well, with Hatton hitting 12 of 14 fairways and 15 greens in regulation. To wit, several of his dozen birdies this week have come from inside 10 feet.
Still, a hot putter always helps, and his 11 one-putts and 25 total putts in the second round led to a bogey-free day. "I think a lot of people don't understand that tour trucks leave on Wednesdays, so I didn't have a spare with me," Hatton said of the change. "I'd been kind of struggling with my putting for a few months, which is normally a strength of mine. I think if you look at the stats in most weeks, I was at the bottom of putting, which is not normal for me. So I needed a change, and luckily it's worked."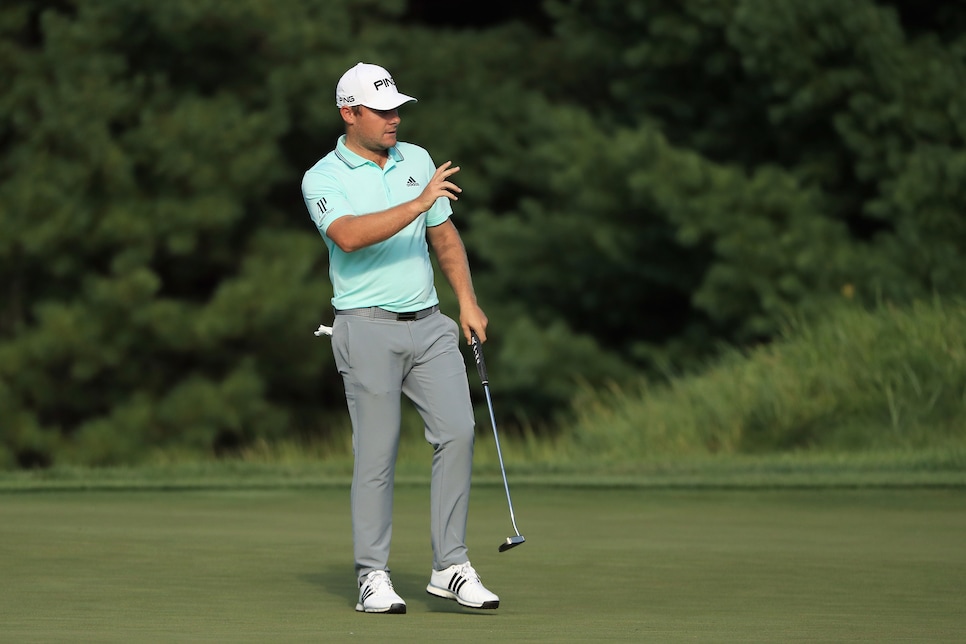 Andrew Redington/Getty Images
Indeed, Hatton isn't one to tinker. He had been using the same edition of the previous putter since 2016, though he might not stick with the one he switched to, either.
"I've got a few being made at the moment," he said. "They'll be arriving in the next week or two. If I feel they'll be better I'll switch into that. I haven't quite gotten attached to the one I'm using, but it's working well. If I have a great weekend I might not be able to change."
At 71st in the FedEx Cup standings coming into the week, the timing couldn't have been better. Only the top 70 after this week will advance to next week's BMW Championship. It's the kind of momentum that can also help him later in the month when he plays on the European Ryder Cup team, as Hatton has already wrapped up a spot via automatic qualifying, his place on the squad to become official after this weekend.