Equipment
Tyrrell Hatton just won the European Tour's biggest event with a Ping driver you can't buy—in this country anyway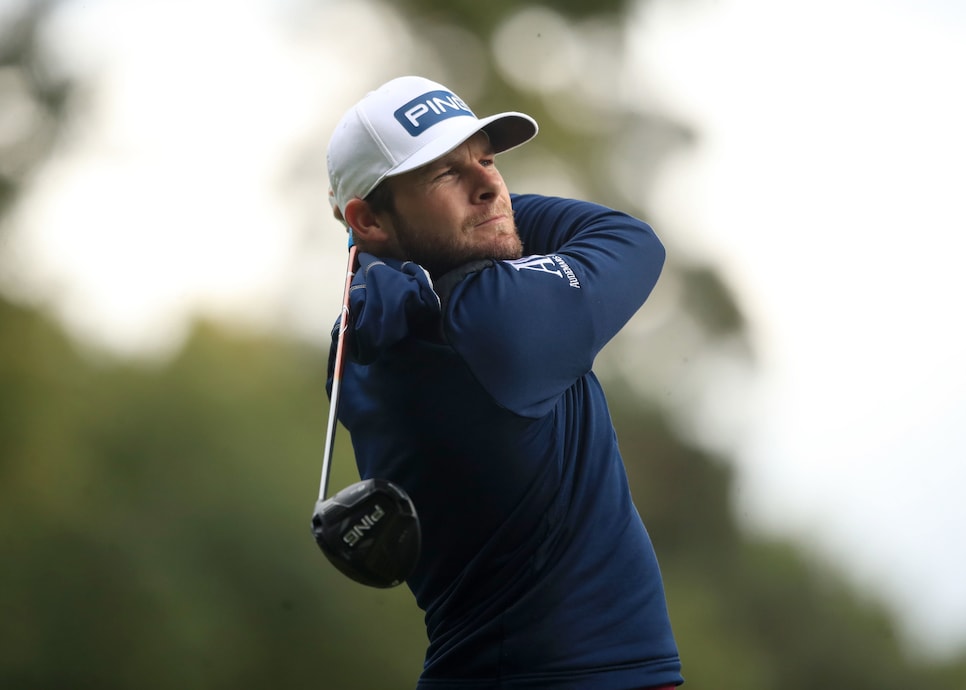 Tyrrell Hatton just won the biggest event of his career at the flagship event on the European Tour, but he did it with a Ping driver you might only see if you happen to be shopping in New Zealand.
Hatton's four-shot victory last week at the BMW Championship came with the brand new Ping G425 driver, a club he started testing the week before he arrived at Wentworth. The Ping G425 appeared on the USGA's conforming list of drivers in August, but was only introduced to its staff of players sparingly as its availability at retail was limited to markets in Asia, South Africa, Australia and New Zealand. The driver is now in the hands of players on the PGA Tour at the CJ Cup at Shadow Creek this week and on the European Tour's Scottish Championship presented by AXA in St. Andrews, and could see several players making the switch. Ping officials believe it could be in the hands of as many as a dozen players at the CJ Cup.
But Hatton got an early look at the new driver at his home club, nearby Stoke Park, and put the G425 LST model in play at Wentworth after a slight weight adjustment on the adjustable weight driver to optimize spin. Hatton also put in play Ping's new G425 LST 3-wood and a G425 7-wood.
Like the driver, none of those metalwoods is expected to be available in either the Europe or the North America markets until early 2021. Ping staggered its rollout of the G425 line as a result of the manufacturing challenges brought on by the global coronavirus pandemic.
That use of products on tour that are months away from retail has occurred with other brands this fall, too. That includes new TSi drivers and metalwoods from Titleist (in play for the last few weeks but not in wide distribution until next month). Srixon, as well, has seen tour success for its latest ZX woods and irons, including a win last week by Ernie Els on the PGA Tour Champions (ZX7 irons) and wins from Jared Wolfe and Brett Dewitt on the Korn Ferry Tour with the new ZX7 driver. But neither of those will be at U.S. golf retail stores for a few months, either, although you can see them on sale at plenty of golf shop websites based in South Africa, Asia, Australia and New Zealand.
Hatton's win with the Ping G425 metalwoods likely was gratifying to Ping's team because tour validation is a part of most companies' marketing strategies. The downside is the only U.S. golfers hoping to put one in their bags will have to have tour cards for the time being. Of course, you also could just take a quick trip in your private jet for some shopping at the local Golf R Us in Johannesburg, Tokyo, Melbourne or Auckland.