PGA Tour
Watch tour pro snap his driver with tee shot, still finds fairway and makes birdie
Today's golf equipment incorporates the best of modern technology to help players—from tour pros to average Joes—hit the ball longer and straighter on every swing. (For more information, we recommend reading Golf Digest's annual Hot List.)
Just how well does this equipment perform? Well take a look at what Tyler Duncan was able to pull off on Friday morning during the second round of the PGA Tour's Corales Puntacana Championship.
Standing the 15th tee at Puntacana Resort & Club in the Dominican Republic, Duncan was six under on the day and just two shots out of the lead, hoping to stay aggressive as he made his way to the clubhouse. And then this happened:
Exactly what caused the clubhead to snap from the shaft is unclear. It wouldn't seem to be caused by a "hosel rocket" however considering the ball traveled straight and true, landing in the center of the fairway and leaving Duncan a short iron into the green. "It was perfect," Duncan said after the round. "It was right where it would have gone like a normal drive."
That said, tou can see in the video a flinch from Duncan as if he was thrown by what happened when the clubhead also went flying a good 30 yards.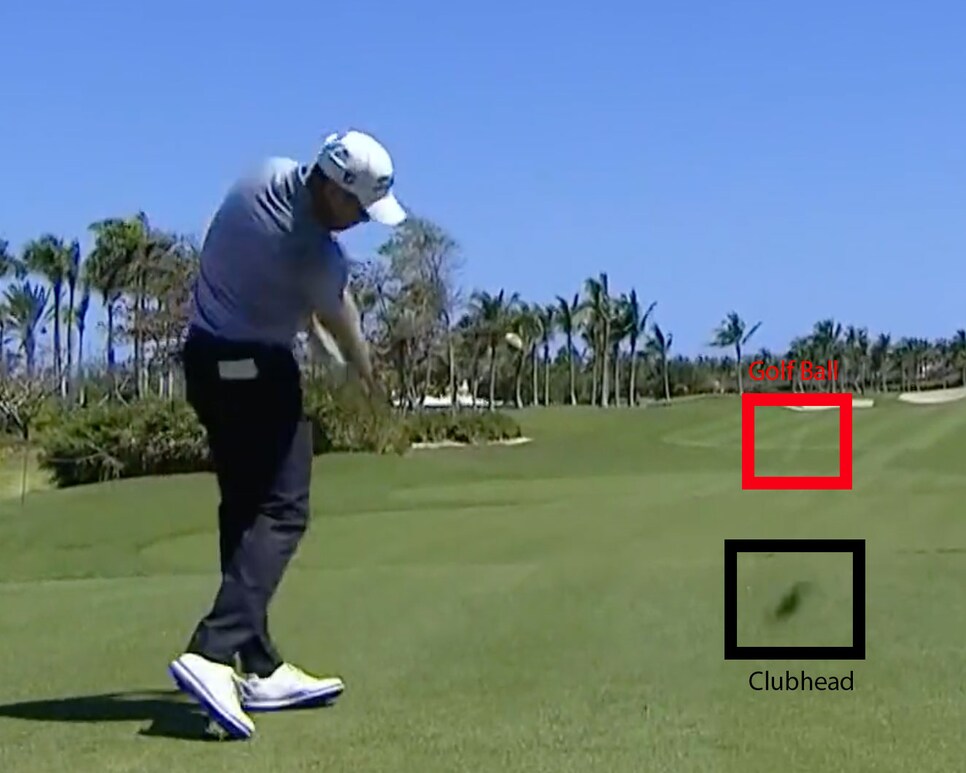 Impressively, Duncan didn't let the mishap rattle him, though, as he then hit his approach to roughly 10 feet. He then rolled in the putt for birdie.
If he could have gotten a replacement club, Duncan could have put it in play under Rule 4.1, which entitled him to replace the broken club since it happened from an outside influence or natural force. Without it, he used a 3-wood off the tee on the 16th and 18th holes. Duncan parred in to card a seven-under 65 and ended the day at eight under for the tournament, three back of leader Matt Wallace.
After the round, Duncan explained that he had been testing out a new Titleist TSR driver since the West Coast swing but hadn't put it in play, even after cracking the head on his old TSR a week ago. He put another old head into play after this week's pro-am before Friday's malfunction.
"I've never seen that or experienced that before," Duncan said. "And I didn't know what happened, I didn't even know it at first. I hit the shot and I felt something weird happen, and then I had no idea where the ball was, never saw the ball flight … and then I look back, and I catch the driver head like dribbling off the grass into the sand."
The plan is to use the new head for Saturday and hopefully remain in contention ... without any more equipment malfunctions.