The Loop
Turtle Bay Still Needs A New Owner
I'm back in New York (at least for now). I just returned from the North Shore of Oahu, which is where I spend Christmas and New Year's with my brother and his family. I'm struggling with re-entry into reality. I know you don't care because my reality is a fantasy land and trust me, I have an attitude of gratitude, but I'm sleeping like a baby--waking up every 30 minutes and not able to fall back to sleep due to the five hour time change.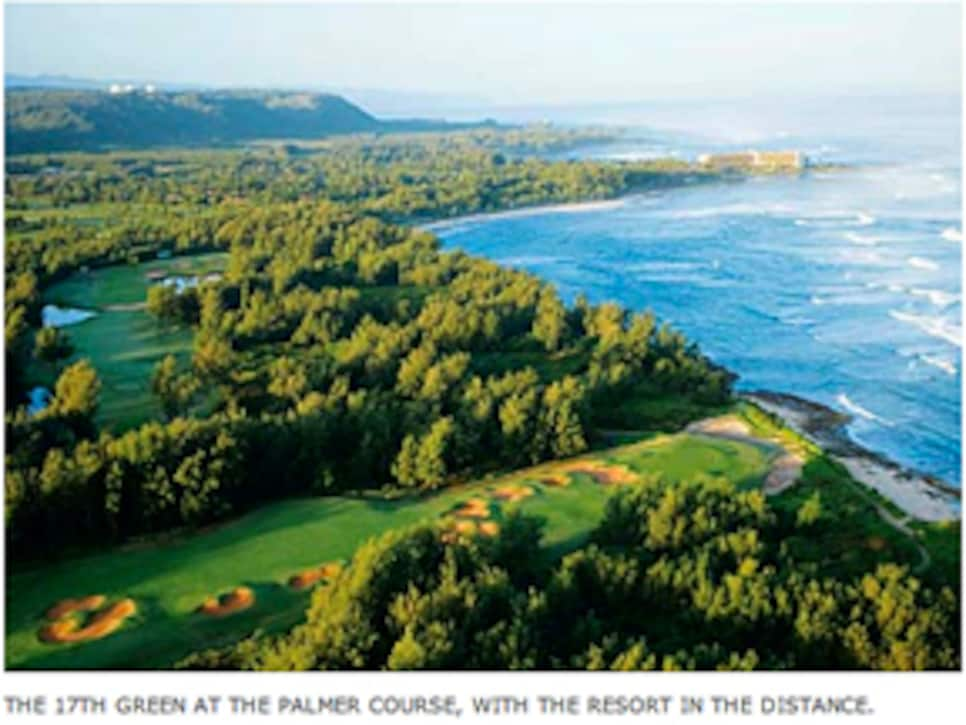 While I was in Hawaii I played multiple rounds at Turtle Bay. They have a George Fazio and an Arnold Palmer course, which is where they play an LPGA and a Champions Tour event every year (at least for now). My brother and I always say our ideal 18 holes on property would be starting on the back nine of the Fazio and then playing the back nine of the Palmer.
The burger and the ribs at Lei-Lei's restaurant next to the pro shop are all-time and a must sample if you're out there. Take a look around. You might bump into: Sean Penn, who bought property on the North Shore. Terry O'Quinn of the hit TV show "Lost." Or Kelly Slater, the nine-time surfing world champion--who's also a scratch golfer.
I wrote in an Away Game about a year ago (April issue) that the Turtle Bay Resort was for sale and that the state was interested in buying it. This recent article by Kristen Consillio__ __in the Honolulu Star Bulletin tells us that won't be happening (at least for now):
__"State fails in attempt to acquire Turtle Bay"
Lenders reject Turtle Bay offers
The state has been unsuccessful in its attempts to purchase the Turtle Bay Resort on Oahu's North Shore.
Gov. Linda Lingle's office said in a statement yesterday that although two offers were rejected by resort lenders, the state is prepared to negotiate further for the pristine 858-acre property.
However, the resort's interim manager said a government acquisition with public funds would not be prudent, especially in the ailing economy.
"Given our economic outlook in the near term, money should be expended and deployed for better uses," said Stanford Carr, who was selected last year by lenders to sell the property as part of a foreclosure settlement with owner Oaktree Capital Management LP.__