News
Turn like Jordan Spieth to get more from your driver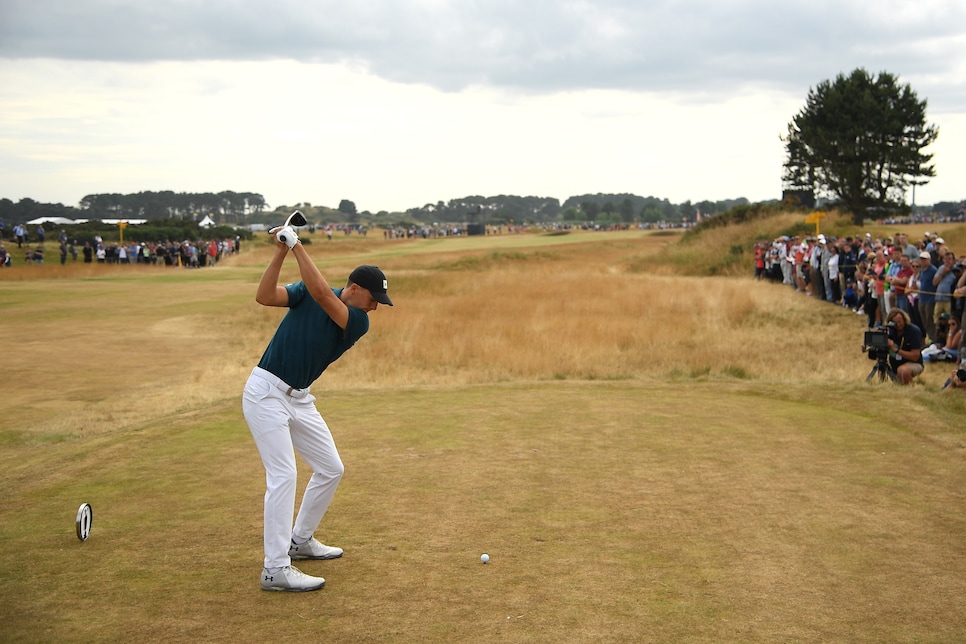 The descriptors that follow Jordan Spieth around almost never have anything to do with how far he hits the ball. He's tough, competitive, relentless and a terrific clutch putter. But he's also far from a short hitter—and he hits it far enough when he needs to.
The proof came on the first swing of his third round. Spieth hit a 400-yard tee shot on No. 1 at Carnoustie, rolling it onto the green and setting up the only eagle on that hole for the day. It got his round off to the best possible start, and Spieth would go on to shoot 65 and share the lead at nine under.
Spieth's swing has some unique elements to it, but it's actually one of the better ones on tour to "borrow" from, because it isn't being made by a freak 6-foot-4 athlete or somebody with ridiculously bendy and flexible joints. He does the most fundamental things really well—including how and when he turns in the backswing, says top Colorado teacher Nick Clearwater.
"I've measured many tour player swings and one measure that you'll never hear discussed on TV or in any book is the amount of turn that happens early in the backswing," says Clearwater, who is GolfTEC's national vice president of instruction. "By the time the shaft is parallel to the ground in the backswing the average tour player has turned his shoulders 60 degrees from where they started at address. Jordan's swing follows that trend as well."
If you're a short hitter—or a slicer—you're almost certainly not turning soon enough or in the right magnitude when it's time to hit your driver. "I can already hear the excuses flying, too," says Clearwater. "Players have been conditioned to think they need more flexibility or fitness training to even try to turn more, so they don't. That's a cop out. Turn the most you can early in your backswing—and don't worry about overdoing it. If you get better at this one simple element of your swing, you're going to get way better at a lot of the other pieces that come after."