The Loop
Try not to tear up at this Arnold Palmer-themed commercial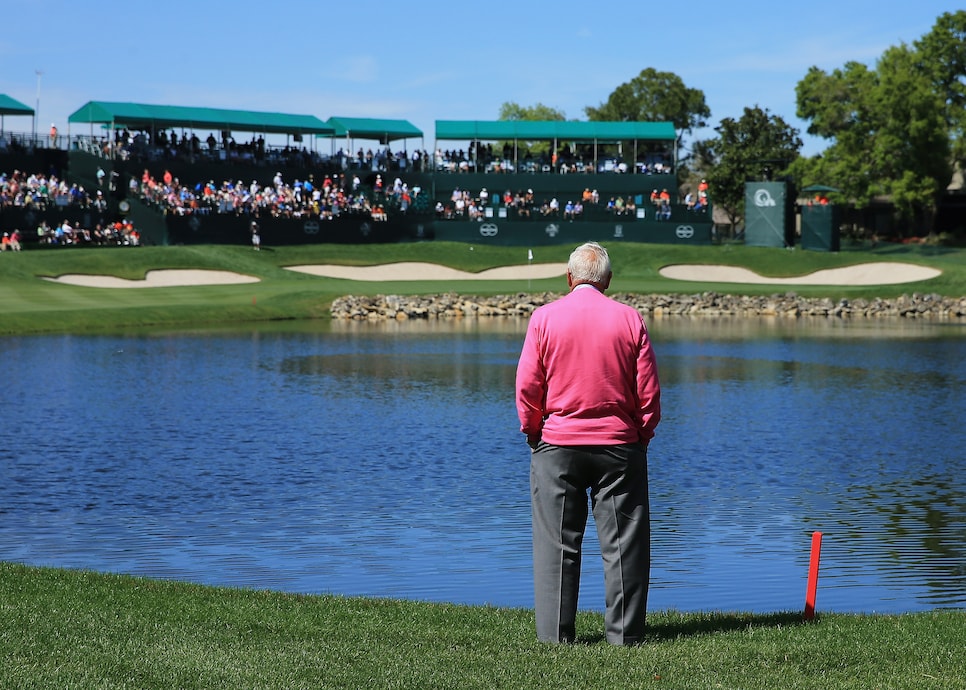 The tributes have commenced at the Arnold Palmer Invitational, as this year marks the tournament's first without its namesake. Although it's not the same without him, golf has rallied around the occasion, marking this time not as a period of grieving, but a celebration of the King's life.
Conversely, it's reasonable to get misty-eyed when remembering a fallen loved one. For try not tear up at this Arnold Palmer-themed commercial from Mastercard:
Yes, my brain tells me this is an advertisement. I also have no idea why the girl is so dejected for merely finding her ball in the bunker. (If I had the same disposition every time I was in the sand, the waterworks would never stop.) But dammit, does this promotion tug on the heart.
Oh, and it's only Monday. God forbid what shape we'll be in come tournament Sunday. In short, might want to stock up on tissues this week.