PGA Tour
Watch Rocket Mortgage Classic leader Troy Merritt make one-hop ace to extend his lead in Detroit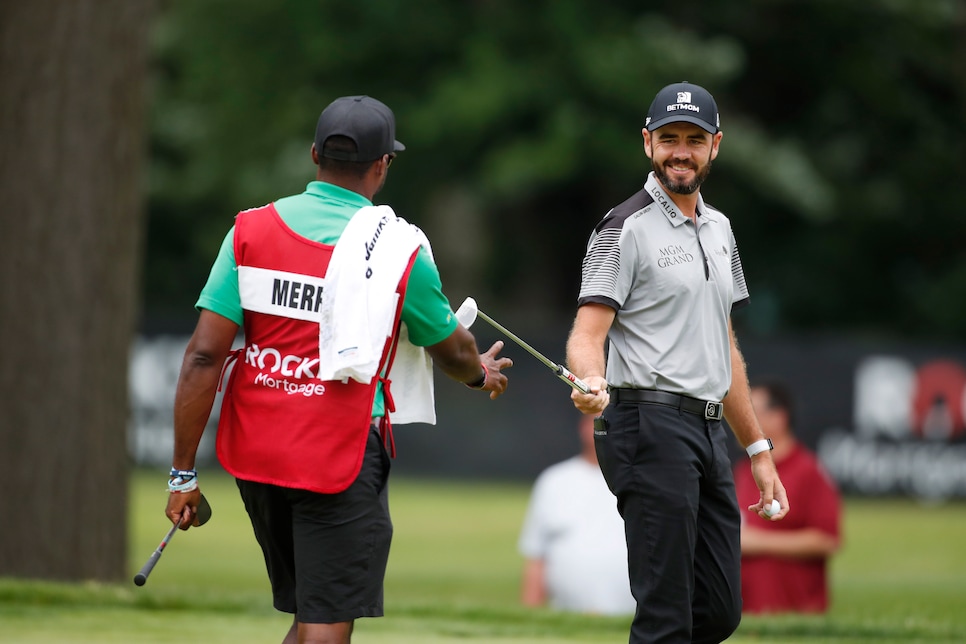 Troy Merritt has played in 252 events on the PGA Tour, won two of them, top-tenned in 19 of them, and made well over $10 million in on-course earnings. It's been a long, more-than solid, journeyman-type career. One thing it was missing: a hole-in-one.
That changed on Saturday at the Rocket Mortgage Classic, where Merritt held a one-stroke lead after 10 holes in the third round. At the 218-yard par-3 11th, playing as one of the hardest holes this week at Detroit Golf Club, Merritt pured as draw that one-hopped into the hole, giving him a three-shot lead at the time:
Not to get all cliche-y, but that ace was very much worth the wait. It's one thing to make one when you're out of contention, but to do it with the lead, extending your lead even more, is pretty special. Drinks on Troy tonight.
Unfortunately for Merritt, he bogeyed the very next hole, but that ace gave him a little room to breathe, as he still leads by one after 12 holes.