The Loop
Troon's 11th is the Mother of All Blind Tee Shots. Here's How to Hit It.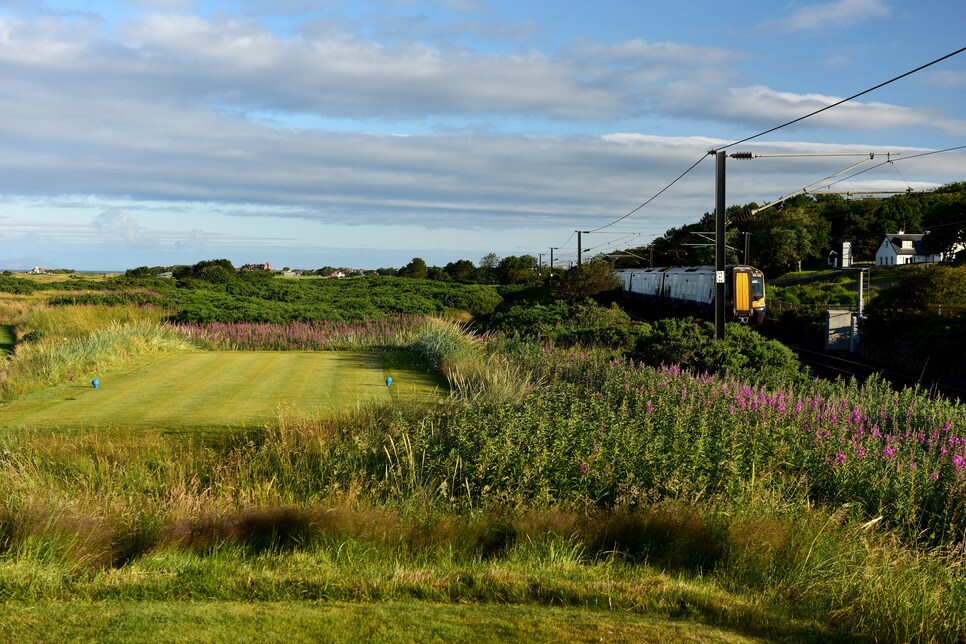 With relatively calm conditions and soft greens, Troon's front nine was all fun and games on Thursday.
But once the players turned into the wind on 10, things got real. Hard.
The par-4 11th hole not only plays 50 yards longer than its listed 482, it has a completely blind tee shot to scare players about the out-of-bounds rail line running down the right side even more.
Halfway through the day, it was by far the hardest hole on the course, playing almost a stroke over par.
Tour players are notorious for their dislike of blind shots, and they aren't any more pleasant for the average player. But if you're playing Troon's 11th -- or the blind hole at your course -- you need a plan of attack.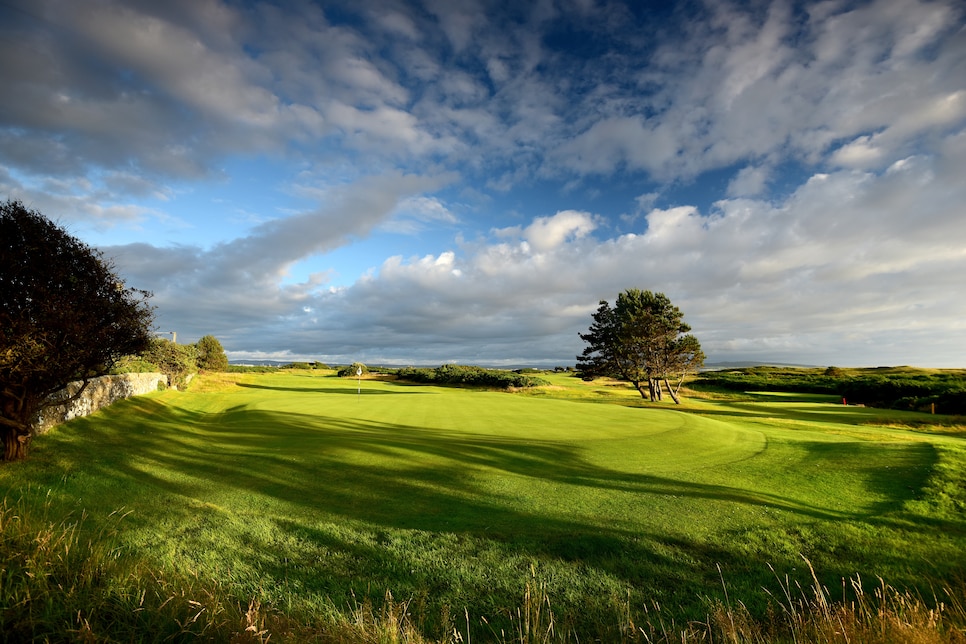 "Most players get to a blind tee shot and start by picking a spot on the horizon they want to fly the ball to," says ESPN Swing Coach and top North Carolina teacher Jerome Andrews, who is based at Greensboro Country Club. "You need to be more specific than that. Pick the exact line you want the ball to start on, and align the face square to that that line. Then set your feet, knees, hips, shoulders and eyes parallel to that line."
Once you've picked that start line -- using a mower line or a specific imperfection in the grass close to you -- you can connect it to a target on the horizon to really see the flight line of the ball. Then you'll be thinking about what you want the ball to do, not where you don't want it to go. "Once you're lined up to your preferred target, trust that preparation and release some tension," says Andrews. "Loosen your neck, arms and shoulders and swing the club freely."
Of course, finding the fairway is only part of the battle. Ernie Els' tee shot ended up dead in the center, but the Big Easy hit his approach shot out of bounds just right of the green. He made double.