The Loop
Trip Kuehne, renowned Tiger Woods' victim, has a son, who is a star high school quarterback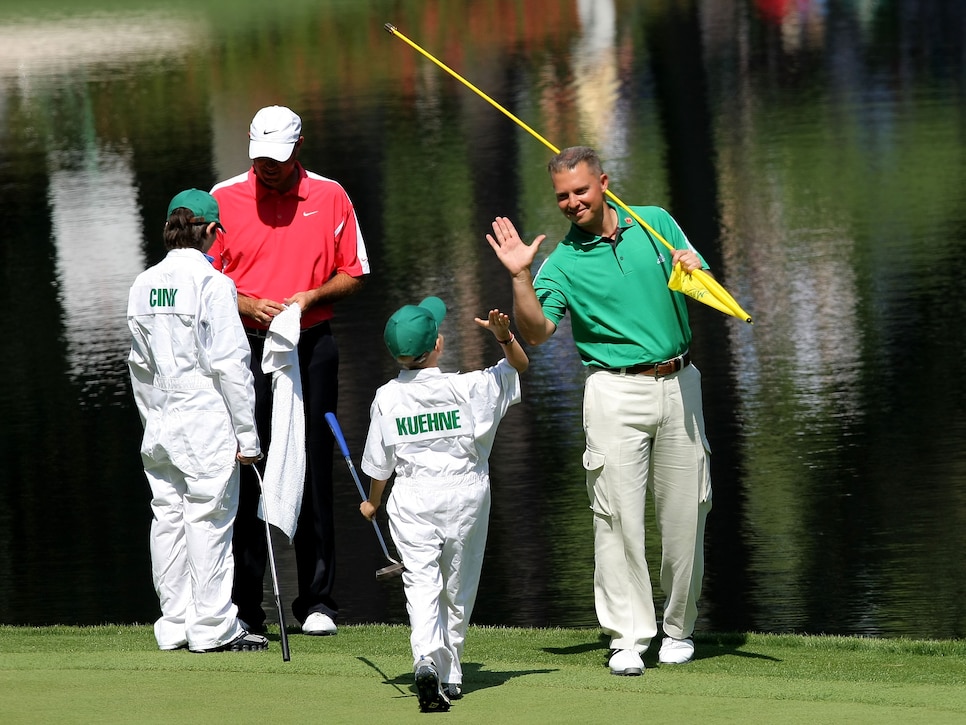 A familiar name in golf circles, Kuehne, again is turning up in headlines, though this time the sport is football.
Will Kuehne is a junior quarterback for Owasso High in the Tulsa, Okla., suburb of Owasso. In four starts for the undefeated Rams, Kuehne has passed for 989 yards and 14 touchdowns, while completing 71 percent of his passes and throwing only a single interception.
Kuehne is the son of Trip Kuehne, who in 1994 took Tiger Woods to the 36th hole in their U.S. Amateur final before losing 2 up. Kuehne was 5 up with 12 to play, before Woods rallied to win his first of three straight U.S. Amateurs. Thirteen years later, Kuehne won the U.S. Mid-Amateur championship.
Will's aunt Kelli won the U.S. Girls' Junior, two U.S. Women's Amateur and one LPGA event, while his uncle Hank is a former U.S. Amateur champion who played in 133 PGA Tour events, the last in 2013.
"His dream has always been to play quarterback and we're going to let him chase that dream and see how good he can be," Trip told Brown. "We keep his golf score by how many balls he loses."
Will, who is 6-1, 190 pound, obviously is more accurate with a football. OKPreps.com ranked him the No. 3 quarterback in the state before he had even played a game for Owasso.
"Don't know the name? You will soon enough," the website wrote in July. "Although he hasn't officially been named the starter at Owasso, Will Kuehne has all the tools to be the next up and coming quarterback in Oklahoma. Kuehne is a transfer from Texas and has been impressive during spring and summer workouts, quickly becoming acquainted with the Owasso offense. Look for a breakout season from the Ram signal caller."
The Kuehnes moved from Westlake, Texas, to Owasso earlier this year. Both Trip and his wife, Dusti, attended Oklahoma State University.