'wild'
Former LSU golfer shoots wildest even-par 72 ever, including ace and 16 combined birdies and bogeys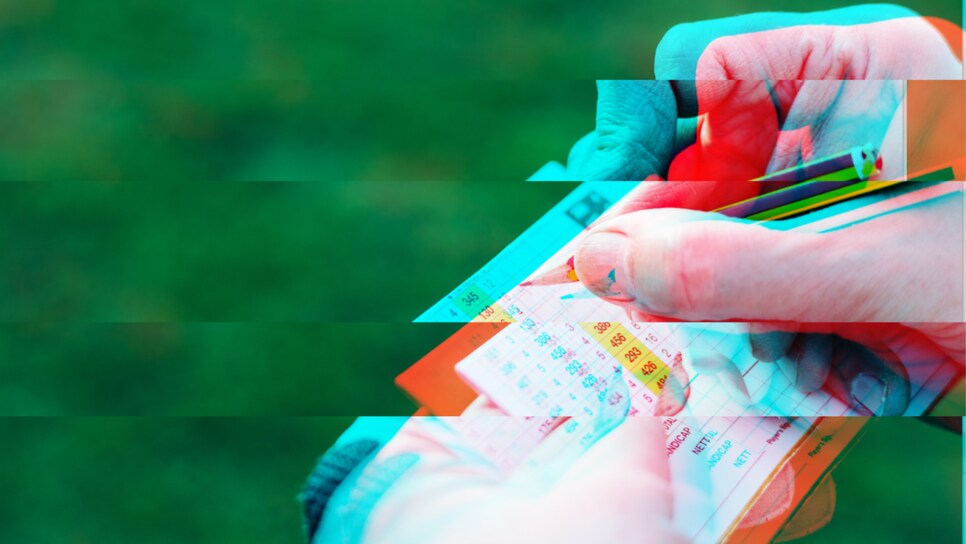 Looking from a bird's-eye view, Trey Winstead's even-par 72 at Wigwam Golf Club seems like a pretty run-of-the-mill day on the course. He finished the PGA Tour Canada qualifying event in Phoenix tied for 101st place with a 38 on the front nine and a slightly better 34 to finish out the 18 holes.
However, once you start dissecting the round, things get pretty spicy.
There are a lot of circles and a lot of squares, and then you keep on looking and … did this guy only have one par while shooting even par? Is that a run of a birdie, two bogeys, two birdies, an ace, a bogey and then another birdie for good measure? What the hell is happening here?
Even his playing partner, Kyle Suppa, couldn't believe the round Winstead was having, calling it "wild."
It's a normal 72 in number only as the American had a topsy-turvy round that is seemingly more difficult than shooting five under.
This is erratic as hell, and we respect Winstead's commitment to the bit of pure chaos.