Apparel
Boxing legend Oscar De La Hoya has teamed up with TravisMathew on a flash sale for charity
Here are the best deals at the TravisMathew Sale benefiting the Oscar De La Hoya Foundation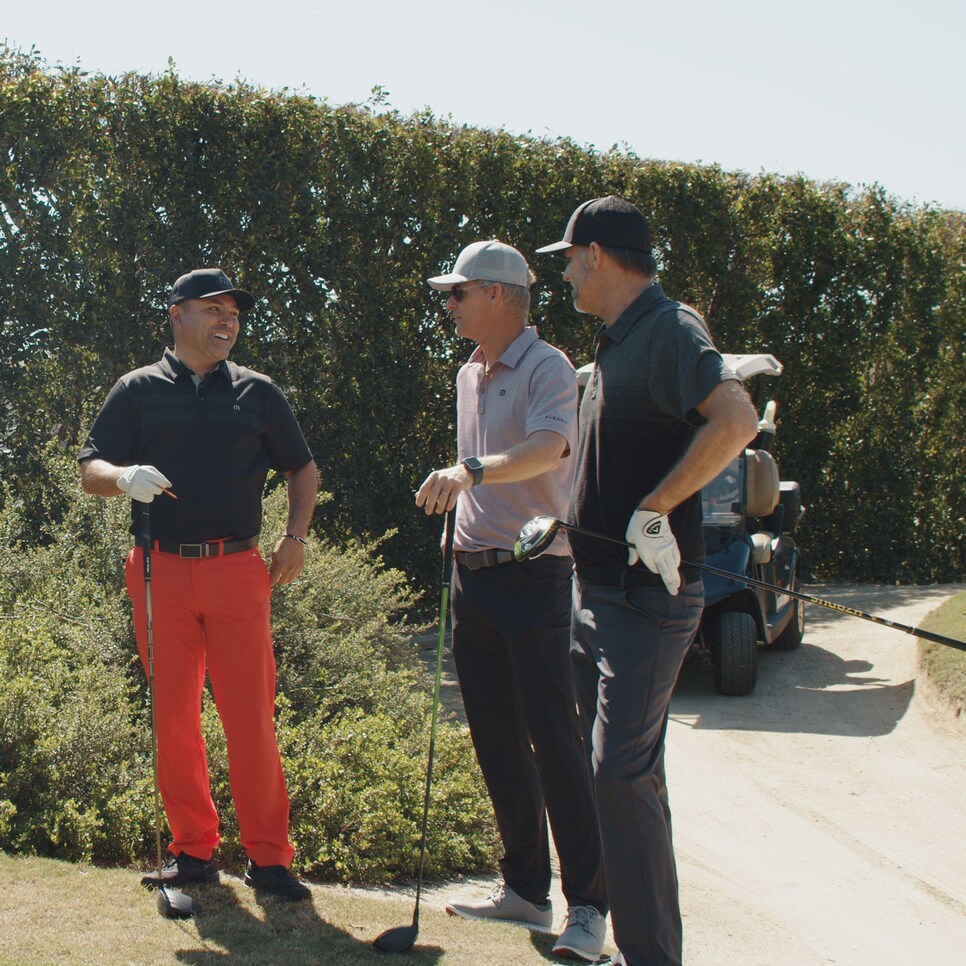 If you're a fan of the TravisMathew golf brand, you know that the menswear company rarely has sales, but the brand is holding its biggest sale ever on Monday with a charitable aspect. Teaming up with brand ambassador and legendary boxer Oscar De La Hoya, TravisMathew has slashed prices by 40-to-60 percent on some of its most popular products and will donate 100 percent of proceeds to the Oscar de La Hoya Foundation.

RELATED: You might be surprised how particular Dustin Johnson is about his style
*All products featured on Golf Digest are independently selected by our editors. However, when you buy something through our retail links, we may earn an affiliate commission.*
We caught up with De La Hoya and TravisMathew CEO Ryan Ellis to learn a little more about the sale and where proceeds will go.

"As a company, we had a charitable goal this year that was over six figures and COVID has made that a little challenging to meet ... so we had to get creative," Ellis said. "We think we can make the biggest donation in TravisMathew history and the biggest donation [received] in the Oscar De La Hoya Fountation history."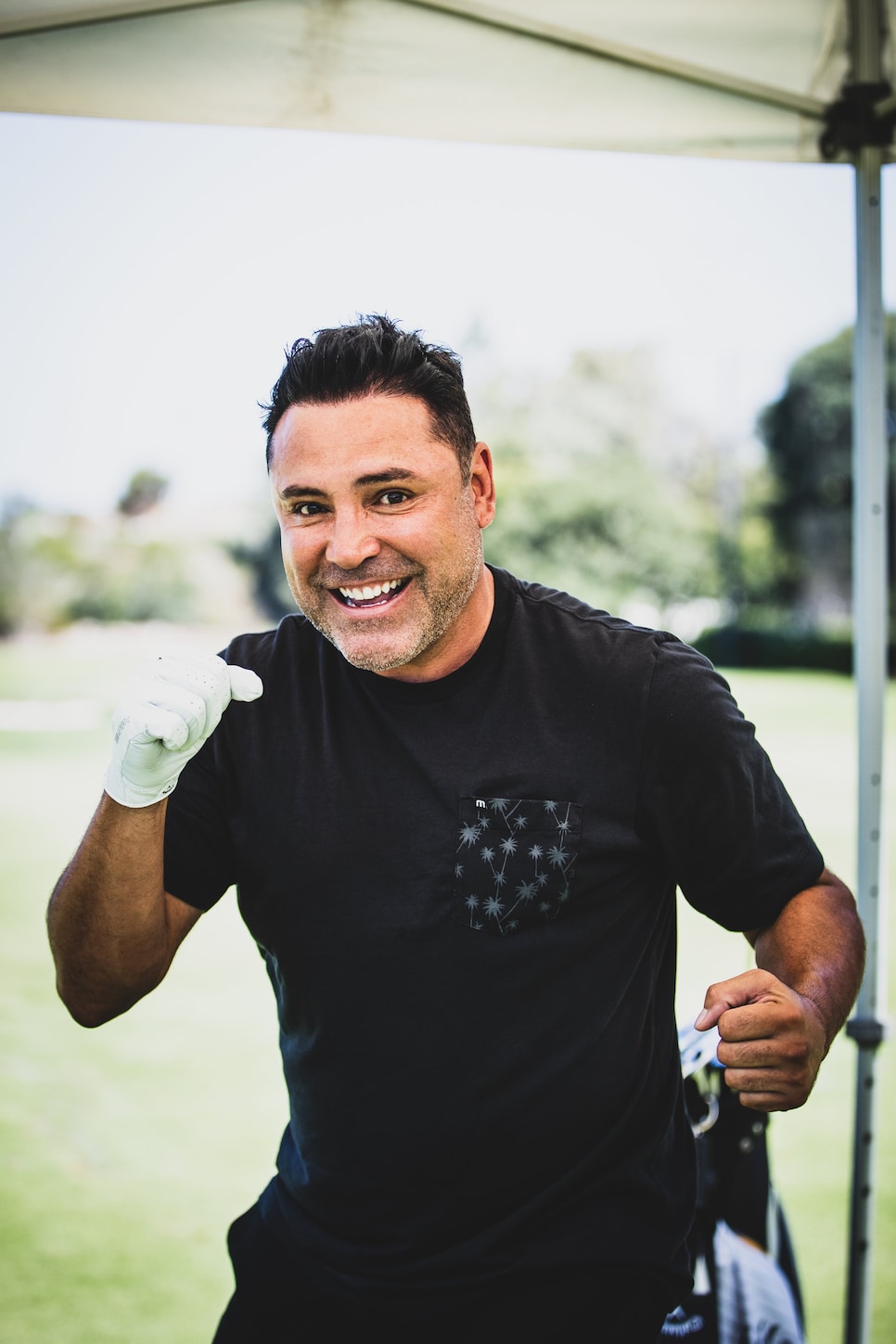 The Oscar De La Hoya Foundation is based in East Los Angeles, where De La Hoya grew up, a few miles from the TravisMathew HQ. The foundation's aim is to bring a better quality of life to those in the community in need. De La Hoya started the foundation in 1995 and has since opened a charter school and invested in the community's health with the Cecilia Gonzalez De La Hoya Cancer Center, Oscar De La Hoya Labor and Delivery Center, and the Oscar De La Hoya Neonatal Intensive Care Unit.

"I started the Oscar De La Hoya foundation to give back to the people who first supported my career, my community. There was a great need in my neighborhood where I grew up for better healthcare and education, and I wanted to make a difference for them," De La Hoya said. "This opportunity to partner up with TravisMathew to benefit the foundation, it's going to help us reach more people and give families in East L.A. a fighting chance."
Here's a look of some of our favorite pieces on sale now:
TravisMathew Golf Shirts
Pick up some of the brand's most popular golf shirts for less than $50 each. The shirts are wrinkle-resistant for a fresh-pressed look regardless of how your round is going, and the fabric is built with a ton of stretch and quick-drying properties to add comfort.
TravisMathew Golf Hats
TM is also known for stylish and performance-ready golf hats. Whether you are a snap-back kind of golfer or more of the fitted-hat type, these caps fit any occasion and are designed to keep you shaded, dry and on-trend.
TravisMathew Golf Shorts and Pants
The popular Beckladdium Golf Pants are versatile with a relaxed fit, enhanced stretch and a wrinkle-resistant design. The black, gray and navy options are classic—but the green pair is a must for fall golf. If you're living in warmer climates (or dreaming of spring already), the All In shorts are a solid choice that also come in a range of colors, are wrinkle-resistant and have stretch in all the right places.