look what you made him do
Travis Kelce buys $6M mansion with mini golf course, Taylor Swift putting date coming soon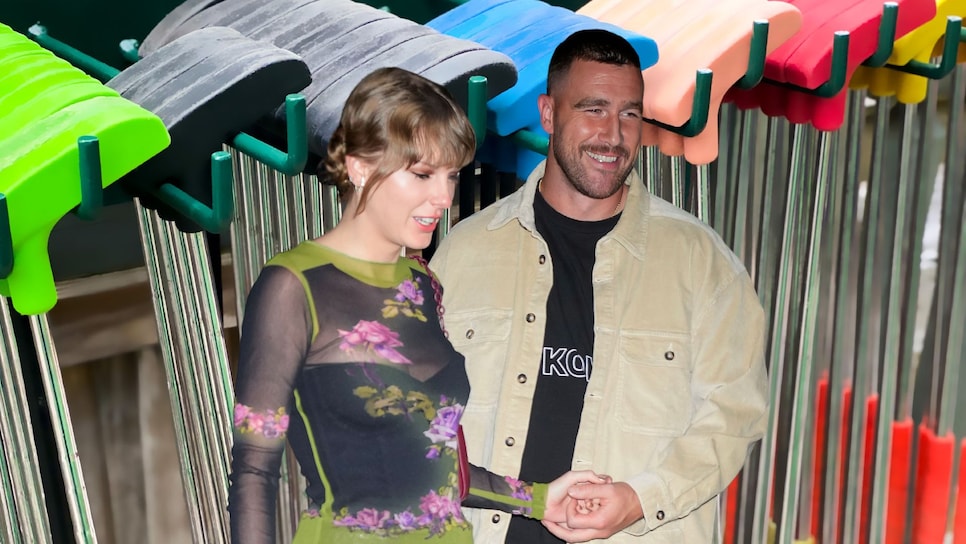 I once went on a mini-golf date. We hit some golf balls, had some decent conversation, got drinks nearby and then never saw each other again. Hopefully, things go better for Taylor Swift and Travis Kelce, especially since the Kansas City Chiefs tight end just dropped $6 million as a romantic gesture.
According to TMZ, the NFL superstar spared no expense with his new purchase, spending $6M of his own cash to buy a KC mansion with extra security and privacy. These are the things you have to do when you date perhaps the most famous person in the world.
The 34-year-old wasn't happy with how in-the-open and accessible his old house was and felt that he (and Swift) needed a bit more solitude. The new place comes with a waterfall, swimming pool, tennis court, pickleball court and mini golf course. The six bedrooms, six bathrooms and more than 16,000 square feet don't hurt as well, and it's in a gated community to keep out the stalking Swifties.
We already know about Taylor Swift's golf club obsession and we're excited to see where it goes from here. There's no better way to grow the game than with Swift posting a single video of herself making a putt.
Kelce signed a four-year deal worth around $57 million back in 2020, so it's not as if he was turning over his piggy bank to make this work, but this is quite the next step for America's royal couple.