Courses
A Voice in the Wilderness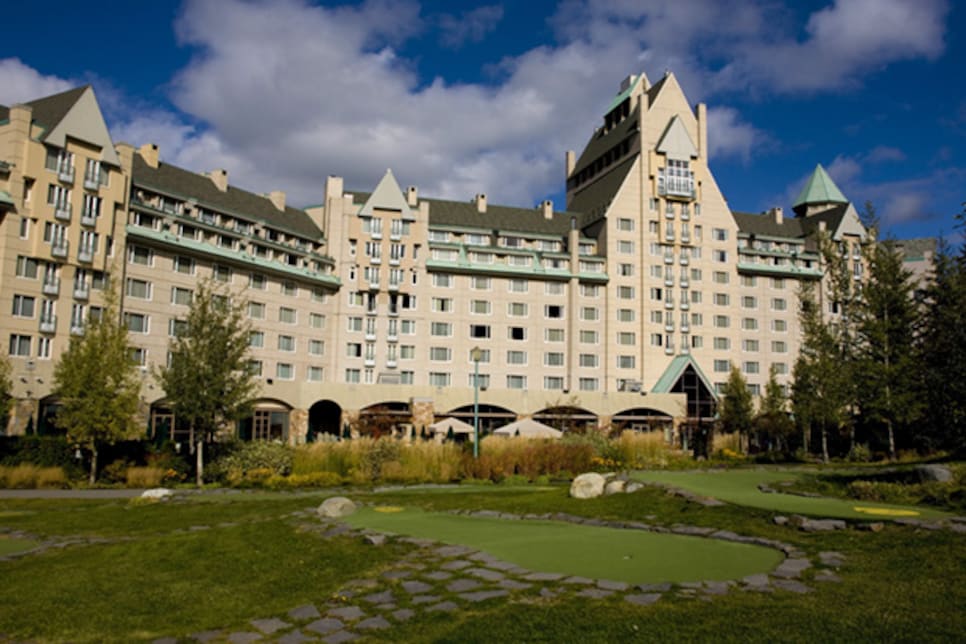 "Whistler is one of those places where you tap into your inner Thoreau."
Skiers have known about this beautiful place in the province of British Columbia since the first slopes were cleared, in the 1960s. Whistler, the site for several events during the 2010 Winter Olympics, is a ski town first and everything else second. But golf is becoming less of an afterthought.
"Since Whistler was on the world stage as host to the Olympics, we have pushed hard to harness this momentum for summer golf visits," says Mike Zuccolin, general manager at the Nicklaus North Golf Course.
)—make it easy to organize a trip. An example of an upcoming summer golf package is four rounds of golf and three nights of lodging for $695, Zuccolin says, but "90 percent of our vacation packages are customized." Or if you prefer, the Fairmont Chateau Whistler hotel has a late summer package for $680 for two nights, two rounds and $50 food-and-beverage credit per night (double occupancy). Nicklaus North is a must-play if you make the trip. Nestled in a valley between several mountains, the Jack Nicklaus design is fair and fun. It's as flat as anything you might play in South Florida—bonus points for being walker-friendly—and its fairways and greens are generous. But that doesn't mean it's a pushover. From the back tees, the par-71, 6,961-yard layout is challenging—especially a back nine that has three memorable par 3s, all of which bring water into play. The 226-yard 17th plays along a glacier-fed lake that turns aquamarine when the sun hits it. The snow-capped peaks in the distance add to its surreal quality. Nicklaus North also features one of the best spots to hang in town. The Table Nineteen Lakeside Eatery is next to an airport used exclusively by seaplanes.
The Fairmont Chateau Whistler Golf Club is just 10 minutes away, but it's quite a contrast to Nicklaus North. Built into the foothills of the Coast Mountain Range, the Robert Trent Jones Jr. layout (par 72, 6,635 yards) has 400 feet of elevation change from start to finish.
The first four holes climb straight up the mountain, including what I'm officially declaring the hardest hole in British Columbia—the 399-yard third. How can a hole less than 400 yards be that hard? You need a Bubba Watson drive to the right side of the fairway just to have a clear shot to the green. And if you manage that, you're rewarded with a tight approach to a narrow green that is 160 feet higher than the tee. To cap it off, the green is guarded by water in front and a steep dropoff into the woods on the left. Good luck.
If you survive the third, and a few others on the front-nine climb, you'll be treated to some unforgettable downhill tee shots on the back nine framed against the dark-green mountain forests in the distance.
Speaking of mountains, you can't miss the one abutting Big Sky Golf & Country Club, which is 30 minutes north of Whistler, in the frontier town of Pemberton. Like Nicklaus North, it's flat with several water hazards to keep you from having your way with it. But what you'll really remember is Mount Currie, the 8,500-foot wall of rock and snow that borders the course's south side.
The perfect ending—or beginning—to any trip here can be found at Furry Creek Golf and Country Club about an hour south of Whistler. The course is as scenic as it is tough. While navigating its roller-coaster fairways, you get to enjoy views of Howe Sound and the neighboring peaks. You might burn through a couple sleeves of balls before the turn, but it's all part of roughing it in the wilderness.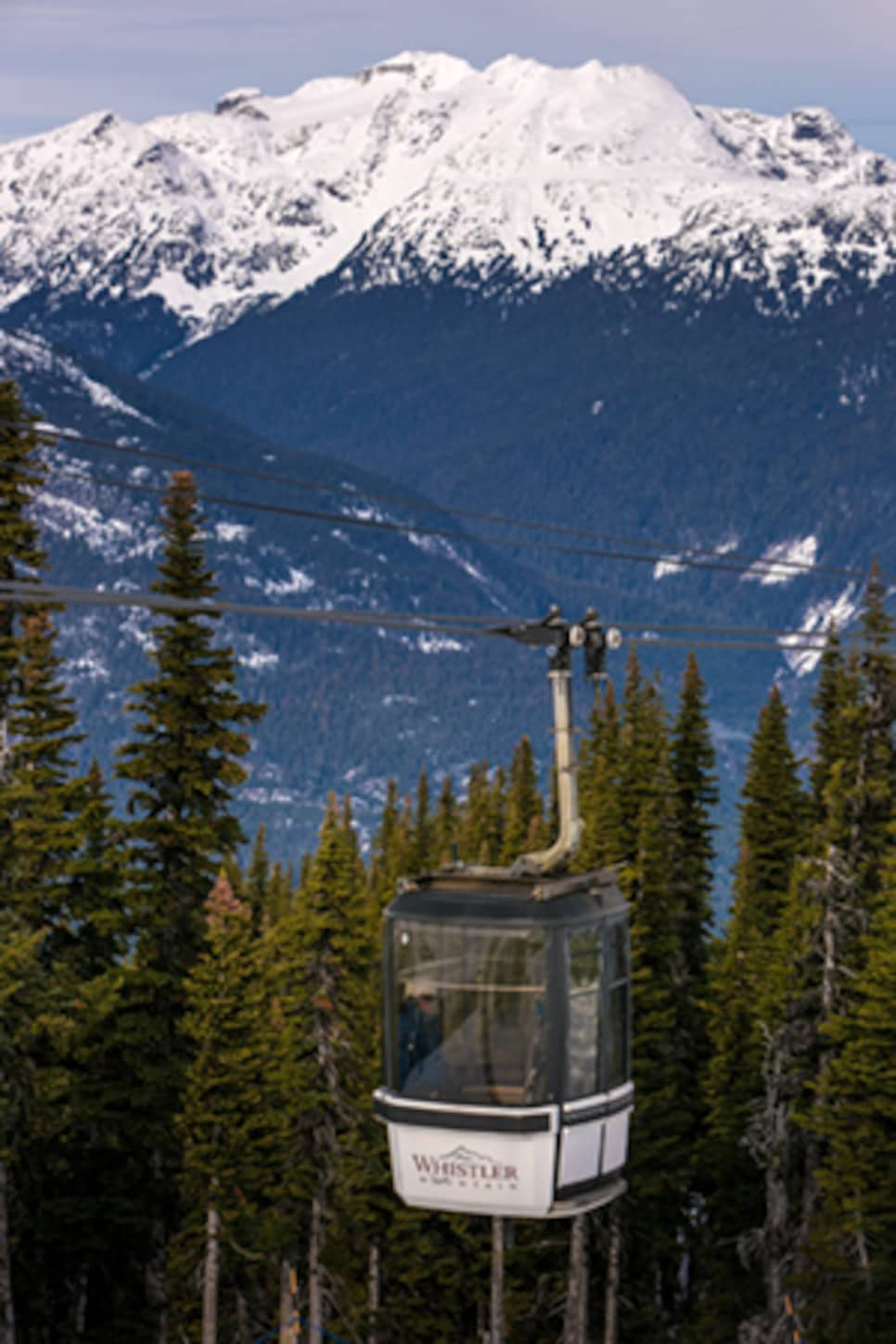 Whistler features a massive walking-only village—called The Stroll—that includes restaurants, bars, hotels and shops. Eat at the bar at Earls for good food and people watching, and grab a nightcap when live bands are at the Dubh Linn Gate Irish Pub.
The Whistler and Blackcomb peaks are linked by the world's longest and highest unsupported lift. If you don't mind being suspended 1,428 feet high in a nearly all-glass gondola, the 1.88-mile ride is open year-round ($46 to $50, whistlerblackcomb.com
With mountain biking, white-water rafting and rock climbing, Whistler is an extreme-sports paradise. You can even ski and snowboard in June and July at Horstman Glacier on Blackcomb Mountain.