War Hawk
Trae Young will NOT be the next mayor of New York City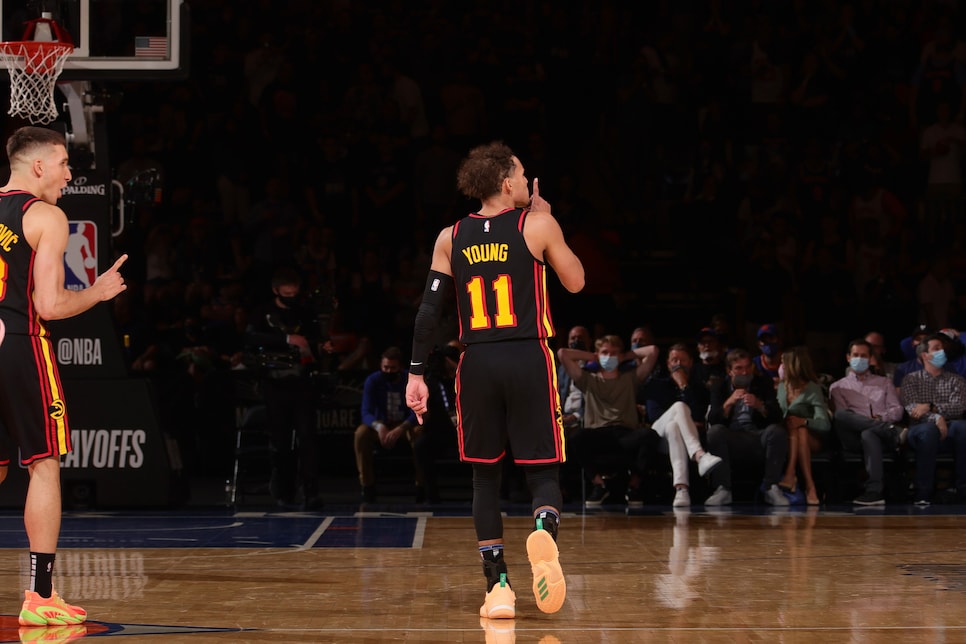 After a back-breaking (and Knicks-breaking) performance earlier this year in the playoffs, Trae Young became a villain, heel and enemy numero uno in New York. The phenom put up over 29 points and nearly 10 assists in five games quickly turning a raucous Madison Square Garden into the MSG of ol': sad, disappointed and most likely ... very inebriated.
As is tradition in New York, we love to elect mayors that are despised and frowned upon, thus one New Yorker took it upon themselves to cast a write-in ballot for the Hawks superstar. Unfortunately (or fortunately depending on your political leanings), Trae Young was 753,800 votes shy of Democrat Eric Adams and will not be moving into Gracie Mansion.
This is probably for the best. Young silenced the Knicks faithful and a surprisingly-fun New York squad, recieving plenty of "F*ck Trae Young" chants across Manhattan. That's not what you're normally looking for in a mayoral candidate.
Young wasn't the only sports figure to receive votes in the most recent election. Of the Knicks, Julius Randle, RJ Barrett and Kemba Walker each found their way to the ballot (six, three and one respectively). Nets Kyrie Irving, Kevin Durant and James Harden all received one vote as well. Knicks coach Tom Thibodeau got three votes, but one of the write-ins misspelled his name. Also, Bing Bong had two votes, because of course it did.
Although he won't have jurisdiction over the five boroughs anytime soon, it's interesting to think about what Trae Young's policies would've been. It seems likely that his first act would've been to shut down MSG. Again.