News
This tour pro's putt took more than 20 seconds to drop. Why wasn't it a penalty?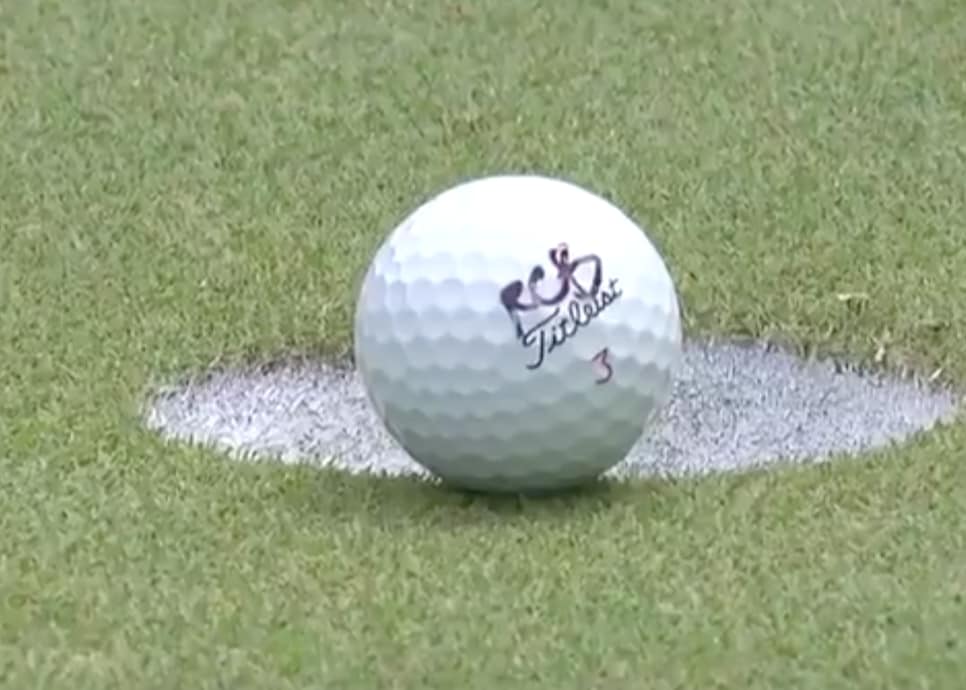 Just how long is a player allowed to wait to see if a putt that hangs on the lip is going to drop before being hit with a penalty?
During Friday's second round of the Wyndham Championship, Rafael Cabrera-Bello found out.
Playing the 232-yard par-3 seventh at Sedgefield Country Club, the 36-year-old Spaniard's 19-foot birdie try tracked toward the hole only to stop and hang agonizingly on the lip.
Thus began a slow walk by Cabrera-Bello. And wait. Some 21 seconds passed from the time his ball stopped on the edge before it wobbled then fell into the hole.
So why didn't he get hit with a penalty?
Rule 13.3 states that if any part of a player's ball overhangs the lip of the hole the player is allowed a "reasonable" amount of time to reach the hole plus 10 more seconds to see if the ball will fall into the hole.
As video shows in Cabrera-Bello's case, the ball stopped next to the hole at the 6-second mark. At the 27-second mark, with Cabrera-Bello standing nearby, the ball began to wobble and dropped in.
As much as we love fast players, that certainly seems to be a reasonable amount of time, but it was close. Had, say, another 5 seconds passed there might have been a problem.
Under the Rules of Golf, if the ball does not fall into the hole in the reasonable amount of time it takes to get to it plus the additional 10 seconds, it is deemed as being at rest. If the ball fell in after that, it would have counted as being holed but Cabrera-Bello would have been hit with a one-stroke penalty.