The Loop
Tour players have mixed reactions to USGA, R&A proposed rule changes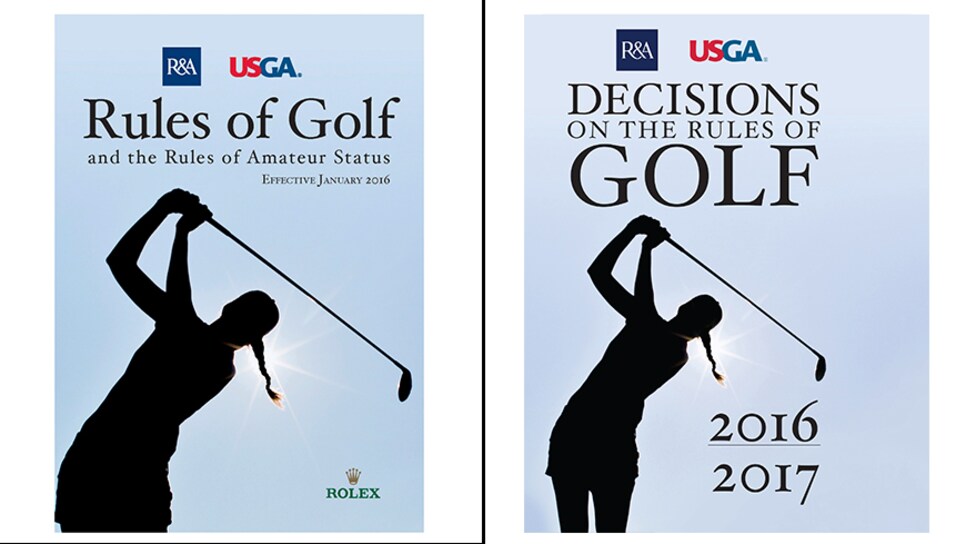 MEXICO CITY -- On the surface, golf would seem like a simple game.
Hit ball, find ball, repeat, until it goes in the hole. Golf's first set of rules, written in 1744, numbered 13 and fit on one page.
In the centuries since, the sport has grown tremendously. With it more rules were introduced.
For now, there are 34 rules spread over 97 pages, never mind the Decisions on the Rules of Golf, and its eye-popping 457 pages.
It has become complicated -- too much so in the view of many. Even the ones who play it for a living.
"You know, trying to take up a game that has a rule book that looks like a novel could be off‑putting, so I guess trying to clean it up and simplify it a little bit is the right kind of intention," Adam Scott said from this week's WGC-Mexico Championship. "I think where it got, it all just seemed to get away from the simple game that it once started out to be."
On Wednesday, the USGA and R&A proposed sweeping changes, which include reducing the rules from 34 to 24 and doing away with the decisions novel of which Scott spoke about. The changes would go into affect in 2019 at the earliest.
Among the more significant proposals:
-- Not penalizing a player for accidentally causing a ball or ball marker to move on a putting green.
-- Allowing players to ground a club or move loose impediments in a penalty area (an expanded concept of water hazards that does not include bunkers).
-- Players being allowed to take a drop from any height they choose.
-- Permitting players to repair spike marks on the green.
-- Reducing time to search for a ball from five minutes to three.
-- Letting players leave the flagstick in when putting from on the green.
"Obviously some of the rule changes I think are really good, especially the ball on the putting green when you don't feel like you caused it to move and you're still getting a penalty," said Dustin Johnson. "That to me makes no sense."
Johnson has endured his fair share of rules imbroglios, including during the final round of last year's U.S. Open at Oakmont, where he was slapped with an additional stroke after it was deemed that he had caused his ball to move on the fifth hole, even though his putter never came in contact with it.
He won anyway. Anna Nordquist wasn't so fortunate.
Less than a month later, the Swede came up short at the U.S. Women's Open at CordeValle when it was determined through high definition replay that she had touched a few grains of sand while playing a shot from a bunker during the second hole of a three-hole aggregate playoff against Brittany Lang.
Nordquist was hit with a two-shot penalty while playing the next hole, made bogey there and went on to lose by three.
Under the proposed changes neither instance would have drawn a penalty.
"Someone lost a U.S. Open because four flecks of sand flew from her wedge," Ryan Moore said Wednesday. "Did that have any effect on her shot? No."
Moore is also a proponent of having two sets of rules, one for the guys who earn their living playing, another for everyone else.
Bifurcation, however, has always been a bit of a dirty word around the hallways of Far Hills, N.J., or the tour's headquarters in Ponte Vedra Beach, Fla., but the idea could be gaining some ground.
In light of Wednesday's news, it has become a more present topic.
Daniel Berger tweeted earlier in the day on Twitter, "Maybe there should be professional rules and amateur rules because I'm not getting a good vibe about some of these proposed changes."
Justin Thomas replied, adding, "Agree with this. Some rules good, others not crazy about (fixing spike marks will be abused, grounding club in bunkers)."
The truth is, though, there's already some degree of separation in how pros and recreational players treat the rules.
"Does anyone really care if you putt from 40 feet and hit the flagstick?" Moore said. "I know I don't if I'm playing with friends."
Later, Berger added to his remarks.
"I like the way the game is right now," he said. "It seems like they have proposed some pretty drastic changes and I've played golf for 12 years now with these rules so I guess any type of change is interesting."
The key phrase in Wednesday's news of course is "proposed changes."
Whatever ends up sticking, the next couple of years will allow the rules makers to adjust accordingly, but the changes have certainly opened the door to the topic of bifurcation one again.