Equipment
Tour Edge Exotics Wingman wedges: What you need to know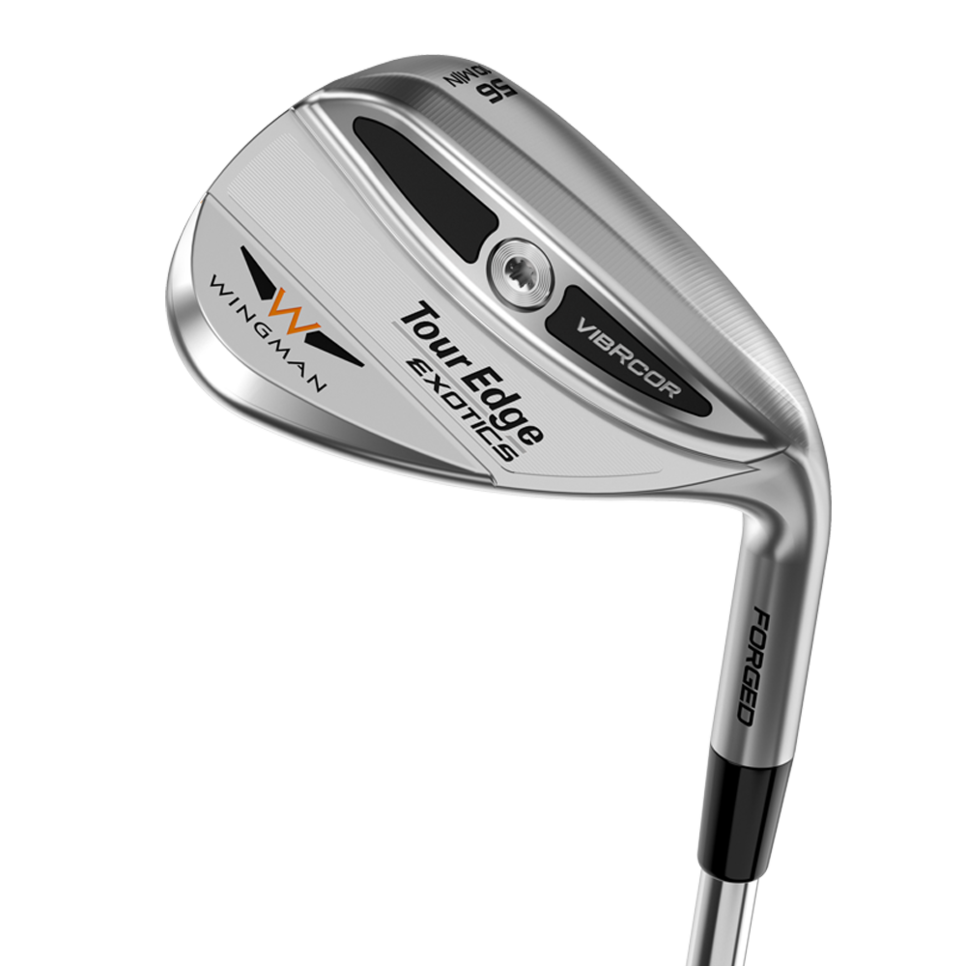 WHAT YOU NEED TO KNOW: The Tour Edge Exotics Wingman wedges, which constitutes the broadest line of short-game clubs in the company's history, combine game-improvement features like a distinctive increase in offset and a larger, multi-friction face and grooves with game-enhancing features like a high-toe weight shift to control trajectory and spin, and three distinct sole grinds to improve each player's impact consistency. The Wingman wedges finally add an element of feel through a forged construction and thermosplastic urethane VIBRCOR inserts behind the face to control vibrations.
PRICE: $140 (16 loft/bounce options from 50 to 60 degrees, three grinds). At retail Oct. 2.
3 COOL THINGS
1. A rare focus on playability from a legend. Offset is a pretty regular feature that can make irons feel more playable, particularly for average golfers. But it's rarely talked about in wedges. Still, the same theory should hold—namely, that it makes it easier to square the face, and with a properly forgiving sole design can make it easier for excessively steep or shallow swings to make cleaner contact. In that vein, the Wingman wedges feature a distinctive 3 millimeters offset (many top wedges have virtually no offset). The idea came from Tour Edge staff player and all-time PGA Tour Champions victory leader Bernhard Langer, who worked with Tour Edge founder and chief designer David Glod and recently put a Wingman wedge prototype in play.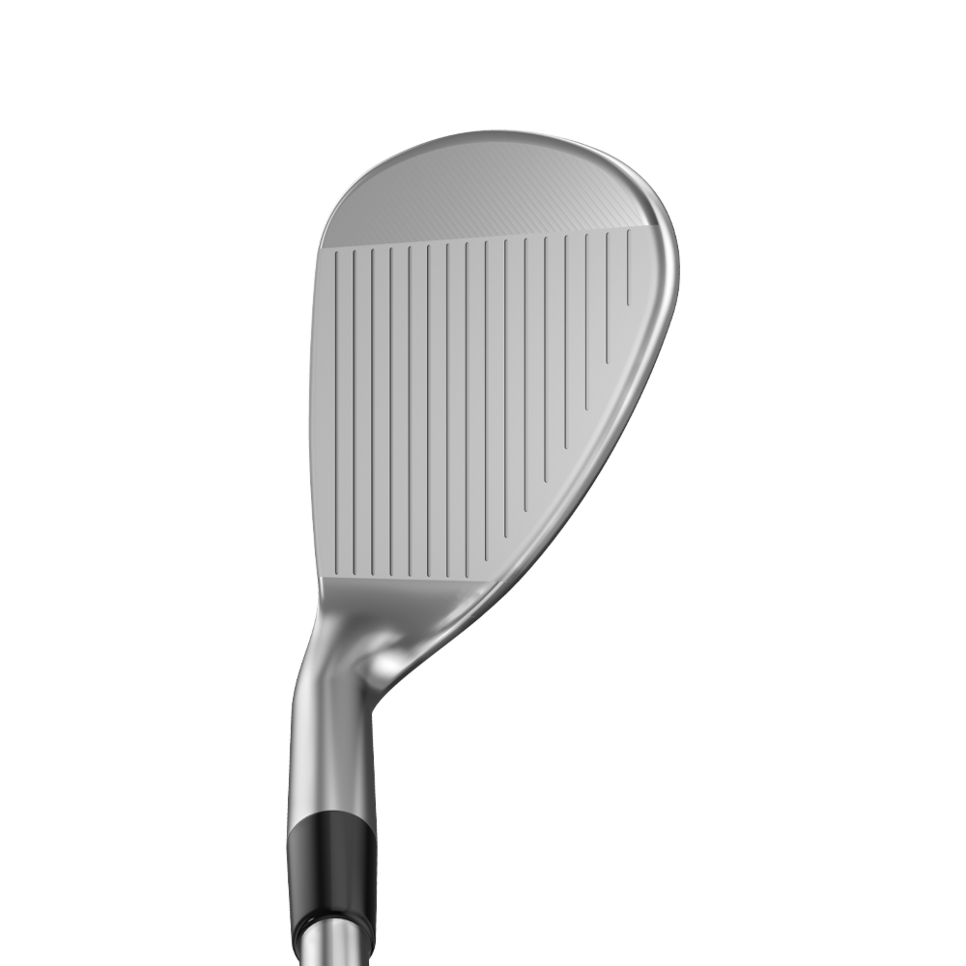 "I am always looking for a forged wedge with the right amount of offset," Langer said. "What came back has astounded me with its performance. I put one right into play the week I tested it because I could just tell that the design was easier to hit and more consistent than my other wedges."
2. The highs and lows of the weighting game. The Wingman design, as the name implies, focuses on extra weight high in a wing towards the toe section to raise the center of gravity. That higher CG helps to flatten trajectory and control spin. The middle of the design is thinned out a little to make that extra mass in the toe available, but the Wingman also utilizes a different kind of weight feature behind the face. The thermoplastic polyurethane inserts low in the back body, known as "VIBRCOR," save additional mass and help to create a softer feel by absorbing unwanted vibration. That polymer has been used on past Tour Edge Exotics irons, like the E723.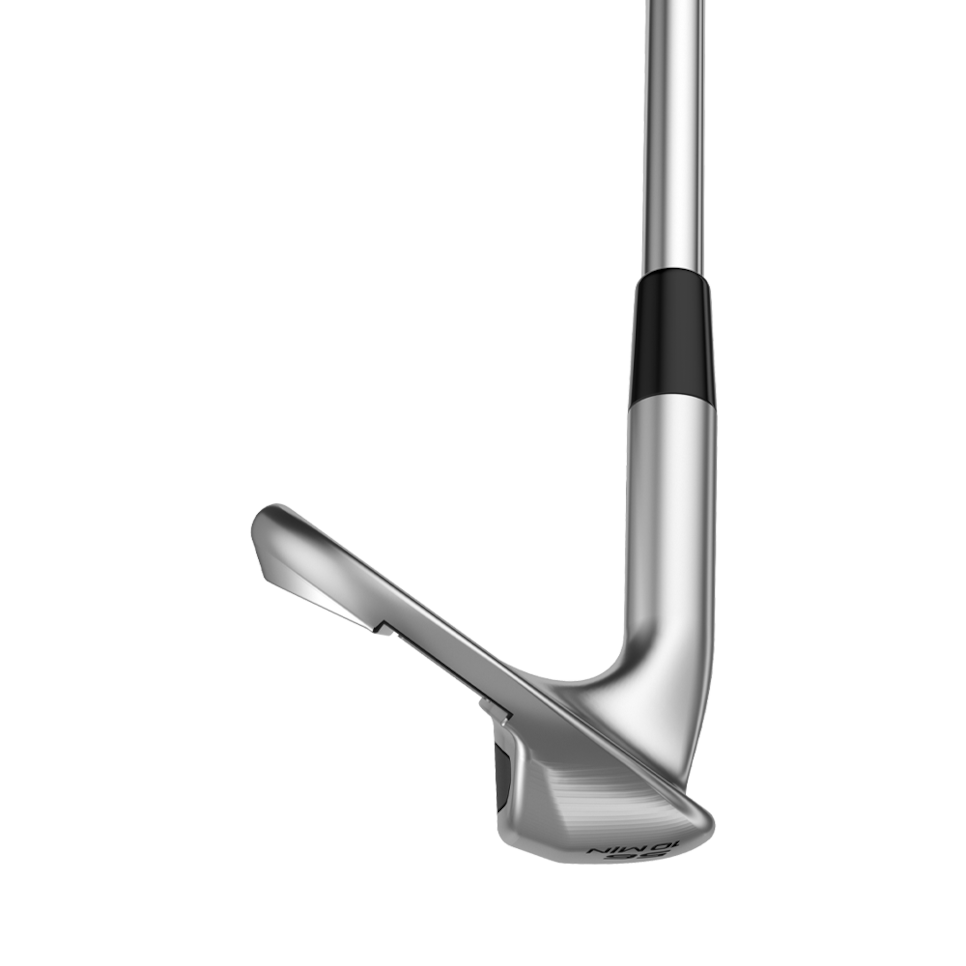 3. More options, more playability. The 16 bounce/loft options give more choices to find the right sole shaping for each player's game and course conditions. That's precisely how the grind options are defined. The F/S grind is for firm (F) conditions and players who have more of a sweeping (S) stroke. The lower bounce, particularly on the trailing side of the sole helps keep the leading edge closer to the ground. The M/N grind targets those who play in a variety of ground conditions with more of a neutral attack angle into the ball. Every M/N grind features 10 degrees of bounce. Finally, the S/D grind ("soft digger") should be best for players whose typical course features softer turf or sand conditions and whose attack angle is steeper.
Further helping playability on the Wingman wedges is a larger overall face, and special friction features, including milled grooves, milled micro-grooves on the flat areas between the scorelines and additional diagonal milling lines in the toe to improve friction on open-face shots.