The Loop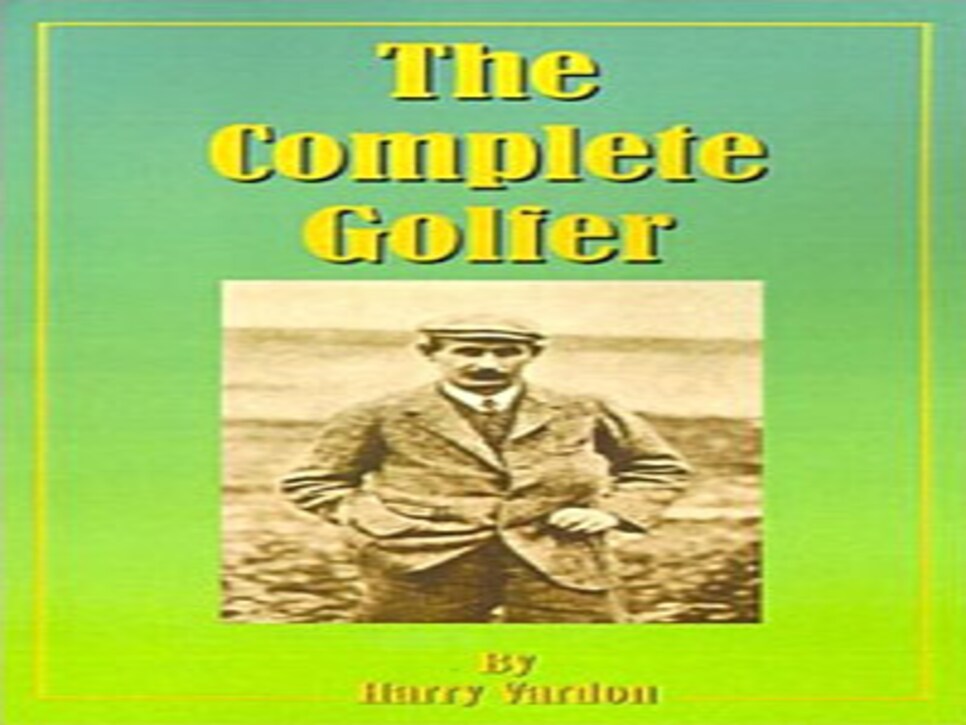 By the way, The Complete Golfer, written by top-ranked Harry Vardon (see book cover in photo), ranks 428,623 in Amazon.com's sales ranking -- or roughly 428,622 behind where Harry Potter and the Deathly Hallows may soon end up.
1. Harry Vardon -- Six-time British Open champion and 1900 U.S. Open winner; his method for holding the grip by itself earned him immortality.
2. Harry Cooper -- "Lighthorse" Harry won 31 pro titles; the Englishman won the first-ever Vardon Trophy.
3. Harry Lillis Crosby -- You might know him as Bing. A fine amateur player whose 1937 clam bake at Pebble Beach started a love affair with pro-ams.
4. Harry Bradshaw -- 1949 British Open runner-up who on the fifth hole in the second round hit a ball that had rolled into an empty beer bottle in the rough.
5. Harold Henning -- South African pro who won the 1965 World Cup with partner Gary Player.
6. Harold Hilton -- Won the 1892 British Open and was a four-time British Amateur champion and U.S. Amateur winner.
7. Harold McSpaden -- One of the Gold Dust Twins with Byron Nelson, McSpaden was a 17-time winner on tour.
8. Harrison Frazar -- A steady performer with more than $7 million in tour earnings.
9. Harry Weetman --A 7-time Ryder Cupper for the British side.
10. Harry Ashby -- Won the 1972 English Amateur.
11. Harry Givan -- From Seattle, was a 1936 Walker Cup player and contender in many U.S. Amateurs.
12. Harry Toscano -- Senior PGA Tour player who had attended the University of Houston.
13. Harold Ridgley -- Runner-up in the 1957 British Amateur.
14. Harry Bannerman -- Scottish pro who played in the 1971 Ryder Cup.
15. Harry Bentley -- Won the 1936 English Amateur, and was a three-time Walker Cup player.
16. Harry (Big Crawford) Crawford -- Scottish caddie back in the early 1900s.
17. H.S. (Harry) Colt -- British golf course architect.
18. Harry Todd -- American who was low amateur in the 1941 U.S. Open.
19. Harriot Curtis -- U.S. Women's Amateur champion who with sister Margaret were the namesakes for the Curtis Cup competition.
20. ???? -- It's your call. Tell us if we've left off your favorite golfing Harry.