News
Too little, too late for Jordan Spieth but closing 67 Down Under keeps things positive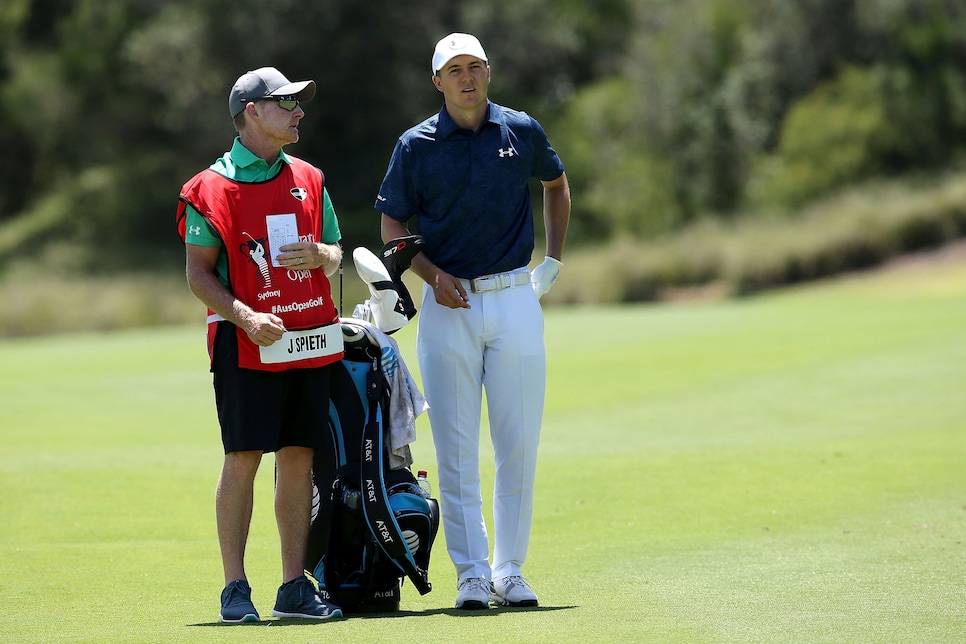 SYDNEY — Jordan Spieth hadn't played since Sunday at the Presidents Cup seven weeks earlier, and it showed at times as he attempted to defend his title at the Australian Open. But the three-time major champion performed with some distinction on the final day, even if it was too late to etch his name on the Stonehaven Cup for a third time.
Frustratingly ineffective on the greens over the first 54 holes, Spieth, with his coach Cameron McCormick on the bag temporarily this week, finished with a flourish—an eagle on the 18th—his 67 hauling him up to eighth place, five strokes behind eventual champion Cameron Davis.
"It was a great finish, it was nice," Spieth said. "I felt like I hit a lot of really beautiful shots that weren't necessarily rewarded today based on just trying to judge the cross winds. Cam was getting frustrated in himself. We were talking through the shots, and I said cross winds are a caddie and player's worst enemy. It would have been the same struggle no matter who was on the bag. That's all it was today. I really felt like I shot 62 but it was 67. I had so many looks [at birdie]."
On the positive side, Spieth, playing for the first time since competing at the Presidents Cup seven weeks earlier, was pleased at how much he and McCormick had learned over the course of the 72 holes.
"We picked up quite a bit, stuff that's personal between the two of us," he said. "I was voicing a lot more than I would have ever voiced to [regular caddie] Michael [Grellar]. I would have just said, OK, get over it Jordan and go, but I thought it was important for Cam to hear how I was feeling hole after hole, day after day and about different situations. We actually made a lot of progress in that sense, or at least have a good starting point to make some progress this off-season."