News
Cameron Davis steals Jason Day's spotlight, claims country's national title with closing 64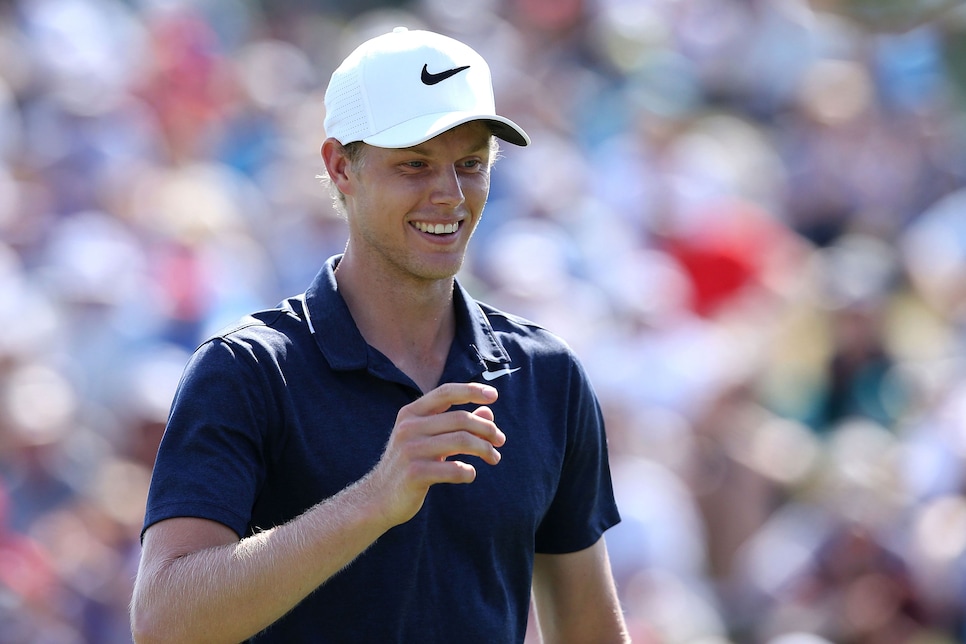 SYDNEY — He may have been less than stellar during days two and three of the 102nd Australian Open at The Australian Club—four over par for the 36 holes—but Cameron Davis started and finished like a true champion. The 22-year-old Australian shot an opening 63, what turned out to be the low round of an endlessly exciting championship, then almost did it again in the final round. Six birdies, one eagle (where he holed out from 125 yards), a lone dropped shot and 10 pars added up to 64 and a one-stroke victory over Sweden's Jonas Blixt and 2015 champion Matt Jones.
By way of consolation, the two runners up joined Davis in claiming spots into next July's Open Championship at Carnoustie available to the top three finishers in the top 10 not otherwise exempt.
That, however, is for the future. The first professional win of Davis' young life has come early. The New South Welshman left the amateur ranks only 13 months ago, after an unpaid career highlighted by victory in the 2015 Australian Amateur and membership of the Australian side at the 2016 World Amateur Team Championship, where he was the low individual.
"I'm a little bit numb right now," said Davis, who made 22 birdies and an eagle over the four days. "I really didn't expect to be here after staring six shots back. I didn't think I was far enough up the leader board. I didn't actually look at the board all day. Even when I hold for birdie on the last I didn't know exactly where I was. When I got into the scorer's hut, I was blown away by where I was at.
"All I was trying to do was not get too far ahead of myself," Davis continued. "After the 63 on Day 1, that was hard to do. But today I stayed patient and concentrated on my routines. I actually felt more pressure when I won the Aussie Amateur. But this feeling is much better."
Blixt was perhaps the more deflated of the two runners up. After making four bogeys in his first six holes, Jones made seven birdies in the next 12 to sneak into an unlikely second place. Blixt had the better chance to win, despite his own double-bogey 6 at the par-4 ninth. Only when his 15-foot putt for birdie slipped by on the final green did he admit defeat.
"I haven't been in this position in the last round [in a while], so it was kind of fun being in it," said the 33-year-old, who tied for second in the 2014 Masters. "I felt really comfortable the last four holes, tried to make a run at it, but it didn't quite happen. The putt on the last was actually quite simple, although maybe a little longer than I wanted.
"When I doubled the ninth, I thought I was out of it. But I bounced back really well and almost made a hole in one on 11. That got me going. I had a bunch of good looks in the end, but sometimes it works out, and today it didn't for me."
Even more frustrated on Sunday, however, was the tournament favorite and overnight leader, former World No. 1 Jason Day. He started with a birdie on the first and made an eagle on the par-5 14th, but other than that, the 2015 PGA champion was strangely becalmed over the final 18 holes. Three bogeys and a double bogey on the par-4 ninth—where his approach found the water left of the putting surface—dotted a card that added up to 73 and left him in an ultimately disappointing fifth place as he aimed to win his country's national title for the first time.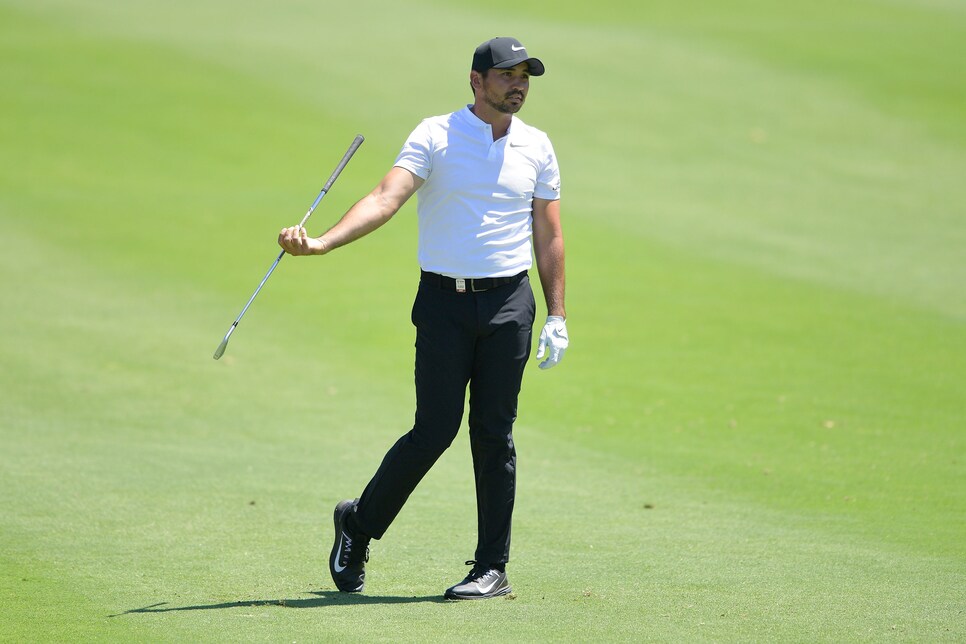 "It's obviously a little bit disappointing to come out and not finish it," was his verdict. "But I've just got to look back on it and see what I need to do for next time. You can't be perfect all the time, and I played three terrific rounds. I just didn't put it together on Sunday."