News
Tony Romo's Q-School endeavor will continue in his backyard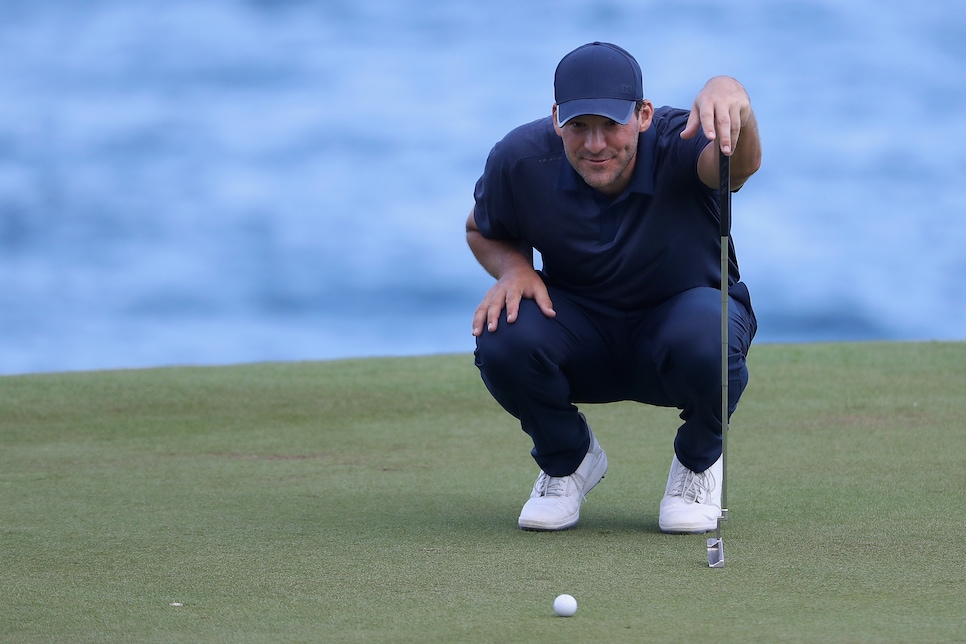 Tony Romo's dream of earning status on a professional tour will continue later this month at the First Stage of the Web.com Tour's Qualifying Tournament. And he'll be doing it in his backyard.
Romo, the former Dallas Cowboys quarterback and current NFL analyst on CBS, is scheduled to compete at Firewheel at Garland Bridges Golf Club in Garland, Texas.
"I'm excited to be playing in Dallas for the next stage of Q-School," said Romo. "I know it's going to be tough to advance to the next stage with so many talented players, but I love competing against the best and having to be at your best when you need it. That's why we love sports. Let's see what happens!"
Romo reached the First Stage thanks to a bit of luck, as a player's late disqualification due to an incorrect scorecard allowed him to advance out of the pre-qualifying stage.
Earlier this year Romo competed in the PGA Tour's alternate event Corales Puntacana Resort & Club Championship, although missed the cut by 16 shots. Since his sponsor exemption at Puntacana, Romo's enjoyed some success, winning the Racine Tri-Course Amateur Championship by nine shots in July and capturing the celebrity-centric American Century Championship later that month. Romo also attempted to qualify for the U.S. Open, but did not advance out of sectional qualifying.
The field size in Garland will be approximately 78 players, with no reduction (cut) of field. Approximately 360 qualifying positions plus ties will be available for First Stage contestants to advance to the second qualifying stage, set to begin October 30 – November 2. The number of applicants advancing from each site will be on a pro rata basis (i.e., approximately the same percentage of players from each site will advance), and such number will be announced after the final number of contestants is determined.