News
Tony Romo advances at Web.com Tour qualifying tournament thanks to incorrect scorecard DQ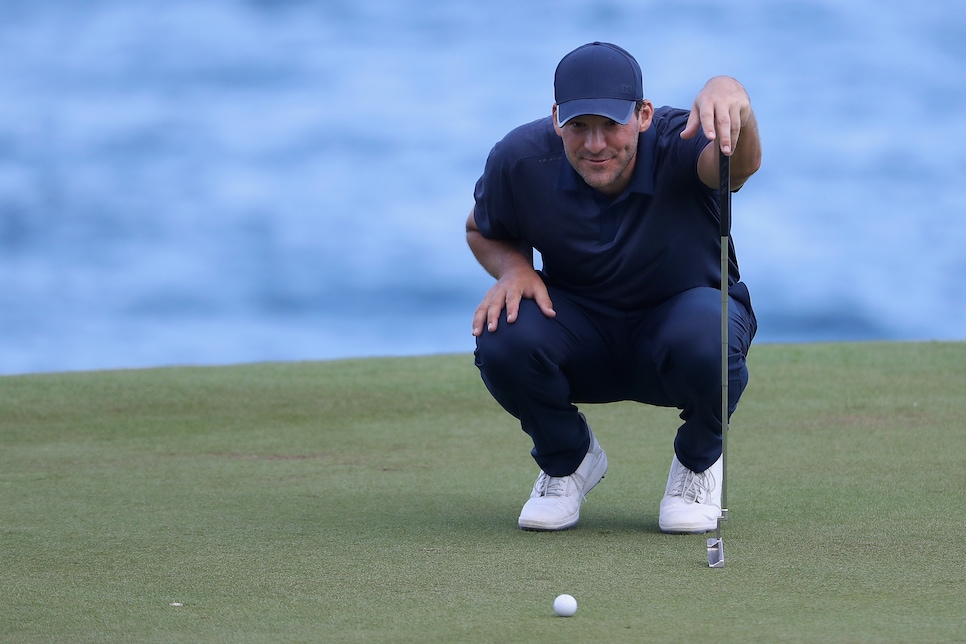 Tony Romo's big year on the links continued on Friday thanks to a bit of good fortunate that didn't always used to find him on the football field. After shooting a two-over-par 74 in the third and final round of a pre-stage Web.com Tour Qualifying Tournament, the former Dallas Cowboys quarterback appeared destined to miss advancing by one shot. However, a late DQ due to an incorrect scorecard moved Romo up to T-36 and allowed him to advance in his pursuit of earning a Web.com Tour card for 2019.
Japan's Tomo Watanabe was disqualified for signing for a final-round 68 when he actually shot 69. The mistake on his scorecard came on the fifth hole, where he wrote a 4 instead of a 5. With the correct score, he would have finished three under and advanced easily. Isaac Merry of New Mexico was the tournament's medalist at 16 under.
Romo, who entered this event with a plus-0.4 handicap index, will compete next between Sept. 25 and Oct. 12 at one of 12 First Stage sites. Players advancing from pre-qualifying are assigned their site on order of preference based on their respective finishes. The current CBS football analyst will be hoping to draw one of two Texas First Stage sites, Garland (Sept. 25-28) and The Woodlands (Oct. 9-12).
"The more you play, the more you put yourself in an environment with really good players, the better chance you'll get a feel for what you've got to practice. Coming out here, I've been playing some pretty good golf, so I wanted to see where the game finished at the end of the summer," Romo said after his round. "Then we'll have a good six months to practice and get ourselves ready. I've been practicing for about four or five months, so just starting to practice real golf and there's a lot of improvement that has happened, so I'm excited."