News
Tony Romo fires consecutive 72s at Web.com Tour pre-stage qualifying, in line to advance to next round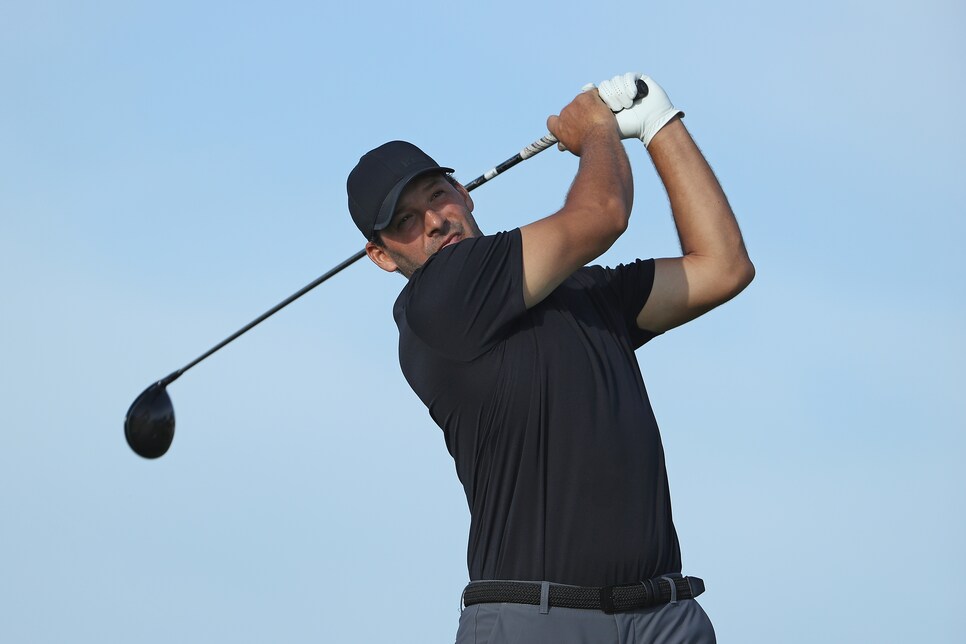 Tony Romo's professional golf aspirations were roundly dismissed following the former quarterback's less-than-stellar performance at the Corales Puntacana Resort & Club Championship, an alternate event on the PGA Tour. Failing to advance out of U.S. Open sectional qualifying didn't breathe much life into those hopes. So if you didn't pay much heed to the 38-year-old's attempt at the pre-stage Web.com Tour Qualifying Tournament, you weren't alone.
But Romo, who bounced back from his shaky Puntacana start by winning the Racine Tri-Course Amateur Championship by nine shots in July and capturing the celebrity-centric American Century Championship, is off to an auspicious start.
Romo has posted consecutive even-par 72s at Lantana Golf Club in Texas this week, with one round to go. Though Romo, playing as an amateur, is currently 11 shots back of the leader, his T-31 standing is projected to make the cut.
Approximately 228 qualifying positions plus ties will be available for pre-qualifying contestants. If Romo advances out of Lantana, he would face three more stages: First, Second and Finals. That could present some scheduling issues for Romo, who works as a color commentator for CBS Sports' NFL coverage. The First Stage competition begins September 25-28.
Of course, that remains in the distance, as he still needs to make the cut in Texas. For those wondering why Romo, who is a +0.4 handicap, continues to try his hand at these high-level competitions, Action Network's Drew Stoltz already asked that question. Romo's response?
"Because I'm playing too good not to."
An opinion, through 36 holes, Romo has backed up.