News
Tony Romo WDs after 4 holes in Korn Ferry Tour debut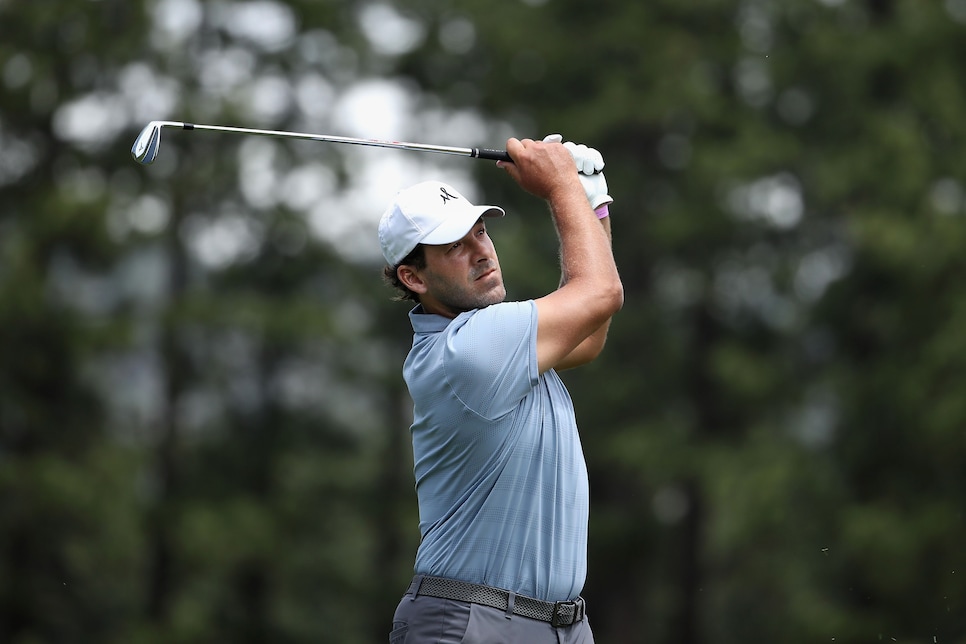 Tony Romo made his Korn Ferry Tour debut at the Price Cutter Charity Championship this week. It was over as soon as it started.
Romo, the former Dallas Cowboys quarterback and current CBS Sports analyst, withdrew from the Price Cutter Championship after just four holes on Thursday, citing a wrist injury.
Speaking to media after dropping out, Romo says he believes he has torn cartilage in his wrist.
"If I could hold the golf club, I'd still be out there playing," Romo said. "I just can't."
Romo dropped out of the celebrity-driven American Century Championship two weeks ago with the same injury. Getting a field invite through sponsor exemption, Romo said he was still able to hit his driver "80 to 90 percent" early in the week with the ailment.
Romo has played in four PGA Tour events since retiring from the Cowboys. Though he's missed the cut in all four appearances, he did shoot a first-round 70 in the fall at the Safeway Open. Romo has also tried to qualify for the tour's Q-School but has not advanced out of the first stage.