News
Tony Romo's Web.com Tour dreams end in first stage of Q School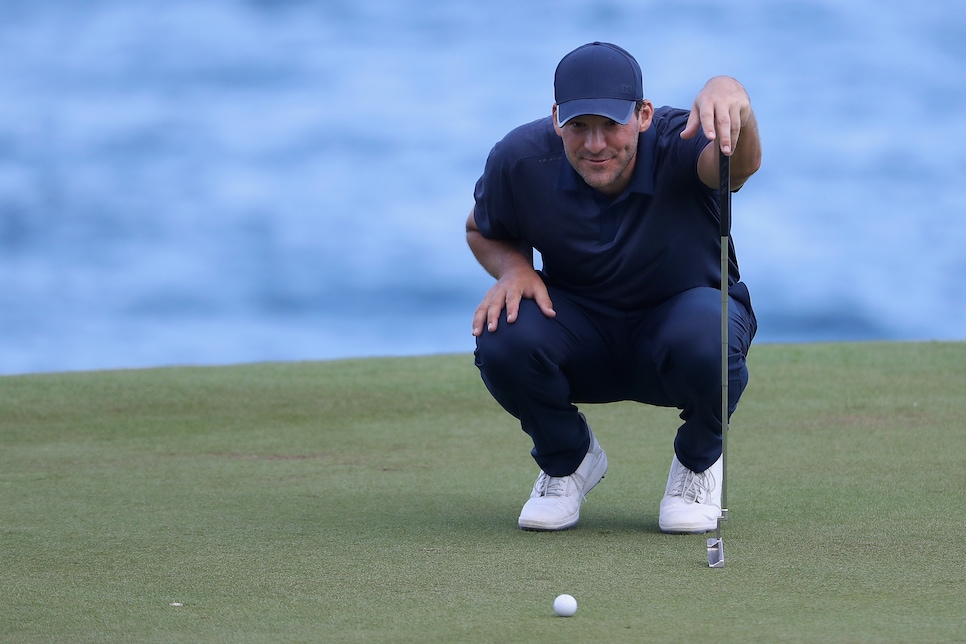 Tony Romo won't be quitting his day job anytime soon. The NFL on CBS analyst finished T-72 at the first state of Web.com Tour on Saturday to end his dream of playing on the PGA Tour's developmental tour. At least, for now.
After a rough opening 79 at Firewheel at Garland Bridges, the former Dallas Cowboys QB played solid golf with scores of 73, 73, and 72. But it wasn't nearly enough to join the top 22 and ties who advanced from the field of 76 at the Texas site to the second of three stages.
"Each day I got better and my swing got tighter," Romo said. "It's a tight golf course and if you miss a couple spots here and there you can put up a big number. I think three holes were our whole week in a nutshell. But a 72 today, getting closer."
But again, we're talking about a former NFL star trying to compete against top-level competition on the course. And it's been a heck of a year on the links for Romo, who also was crowned King of the celebrity circuit at Lake Tahoe in July. Rightly, Romo was upbeat after his latest event — and excited about his future golf prospects.
"I just think the direction I'm going, its positive," Romo said. "You know I'm excited about the improvement that's taking place over the last four or five months. It's safe to say that you'll see me again [out here]."