News
Tony Romo loves Jim Nantz's Masters' calls just as much as you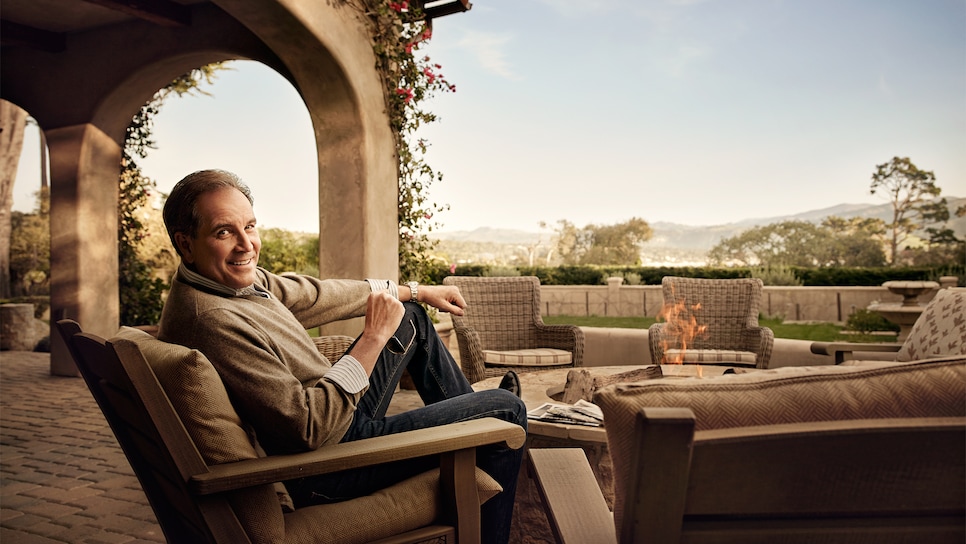 Tony Romo has been a revelation in his first year in the CBS broadcast booth, his sagacity and captivating personality a welcomed respite from sports commentary's cliche-ridden landscape. For his efforts, Romo was recently named Sports Illustrated's Media Person of the Year. The accompanying piece is worth the read, but it's the beginning that caught our eye, for one main reason: Romo loves Jim Nantz's Masters' calls just as much as you.
"It's also been really fun and enjoyable to get to work with Jim Nantz," Romo tells SI. "That was a huge draw. Honestly, this is how I talked to Jim when we first met. I have to tell you this story. Remember in 1986 when Jack Nicklaus comes back to win the Masters when he was down by like four on that Sunday. That was Jim Nantz's first or second Masters. And he [Nicklaus] was on the 16th green and [Nantz's] line when Jack makes a putt was—I think it is one of his best lines ever—'The Bear … has come out of hibernation.' It still gives me goose bumps."
In itself, nothing too striking; most casual golf fans can cite all '86 Masters minutiae. It's what Romo says next that shows his Augusta/Nantz love.
"But what people don't remember, but I really do, is the 1998 line by Jim," Romo continued. "The Masters did not come on until like noon or 1 p.m. so you didn't even know what was happening on that Sunday morning. You could not just pull it up online or track it on the Internet. You had to wait for the telecast to come on. So Nicklaus is 58 years old then, and my Dad and I come home from church and we are waiting for the golf. Nicklaus is in contention. There are only five or six guys in front of him so if he plays a good front nine, he is in it. CBS comes on the air and Jim Nantz's opening line is "Hold on, folks, you are not going believe this.
"Boom, my eyes get wide and I hit my elbow on my ceiling because I jumped so high. They go right to Nicklaus and he had birdied on three and six. The Masters had opened up with Nicklaus within like one of the lead at 58 years old. Anything bigger than that? Think about if Tiger Woods was within one of the lead at the Masters next year on the final Sunday.
"I know I'm going off on a tangent, but I told Jim about my feelings on 1998 one of the first times we went out to dinner. This is what I remember about Jim Nantz."
Now that, my friends, is a zealot.
Listen, we'll never advocate for anyone to lose their job. But judging by his chemistry with Nantz, along with a pretty stellar golf game to boot, we're all for Romo getting some reps in the 18th tower at Augusta this spring.