Eye Got This
NFL player decides he's going to be able to see this season, may win Defensive Player of the Year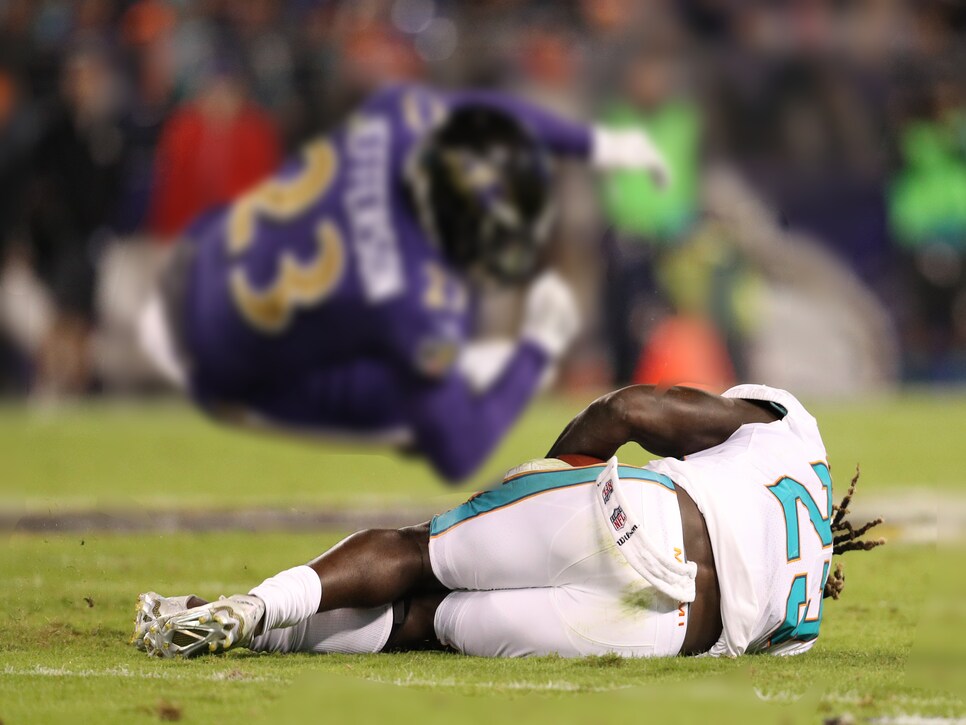 Photo by Patrick Smith/Getty Images
This may shock you, but no one here at The Loop has ever played a snap in the NFL. That said, we're pretty sure playing professional football is tough.
Quarterbacks are throwing the ball with a spiral that could decapitate a small child, players are hitting each other with enough force to KO a lion and wideouts with the speed of mythical creatures are blazing past you on your TV screen before you even have a chance to blink. So … how was Tony Jefferson playing without being able to see?
The Baltimore Ravens strong safety apparently stopped wearing his glasses and/or contacts a while back and has been just "out there regular" for multiple seasons now.
The internet has been having a field day with this one. As it should. It's bizarre that a sport in which every team tries to gain every single advantage would not make sure that players can actually see. Jameis Winston had a similar epiphany before last season. Should an optometrist visit be part of every squad's training camp now?
We're making jokes, but Tony Jefferson may become vintage Ed Reed or Troy Polamalu now that he has decent vision.
Since entering the NFL in 2013, Jefferson has racked up 469 combined tackles, 34 tackles for loss, 23 passes defended, 9.5 sacks, eight forced fumbles and four interceptions. How?
This could be the Ravens' secret weapon this season. I guess we'll, um, see.