PGA Tour
This latest Tony Finau top-10 stat is just flat-out depressing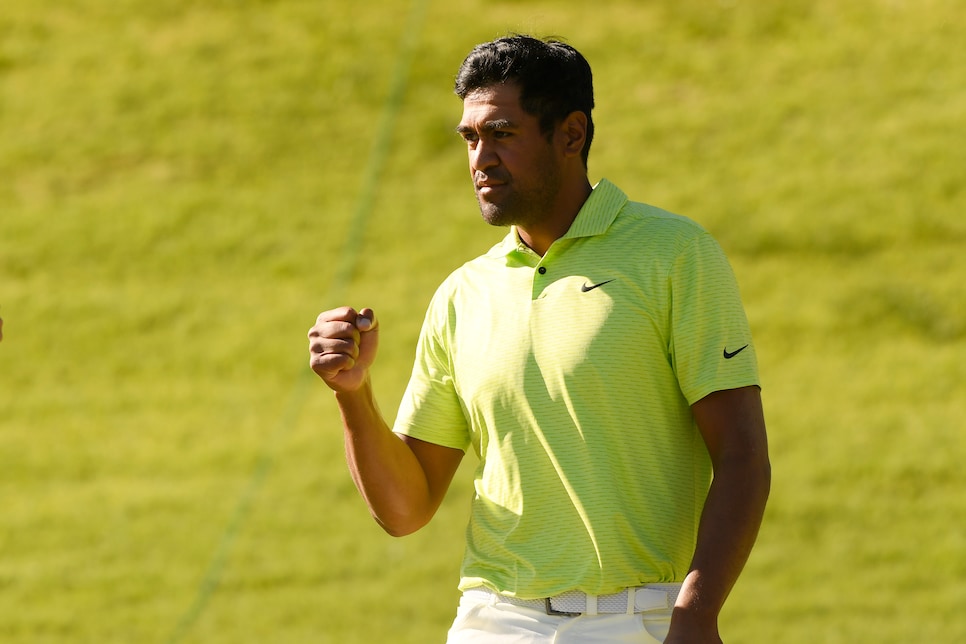 By now, you've gotten the message. Tony Finau finishes in the top 10 a lot, and he doesn't win, at least not since his lone PGA Tour victory at the 2016 Puerto Rico Open. But no matter how many times you see the stat (you know the one), it's still shocking:
Staggering and depressing. But not as depressing as another top-10 related stat that Justin Ray shared in his "10 notes to know" blog on Monday. And yes, we realize "depressing" is probably a strong word. There is nothing depressing about Finau's bank account, or his golf game. He is a top 15 player in the world, and you could make a case for top 10 or even top five if he just could pick off a few wins.
But, well, he has not. As Ray points out, only Dustin Johnson, Justin Thomas and Jon Rahm have more top-10s than Finau since Finau's last win in Puerto Rico. In that time, those three have combined to win 31 times on the PGA Tour (15 from Johnson, 12 from Thomas, four from Rahm).
Talent wise, Finau absolutely belongs in the same category as the DJs, JTs and Rahms of the golfing world, but when it comes to victories the résumés simply do not match up. Here's hoping that changes soon, because the monkey on his back is almost becoming too heavy to pull off.