Side hustle
Why Tony Finau has a billionaire caddieing for him at this week's Hero World Challenge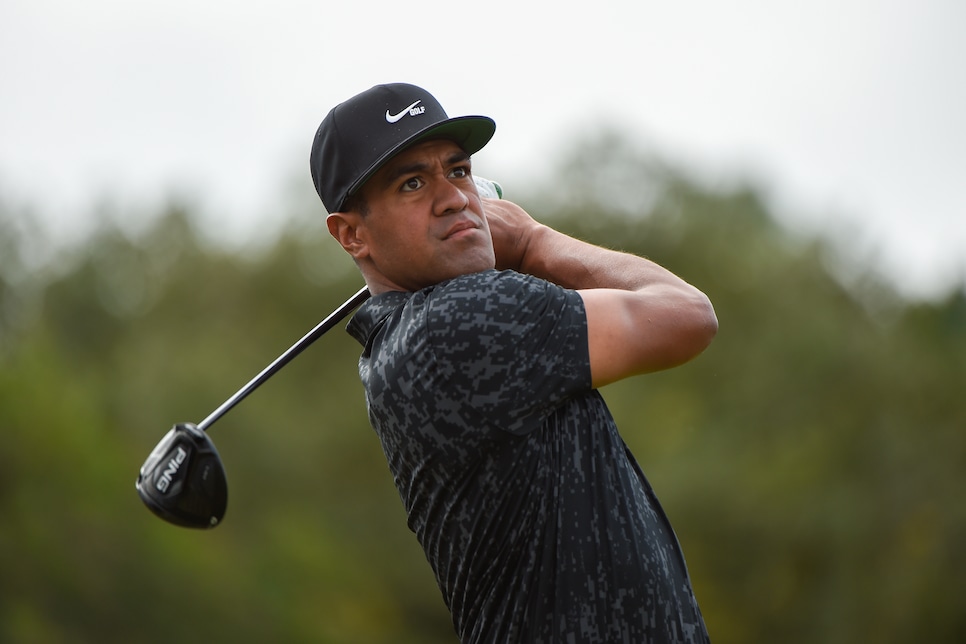 NEW PROVIDENCE, Bahamas — Being a PGA Tour caddie can be a pretty lucrative gig these days. With ever-increasing purses and shifting attitudes toward loopers—gone are the days of keep-up and shut-up, replaced by players talking about how well "we" executed—bagmen for the top players can bring in north of $1 million per year.
Still, it's not often you see a caddie who is richer than the player he's working for.
It's happening this week though. Tony Finau is one of the 20 lucky gentlemen in the field at the Hero World Challenge, where, if spending a December week in paradise wasn't enough, last place pays $100,000. You'd be crazy to skip it … unless, say, you have your first child on the way. Finau's full-time caddie, Mark Urbanek, is expecting a child with his wife, so he couldn't make the trip down to the Bahamas.
Finau was by himself at Albany on Tuesday, buzzing around in a golf cart and practicing without anyone by his side. When approached by Golf Digest, Finau clarified that he will not, in fact, be lugging his own sticks this week.
"Gonna have a friend caddie for me," he said. Which friend?
"Ryan Smith. He just bought the Jazz."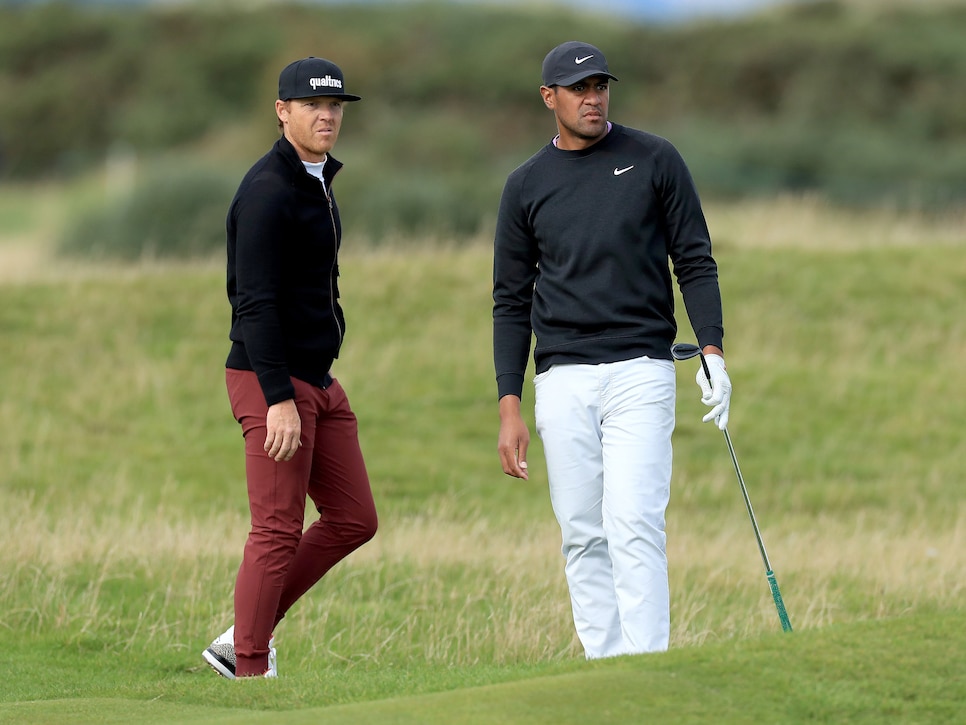 Tony Finau played with his long-time friend and current Utah Jazz owner Ryan Smith during the 2019 Alfred Dunhill Links Championship at St. Andrews.
David Cannon
It's true. Finau has been friendly with Smith—the executive chairman and co-founder of Qualtrics, a Utah-based company that sponsors Finau—for years. "Since he had zero dollars in his bank account," is how Finau described how long he's known Smith. Well, Smith now has $1.5 billion to his name and purchased the Utah Jazz from the Miller family last October. You may recall Finau's giving Dwyane Wade tips while sitting courtside at a Jazz game a few weeks ago. It all makes sense now, doesn't it.
No word as to whether Finau will be paying Smith the standard rate this week. We're willing to bet that hasn't come up in their negotiations. Not exactly a pressing matter.