News & Tours
Why players are wearing ribbons to honor Tony Finau's family this week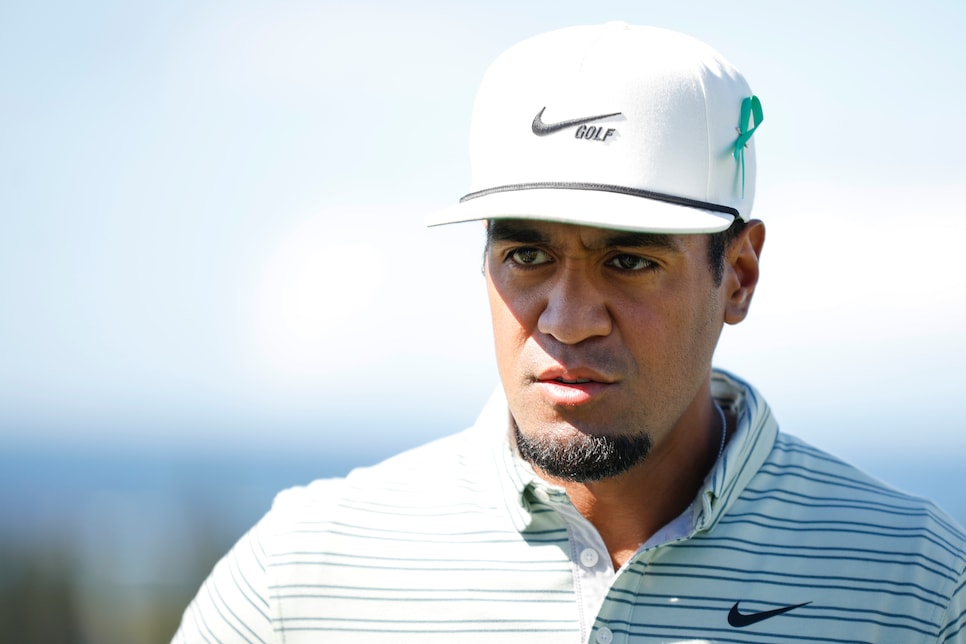 Viewers tuning into the Sentry Tournament of Champions might have noticed a number of players and caddies wearing green ribbons on their hats.
The reason is unfortunately a tragic one, as Tipa Galeai, the father of Alayna Galea'i-Finau and father-in-law of Tony Finau, has passed.
Alayna confirmed the display in an Instagram post, thanking all those who honored her father as well as thanking her husband for arranging the tribute.
"​​Green ribbons on the course for Dad," Alayna wrote. "Words can ever express how much this means to my family and I, & how grateful we are! A month ago, Dad was so excited planning for Maui … From the bottom of my heart, THANK YOU all, for this beautiful tribute & carrying Dad w/ y'all on the course today."
Tony, one of the more beloved and respected players on tour, also expressed his thanks to his colleagues. "Grateful for all the guys and caddies who willingly participated," Finau wrote in a comment. "Mourning with you babe."