News
These numbers suggest Tony Finau actually overperforms when in contention on Sundays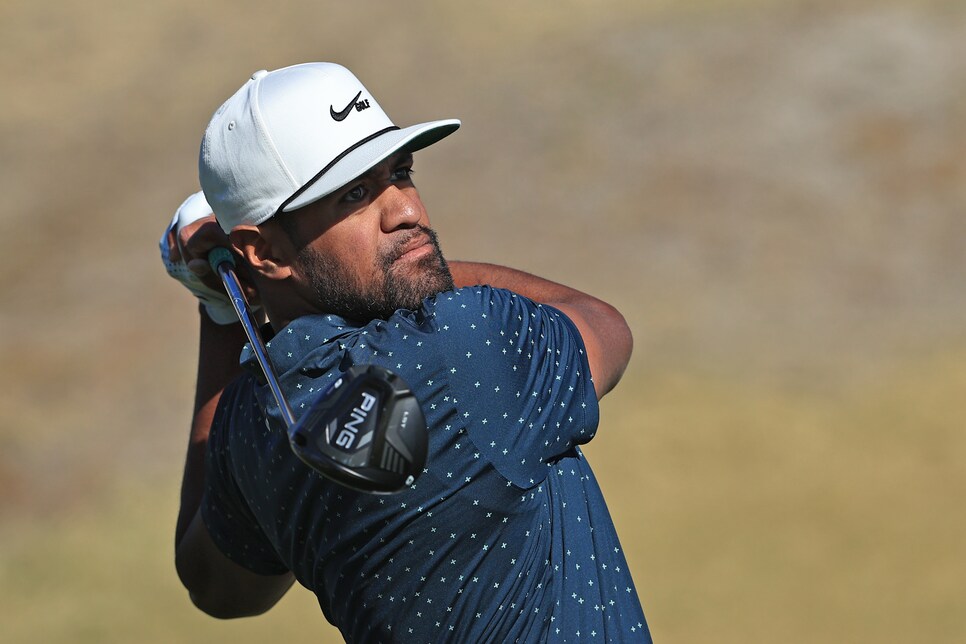 On Sunday at The American Express, Tony Finau began the day tied for the lead, ultimately finishing in solo fourth, the latest disappointing top-10 in a slew of disappointing top-10s for the immensely talented 31-year-old. Since his Puerto Rico Open victory in 2016, Finau has made 125 starts on the PGA Tour, collecting 35 top-10s during that span—but no wins.
The conventional take is that Finau can't get the job done on Sundays, which is both fair and unfair. Fair because of how often he's in position to win and doesn't, and unfair because of how difficult it is to actually cross the finish line, and how much luck is involved in doing so.
The key question with Finau, and with many others like him who stack up near-misses, is this: Is he losing the tournament on Sundays, or is he just getting beat? According to Data Golf, a popular golf analytics blog, it's the latter.
Finau has actually "over-performed" on Sundays, historically. At PGA West, Finau increased his win probability by two percent with his final-round 68:
Since 2004, Data Golf has tracked the "strokes-gained over expectation" statistic, which essentially shows how players perform under pressure, or "when they are in or around the lead of a tournament." Ironically, Finau is among the 10 best on the PGA Tour in this category:
Finau's problem, as Data Golf would later explain in this thread, is that many of his Sundays fall in the "good, but not great" category. Put more simply, Finau often gets beat, much like he did on Sunday at the American Express by Si Woo Kim, who shot an eight-under 64 to Finau's 68.
In the last 10 events that Finau has started the final round T-3 or better in, he gained strokes over expectation in five of them. Unfortunately, that has not yet translated into career win No. 2. Until that eventually happens, no amount of fancy numbers will be enough for Finau to shake the can't-get-it-done-on-Sundays label.