News
Tony Finau can win the FedEx Cup without winning a single tournament this year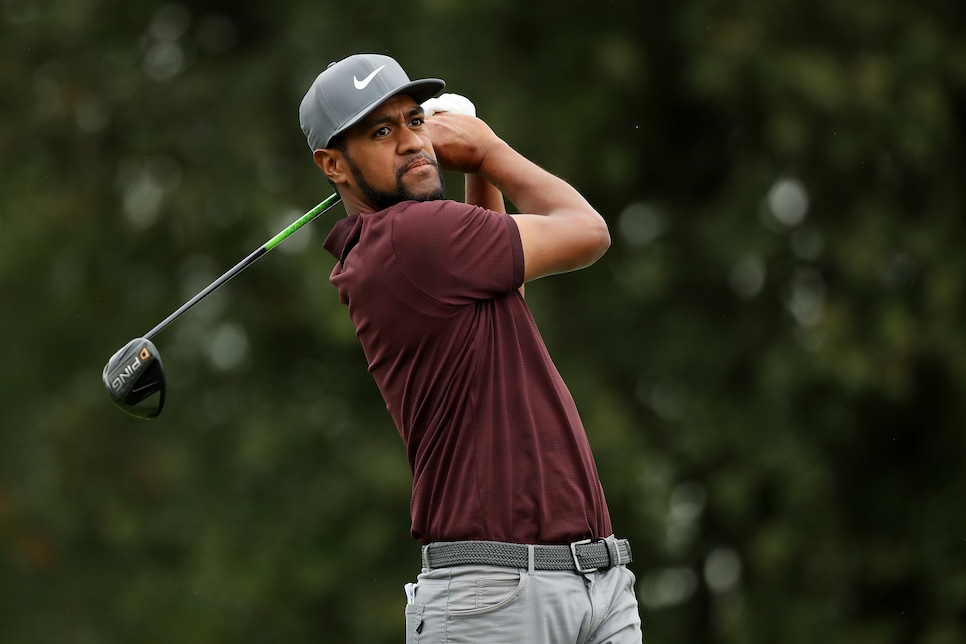 Depending on your affinity for chaos, Tony Finau can present a doomsday scenario or a dream come true at next week's Tour Championship.
Finau, the newly minted final member of the U.S. Ryder Cup squad, enters East Lake third in the FedEx Cup standings. The 28-year-old is tied for the tour lead in top-10s with 11, a total that has been bolstered by a strong start to the playoffs with a runner-up at the Northern Trust, a T-4 at the Dell Technologies Championship and a T-9 at the BMW Championship. Along with points leader Bryson DeChambeau, World No. 1 Justin Rose, Dustin Johnson and Justin Thomas, Finau controls his FedEx Cup fate in Atlanta, as a win automatically gives him the Cup and its $10 million prize.
Somewhat surprisingly, while Finau has enjoyed a breakthrough this campaign, he's still without a victory in 2018. In fact, he has just one in his career, at the 2016 Puerto Rico Open played opposite a World Golf Championships event. That doesn't mean, however, that Finau has to be victorious at the Tour Championship to "prevail" at East Lake.
Indeed, there is a reasonable series of events that if they take place would make Finau the year-long winner without ever recording a W this season. All Finau needs is a second-place finish himself and then finishes outside the top 12 by DeChambeau and Rose to have enough points to earn the FedEx Cup. In fact, he can finish as lower as a tie for third and still take home the title.
Such a scenario that has to give the shakes to FedEx Cup proponents. For its backers view the FedEx Cup in one of two avenues: a traditional playoff system seen in other sports that rewards postseason performance, or as something that rewards regular-season success. To Finau's credit, he has merit on both accounts, but capturing the championship without, you know, winning an actual tournament has the potential to be a pie-in-the-face moment for all involved.
To which the detractors say, "Please, golf gods, let it be." Although the FedEx Cup has come a ways in acceptance since its inception in 2007, some still find fault with its infrastructure. The prospect of a Finau, sans win, holding up the FedEx Cup is exactly the situation they aspire for, hoping it properly illustrates the FedEx Cup's perceived shortcomings for all to see.
In the tour's defense, there is a proposal first reported by the AP and confirmed by Golf Digest that would go lengths in preventing this scenario next season, with the FedEx Cup leader starting the season-finale at 10 under par, while the rest of the 30-man field's scores will be staggered according to their position. Unfortunately, that does not solve next week's potential dilemma.
Granted, this is all hypothetical. But that it's even an outcome that is possible hard to ignore. And one that could cause its share of fireworks next week.