The Loop
Tommy Fleetwood's British Open earnings got deposited into the wrong Tommy Fleetwood's bank account? Yes, apparently it's true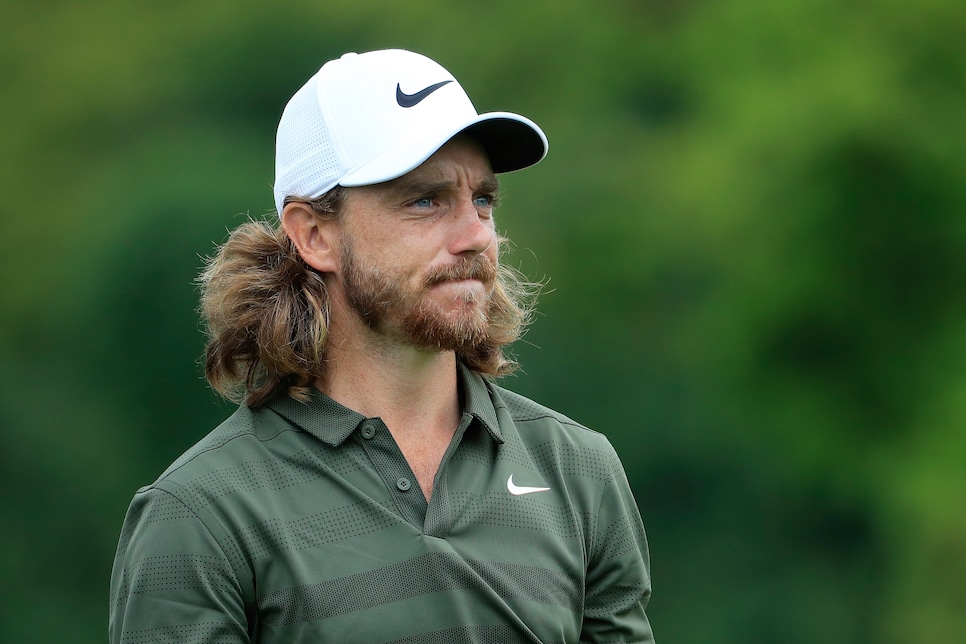 Jamie Squire/Getty Images
If you're like us, you've probably wondered how tour-player prize money gets paid out after tournaments. Thanks to an unfortunate situation involving Tommy Fleetwood on the eve of the PGA Championship, we now have somewhat of an answer. Although Fleetwood's team, now, are the ones really looking for answers.
Thanks to a tweet from the user @GregThornerGolf, who is a golf instructor in New England, he alerted us to the fact that his friend, who is apparently also named Tommy Fleetwood, received the 29-year-old Englishman's payout from his T-12 showing at Carnoustie.
We didn't know whether to believe this at first—so we went to the source. Fleetwood's wife, Clare, confirmed in an email to Golf Digest that this situation, is, in fact, true. And Fleetwood's team is now dealing with getting the funds back. Now we know: yes, tour pros receive a direct deposit like the rest of us working folk. And yes, even the world's best players have issues when it comes to their paychecks.
Here's the look at the other Tommy Fleetwood's Wells Fargo bank account.
How could Tommy Fleetwood's winnings from the Open Championship have found their way into a random guy's bank account? We don't have an answer to that. And apparently neither does Fleetwood's team. As Fleetwood's wife described to us: A "huge clerical error by the European tour accounts department." [sik] We'd have to agree! Any amount of money would be a lot. But more than $154,000? That's a ton of money, even if you're an elite tour player like Fleetwood. Imagine if this was, say, Francesco Molinari's $1.89 million for winning at Carnoustie? Or Brooks Koepka's $2.16 million? Hell, the next FedEx Cup winner, who will take home more than $10 million? Insanity.
We're sure the European Tour will make good on this. As for the other Tommy Fleetwood, we admire his honesty about this. This story might lead a lot of golfers to ask themselves the question: What would you do?
UPDATE: It appears Fleetwood himself got a kick out of the situation as well.
Once he got paid, that is.