'Be Right' Podcast
Tommy Fleetwood dishes on his ridiculous Wikipedia photo, his god-like hair and why he's inspired by Matt Fitzpatrick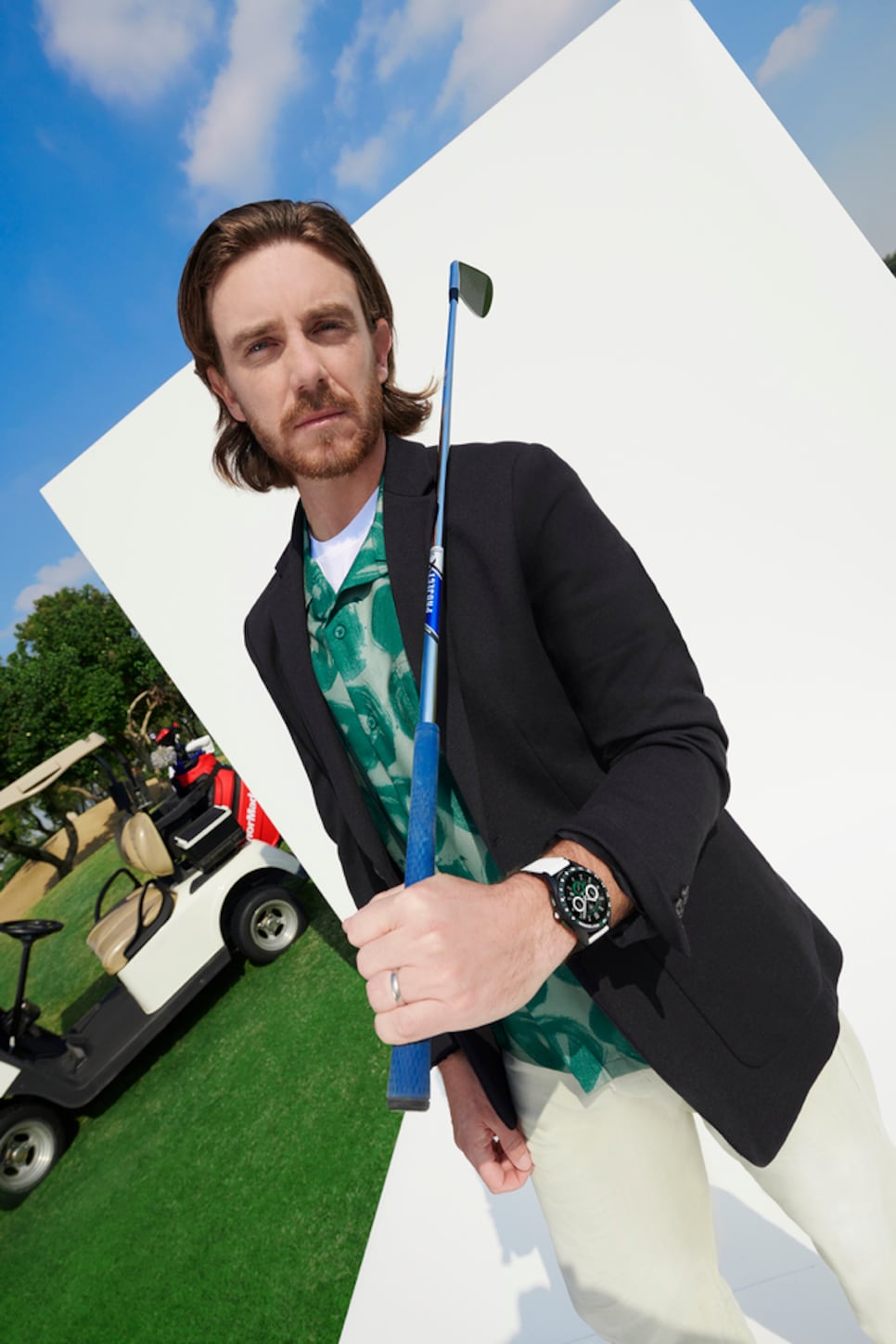 Though Tommy Fleetwood was out to dinner with friends on Sunday night, he was a bit consumed with his phone. He was glued to the play-by-play on his phone, tracking the last few holes of the final round and pulling for his fellow countryman and fellow Ryder Cupper Matt Fitzpatrick.
After dinner, Fleetwood re-watched the clinching moment in which Fitzpatrick would become just the third player from England to win the U.S. Open since 1925 (joining Justin Rose and Tony Jacklin). He loved seeing the emotion from his family and friends.
"It's always inspiring and great to see what happiness that sport can bring," Fleetwood told us on the Golf Digest "Be Right" podcast this week, "and so it was great to see Matt get it done."
Fleetwood discussed a bunch of topics in a wide-ranging interview on this week's episode, thanks to our friends at Tag Heuer, but most striking was how motivated he said he was after watching Fitzpatrick hit 17 of 18 greens in the final round—and deliver clutch moments like the fairway-bunker shot on the 72nd hole.
"For me personally, just watching him, I love sport, I love golf. Seeing moments like he got to experience on the last green, it was really, really cool and I felt so happy for him."
Have a listen to the rest of the chat with Fleetwood, where he dishes on his thoughts on LIV Golf and where pro golf is going, the state of his game, and yes, what he does to get his hair looking so pure … and also that really, really old photo on his Wikipedia page.
Here's our chat with Tommy Fleetwood: