News & Tours
Tommy Fleetwood makes hole-in-one, responds in smoothest way possible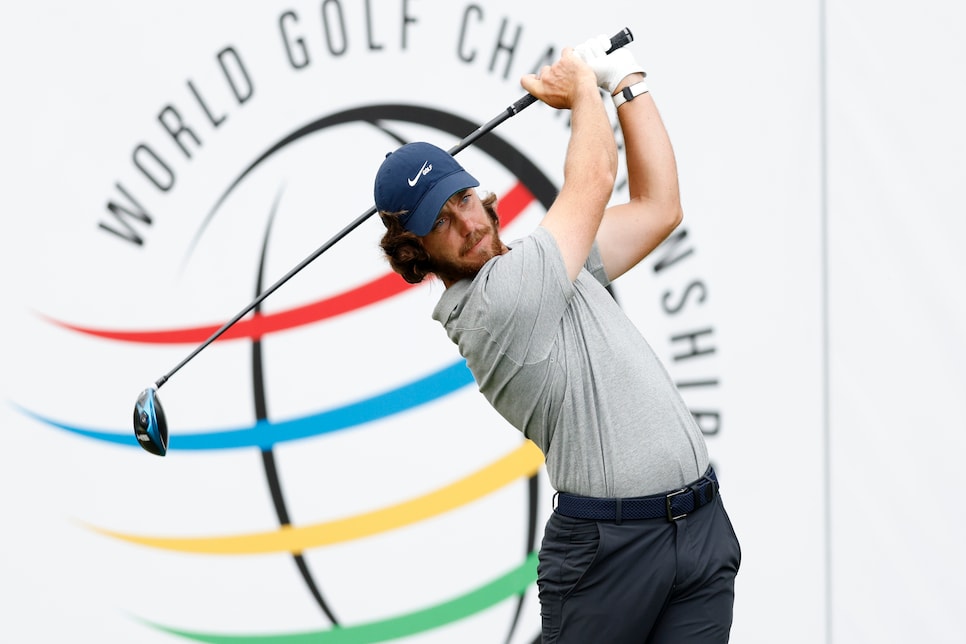 Tommy Fleetwood's swing is as smooth as silk. Judging by his reaction to this hole-in-one Saturday at the WGC-Match Play, he's a pretty smooth criminal as well.
One up in his Sweet 16 match against Dylan Frittelli, Fleetwood took that advantage to two at Austin C.C.'s par-3 fourth hole by following in Ryder Cup teammate Sergio Garcia's footsteps with an ace.
Okay, so not as dramatic as Garcia's walk-off eagle in sudden death on Friday. Quite the opposite, given Fleetwood's disposition, which hovers somewhere between slight amusement and bewilderment.
Granted, there's a chance Fleetwood was unable to see the hole-in-one. It is a bit overcast in Austin Saturday morning, and as the first group off Fleetwood and Frittelli were fighting daybreak. But let's not ruin Fleetwood's chill factor with facts.
Besides, coupled with caddie Ian Finnis' viral moment of snapping a sign in two Friday, Fleetwood's week is proving to be quite the content machine. Considering he's 3 up on Frittelli making the turn, there's a good chance Fleetwood will see Saturday afternoon. Who knows what theatrics Fleetwood and Finnis will have in store. Our only hope is that it involves one of the boats stationed on the back nine's lakefront.