'feed the ball'
Inside the late Tom Weiskopf's last golf course, which will host a new PGA Tour event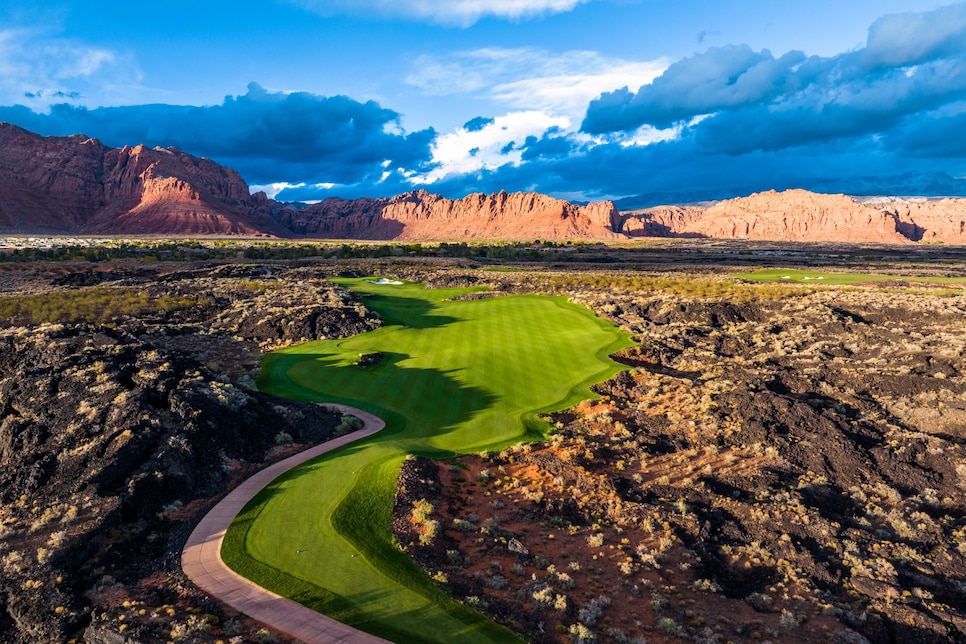 The new Black Desert Resort in southern Utah.
Brian Oar
It's been a little over a year since World Golf Hall of Fame player Tom Weiskopf passed away at age 79 (he'll be inducted in 2024). If there was a golf design hall of fame, he'd be in that one too.
The last course Weiskopf was actively involved in building is Black Desert Resort in the arid desert of southern Utah surrounded by horizons of red rock mountains (he was diagnosed with cancer as construction was beginning). Opened this summer, Black Desert is a stunning juxtaposition of wavy fairways chiseled out of fields of black lava rock that had to be blasted into golf formations. Phil Smith, Weiskopf's longtime design partner, completed the visually arresting design that will host the PGA Tour's new Black Desert Championship in the fall of 2024, and another LPGA event the following year.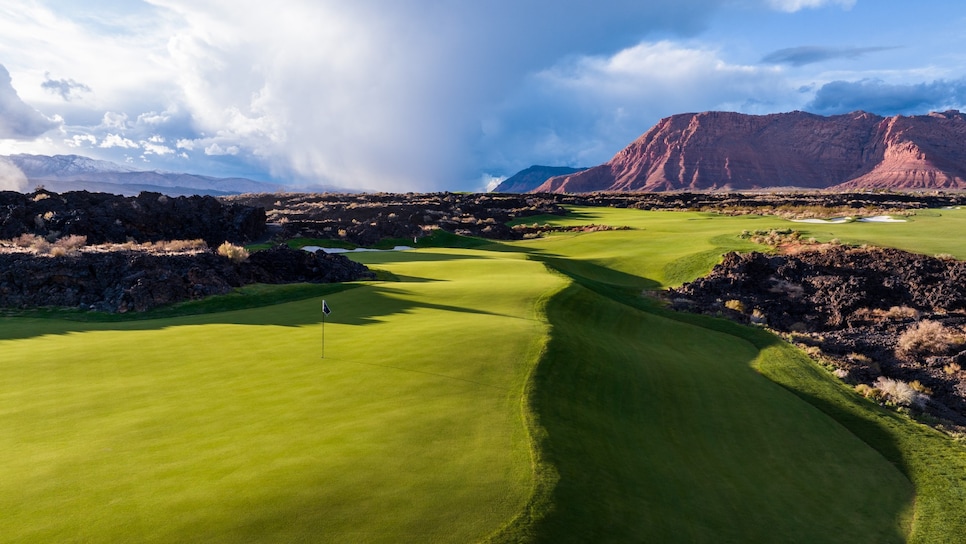 Black Desert Resort will host a new PGA Tour event in Fall 2024.
Brian Oar
Weiskopf's course designs, dating to 1984 when he transitioned from professional tournament golf to architecture, were often a contrast to his on-course personae. As a player Weiskopf was often seen as aloof and stern, but the courses he built were open and inviting. There were also similarities. Weiskopf swung the club with a regal elegance, and there was majesty in his ability to strike the ball. His best courses were like that: elegant and majestically splayed across the breathtaking western properties where he frequently worked.
Elegance and formality were high on Weiskopf's list of architectural objectives. Smith explains that Weiskopf had a gift for composition and scale, and often made key adjustments to the location and size of bunkers, greens and other golf features while on site during construction, fitting them more appropriately and emotionally into the larger picture. His bunkers, usually clean-lined and sculpted with curves, banks and arching top lines, sat beautifully against breathtaking backdrops and earned the label of "Weiskopf bunkers."
Smith joins architecture editor Derek Duncan on the "Feed the Ball" podcast to talk in-depth about Black Desert Resort, and many other courses he and Weiskopf built. Smith, a former design associate with Jack Nicklaus, joined Weiskopf in 1999 shortly after the golfer parted way with his first partner Jay Morrish, another former Nicklaus associate. Between 1985 and the late '90s, Weiskopf and Morrish designed a number of the country's best modern courses including Troon and Troon North in Arizona, Double Eagle in Ohio, Forest Highlands in Arizona and Forest Dunes in Michigan, as well as Loch Lomond in Scotland, the first course there to be built by Americans.
The Smith and Weiskopf portfolio is equally memorable and includes The Yellowstone Club and Spanish Peaks in Montana, the Snake River Sporting Club and CDA National in Idaho, Seven Canyons and Silverleaf in Arizona and Hualalai and Kukui'ula in Hawaii.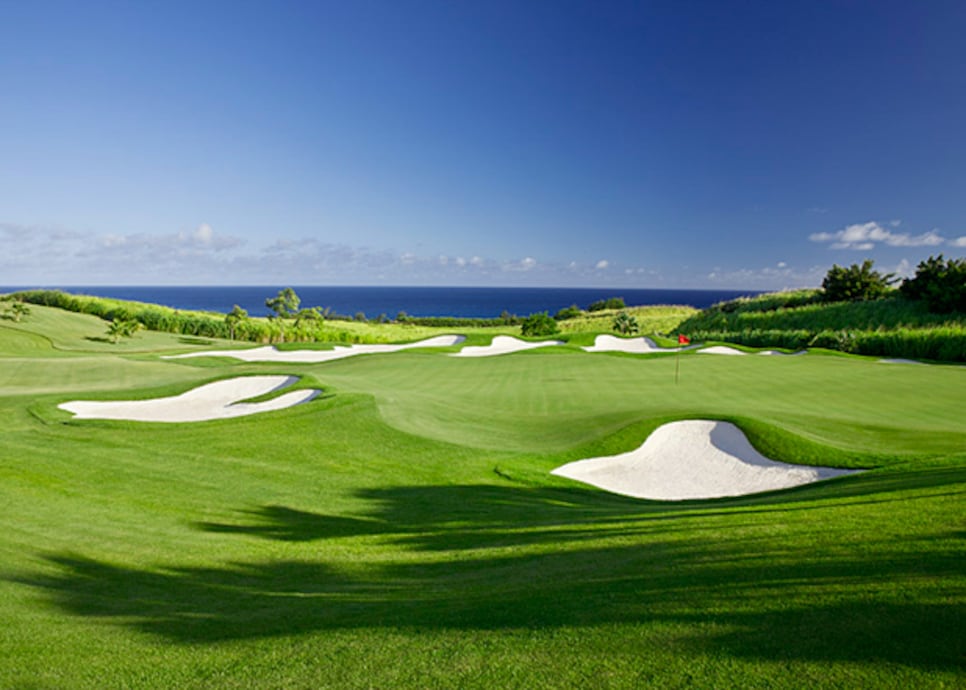 The Tom Weiskopf-Phil Smith-designed Kukui'ula on Kauai.
Courtesy of Aidan Bradley/ The Club at Kukui'ula
The careers of Weiskopf and Nicklaus, both Ohio State men just a few years apart, were destined to be intertwined, Weiskopf perpetually pursuing the older Nicklaus down the stretch in tournaments. Their rivalry simmered on the course, but it was too frequently one-way, the icy Nicklaus winning nearly everything there was to win and the hot-burning Weiskopf not winning nearly as much as everyone expected, including himself, although 16 PGA Tour victories and one major championship, the 1973 Open Championship at Troon, would be the envy of almost any other professional player.
Smith shares some of Weiskopf's thoughts on Nicklaus, who were rivals in course design, too, though in a more relaxed way. That scorecard is more even. Nicklaus built hundreds of courses in far more places, many highly ranked, but Weiskopf's more personal courses, while far fewer, often hit consistently higher, purer notes.
Smith also talks about Weiskopf's nature off the construction site and away from design, what he was most proud of in his courses, and spends time discussing Black Desert Resort, a course that exemplifies the strategic and visual sensuality he spent his design life perfecting.
Listen to the conversation below: