Features
An appreciation: Tom Weiskopf is a straight shooter in life and golf course design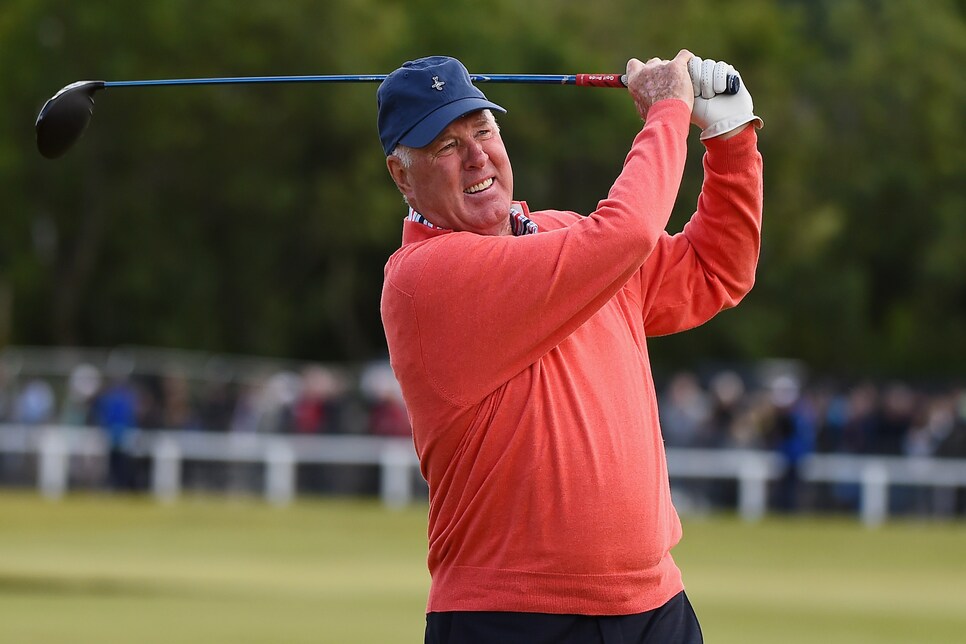 It was always a matter of professional pride that as a writer of golf architecture, I've never played favorites. A couple of factors now compel me to lower my guard just a bit. One is the fact that I'm retiring from this publication on Dec. 18, so I'll be losing my soapbox. The other is the distressing news that Tom Weiskopf has been diagnosed with pancreatic cancer.
So I want it on the record that Tom Weiskopf has always been one of my favorites. Maybe it's because I've reported on his design career from the beginning. Maybe it's because I usually play better on his courses than I do on most others. Undoubtedly, part of the reason is that I admire the style of his designs. They're crisp and clean and timeless. They're subtle, not overwhelming. They're neither wedded to the past or reinventing the game for the future. I know some critics sneer that Tom's work is predictable. I prefer the term reliable, designs that provide an honest day's return for an honest effort at golf.
His courses aren't assembled with gimmicks or trapdoors. "We don't build blind shots for one simple reason," he says. "Liability."
To me, that's Tom in a nutshell. Candid. Realistic. Practical.
Tom is one of the few tour pros who has admitted to me that professional golf is not the best training ground for architecture. Yes, he was exposed to many great courses around the globe, but he played most of them with blinders on, he once told me. He was focused on how to conquer each hole, not studying their nuances.
In his tour days he was standoffish, as any tour pro must be if he wants to be successful, and it was only after he became involved in golf design that he became genuinely personable with everyday golfers. He came to appreciate how many of them were as passionate about the game as he was. For the first time, he actually paid attention to the sporadic shot patterns of average players and decided his course designs should accommodate their shortcomings, not exacerbate them. He wants to be the golfer's friend, not his tormentor, and that is reflected in his work.
"I may not give you access to every pin," he once said, "but I'll give you the middle of the green every time."
Tom's initiation in course design was with golf architect Jay Morrish in building Troon Country Club in Scottsdale, Ariz. in the mid-1980s. He had long had a hankering to lay out a course himself, sort of like Jack Nicklaus had done with Muirfield Village, but Tom needed technical expertise. Jack recommended Morrish, one of his original design associates, who had set up his own practice in Tulsa in 1983.
Their Troon design, just up the road from Nicklaus's highly acclaimed Desert Highlands, would achieve even greater success, as Golf Digest named Troon—Weiskopf's first design, remember—as its Best New Private Course of 1986. It wasn't quite the equivalent of winning a major on the first try, but it apparently came close. "It fulfilled an ambition," he said of the award during a recent ceremonial reopening of Troon following a $4.5 million course renovation. "So it's nice to see that people want to protect this golf course."
He now admits his first project was nerve-wracking.
"We had a good deal of anxiety when we did Troon," he says. "It's like playing golf. Looks easy until you try it."
Tom and Jay followed that up with Shadow Glen in the Kansas City suburb of Lenexa, Kan. It was named Golf Digest's Best New Private Course of 1989, beating out another Morrish-Weiskopf design, the original Forest Highlands 18 in Flagstaff, Ariz. You know you're doing something right when your biggest competition is your own work. (They would win a third Best New with La Cantera in Texas in 1995.)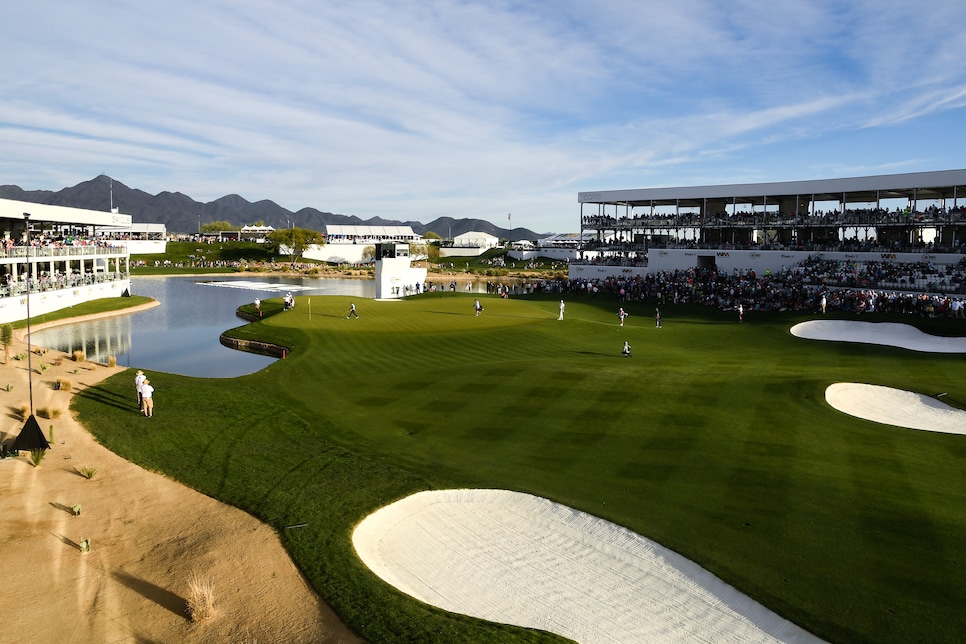 Tom Weiskopf has made driveable par-4 holes a signature in his designs, and his most famous is the 17th at TPC Scottsdale.
Ben Jared
Arnold Palmer may have invented the concept of the drivable par 4 when he went for the first green in every round of the 1960 U.S. Open at Cherry Hills, but it is Tom Weiskopf who has so popularized that feature as to make it a staple of nearly every new golf course built in America in the past 30 years. He introduced it in the design at Troon.
"I got the idea from playing St. Andrews, well before Jay and I got together," Tom says.
It's hard to think of a Weiskopf design that doesn't have a reachable par 4. On some courses, there are two. His most famous, perhaps, is the 17th at TPC Scottsdale, which follows on the heels of the thunderous par-3 16th that's ensnarled in bleachers.
Tom and Jay were the first American architects to design a course in Scotland, Loch Lomand near Glasgow, which opened in 1992. Since Morrish was recovering from heart surgery during its construction, Tom spent two years on the project, most of the time on the site, supervising every aspect of its creation.
Looking back, some of their collaborations are underappreciated: The Rim in Payson, Ariz., The Wilds in Prior Lake, Minn., and the nifty nine-hole par-3 Cliffs Course at The Olympic Club.
When Tom and Jay dissolved their partnership in 1996, Golf World named them Architects of the Year, with a cover story that featured their shared passion of big game hunting. I was stunned by the number of letters and phone calls we received calling us insensitive to animal rights. Somehow, the mere reporting on their hobby was construed as glorifying it.
In his post-Morrish period, Tom has accomplished his finest stuff. Forest Dunes in Roscommon, Mich., was Golf Digest's Best New Public of 2003. Snake River in Wyoming and Spanish Peaks in Montana were runners-up in our Best New in 2007 and 2008. We didn't honor his gorgeous Kukui'ula in Hawaii, but a rival publication picked it as the Best New Course of 2011.
I'm partial to his Yellowstone Club in Big Sky, Mont., Seven Canyons in Sedona, Ariz. and especially The Club at Rock Creek in Coeur d'Alene, Idaho. None of these were mail-in blueprint jobs. Tom Weiskopf spent lots of time in the dirt on every one of them.
Tom's latest project is Black Desert in a field of volcanic rock north of St. George, Utah, now under construction. While Tom is undergoing treatment for his cancer, his former design associate Phil Smith, a veteran of 30 years in the business and now on his own in Scottsdale, is overseeing the job until Tom can rejoin it.
"Tom is such a competitor in everything he does," Phil says, "I know he's taking that spirit into his treatment. He'll attack it head on."
Here's hoping Tom Weiskopf is successful.