News & Tours
Tom Kim withdraws from PGA Tour title defense due to injury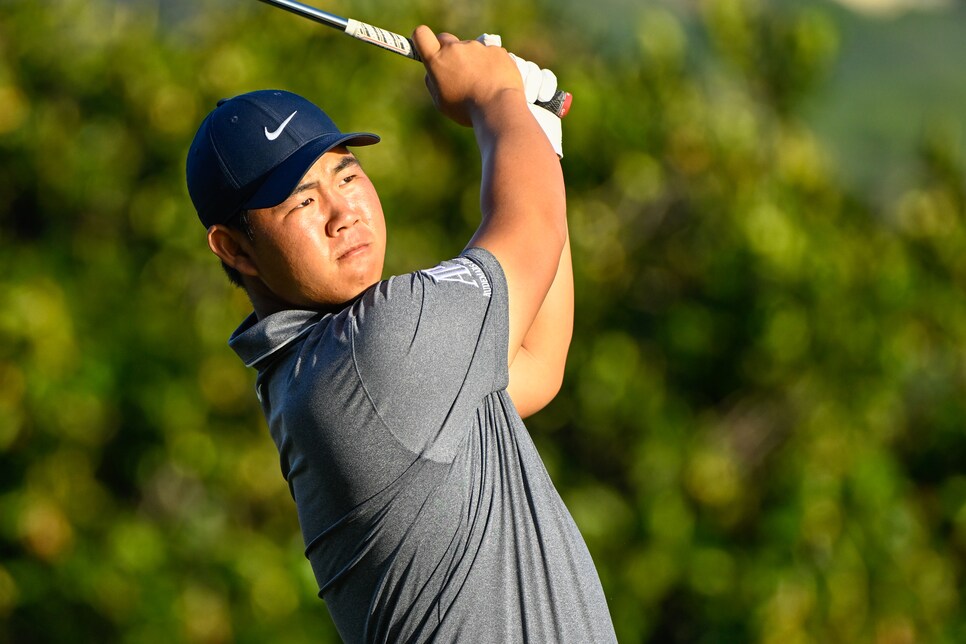 Tom Kim will not defend his maiden PGA Tour title due to injury.
Last August Kim fired a final-round 61 at Sedgefield Country Club to win the 2022 Wyndham Classic, becoming the second-youngest player since World War II to win on tour. The fledgling star was set to return to Greensboro for next week's regular-season finale, but Kim is no longer in the field after suffering a sprained ankle at the Open Championship.
"I am very gutted to not be able to defend my first PGA Tour win," Kim said. "I am still having a hard time with my ankle, so I am getting the treatment I need to heal completely."
Kim added that he flew home to South Korea to receive treatment for his ankle following the Open Championship.
Kim suffered a grade-1 ankle sprain at Hoylake after Round 1 of the Open Championship. Despite the injury Kim returned to Royal Liverpool on Friday, and responded with rounds of 68, 68 and 67 to finish T-2 at the Open.
"Obviously coming down the stretch of a major when you're playing well the adrenaline kind of hits and makes sure you're kind of in it," Kim said of playing through the injury on Sunday. "It was kind of nice to almost forget about it a little bit, because when you're in the moment you don't really think about it. I think today was probably the best it's been out of the three days, so kind of relieved."
With two weeks to go before the FedEx Cup Playoffs, Kim is 14th in the FEC standings and 17th in the Official World Golf Ranking.