Long Time No See
This stat pretty much confirms that Tom Brady is going to win another Super Bowl this year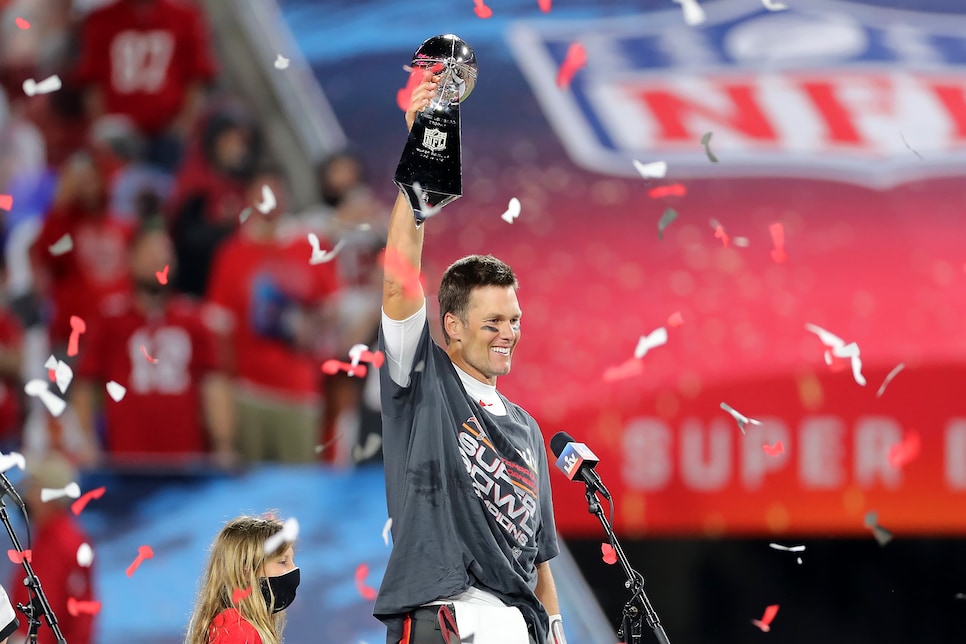 As you no doubt have already heard, Tom Brady is back. He was gone just 40 days, but he's back anyway, rearing, refreshed, and ready to go. On Sunday night, in the least surprising unretirement since ol' J.C., Brady announced that "his place was still on the field" and that he plans to return to the Tampa Bay Buccaneers for one last (or second/third/fourth-to-last) ride. So what can we expect from Brady in year six bajillion 23? Well, if this stat is any indication, he won't go quietly into that good night.
This is really terrible news for Aaron "I'm also back!" Rodgers and the NFL as a whole (not to mention anyone who has a Super Bowl LVII future riding on a team not from Tampa). For the past decade, Brady has won a Super Bowl every other season like clockwork. Last year was an off year. You can fill in that blank yourself. Not only that, each Brady Bowl triumph has been preceded by a postseason loss the previous season. On January 23rd, the Buccaneers' 2021 campaign ended with a 30-27 loss to Los Angeles Rams in the NFC Divisional Round.
So there you have it. It's all but confirmed. Practically house money if you're the betting type. It's also a clear message to the 24 Buccaneers free agents who were poised to hit the open market on Monday: Don't move a muscle. 'Tis the season of resurrection, after all.