The Loop
The NFL reportedly nixed a golf outing between Tom Brady and Bruce Arians because it violated COVID protocols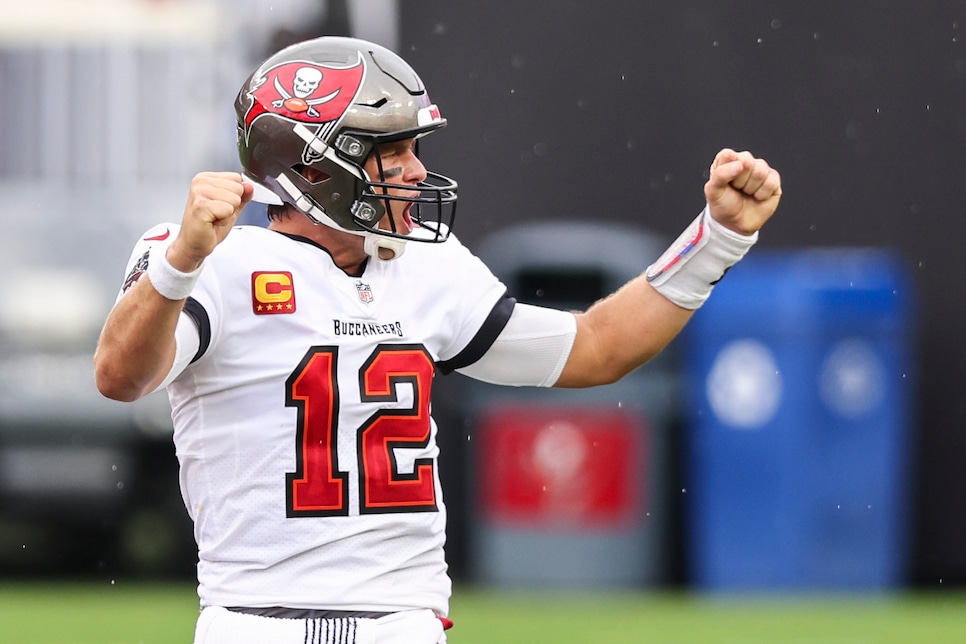 Golf has seen a rejuvenation in 2020 as health officials have deemed the sport a safe activity during the COVID-19 pandemic. Apparently this message did not make its way to NFL headquarters.
According to the NFL Network's Ian Rapoport, a planned golf outing between Tampa Bay Buccaneers head coach Bruce Arians and quarterback Tom Brady was called off by the league, believing it constituted a violation of the NFL's health and safety protocols.
Rapoport noted that Arians and Brady were attempting to schedule "two or three days of bonding over golf at Tampa's Old Memorial Golf Club" during the Buccaneers' bye week. However, the NFL currently does not allow team gatherings outside their facilities. Rapport said once the league found out they "stepped in and nixed the idea."
Granted, it seems a tad curious that a league noted for its violent nature considers golf a threat. But these are curious times.
Earlier this year, Brady participated in a made-for-TV charity golf event with Tiger Woods, Phil Mickelson and Peyton Manning. It was a rough go for Brady, who struggled over the opening holes and split his pants on camera, but the six-time Super Bowl champ hit the shot of the exhibition by holing out a fairway shot for eagle.