The Loop
To stiff your wedges like Jordan Spieth, keep it moving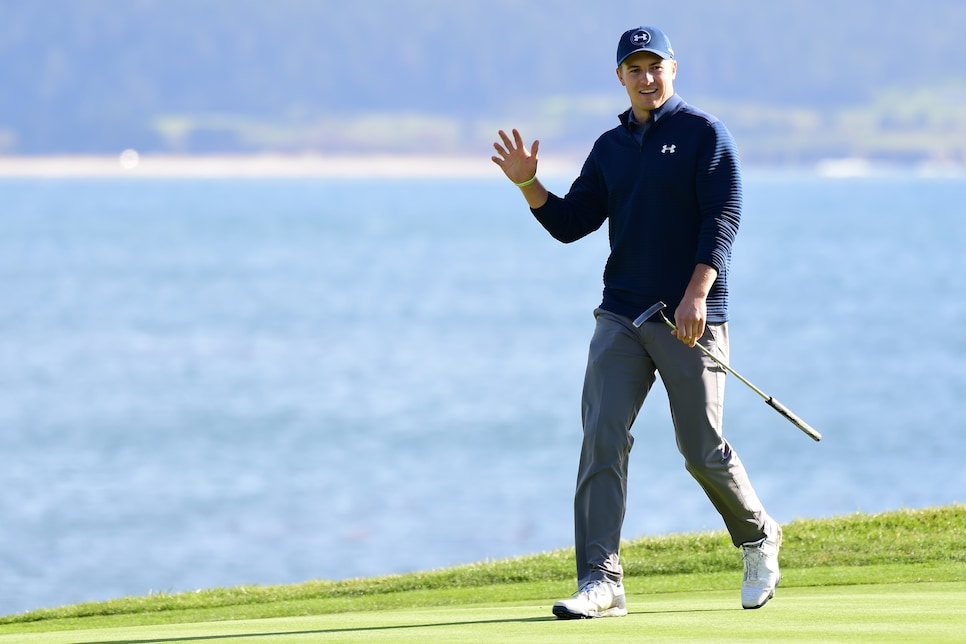 For somebody who doesn't hit it as long as the biggest bombers on the tour, some of Jordan Spieth's most noticeable misses had come from disturbingly short clubs. Spieth couldn't afford to keep making mistakes with his wedges like he did at Augusta in 2014 and 2016.
It looks like he's gotten it squared away.
Thanks to a pair of 65s on Friday and Saturday, Spieth ran away with the AT&T Pebble Beach Pro-Am, cruising to a four-shot win over Kelly Kraft. He did it with precision shots to Pebble Beach's tiny greens, and he made only one bogey over two weekend rounds at Pebble Beach.
Spieth's short iron swing has everything you would want, says Golf Digest Best Young Teacher Jason Guss, who runs his academy at Hawk Hollow Golf Club in Bath, Michigan.
"I'll never forget what Spieth said after the Masters last year about those shots he hit on 12. He said he forgot to take one more deep breath," says Guss. "He's the kind of guy who was never going to let that define him, and he didn't at Pebble Beach. Look at his finish on any of those short shots he hit this week and it's a laundry list of what you want to do. His chest is rotated all the way around, his eyes and head have released up and his arms are soft."
Many players rob themselves of any feel they might have because they get tight and try to over-control the club for precision.
"If you stop your turn and tighten your arms and keep your head frozen, it's just not going to work," says Guss. "Bad shots come when you freeze your body and let that tension take over your arms."