Equipment
Titleist updates DT TruSoft with larger core, new cover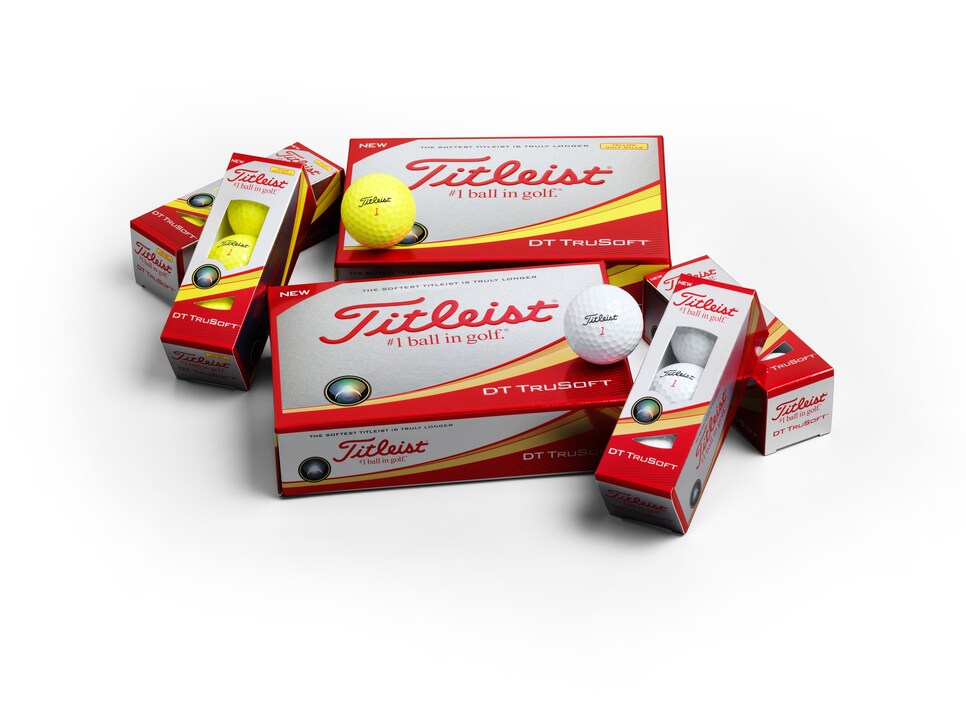 The Titleist DT TruSoft announced the golf ball market leader's commitment to low-compression golf ball technology when it was introduced two years ago. Now, it's been updated with a design that features a new core and cover that continue the challenging twin themes of soft feel and distance.
Those attributes in a relatively affordable two-piece, ionomer cover ball make for an interesting alternative in a market that has skewed in recent years to higher-priced, more complex designs. According to the latest sales figures from golf industry researcher Golf Datatech, golf balls that retail for $35 or more a dozen make up nearly half the market as golfers increasingly favor the big-ticket, multilayer, urethane-covered balls played on tour. But not all golfers are moving in that direction. The more affordable two-piece, low-compression balls still account for one in five golf balls sold.
Michael Mahoney, Titleist's vice president of golf ball marketing, suggests the new DT TruSoft "continues to prove that golfers who prioritize feel don't have to give up everything else."
While its predecessor was introduced as the company's lowest compression ball and the softest ionomer cover in Titleist history, the new DT TruSoft maintains that standing as the company's softest ball, but now utilizes a larger, low-compression core. The core's size and low compression provide for both soft feel on all shots and low-spin for better distance potential. The new DT TruSoft also benefits from a new, more flexible cover material developed by Titleist and designed to improve short-shot spin.
The new DT TruSoft is available in stores Thursday in both white and optic yellow ($22 a dozen).